When local clothing designer Sam Hickey launched his linen shirt business under the name Samuel Joseph, he quickly discovered guys needed more help than just finding the perfect shirt. They needed the perfect wardrobe, one full of staple items that could be interchanged as necessary. As such, he has launched Asuwere (pronounced as-you-were), a subscription service that rewards its members with a fresh wardrobe item every month.
Aiming to save shopping-averse lads from the time and stress of mall-trawling, Hickey has homed in on the essentials which he will be dropping one-by-one throughout the year, starting with summer must-haves like wear-everywhere shorts and crisp t-shirts. Each drop will build on the last, and after 12 months subscribers will find themselves the owners of an entire wardrobe that just works. They'll also be able to re-order their favourite styles with access to some seriously favourable pricing. Basically, they sort the clothes, you get back to what you were doing, and everyone is better-dressed for it.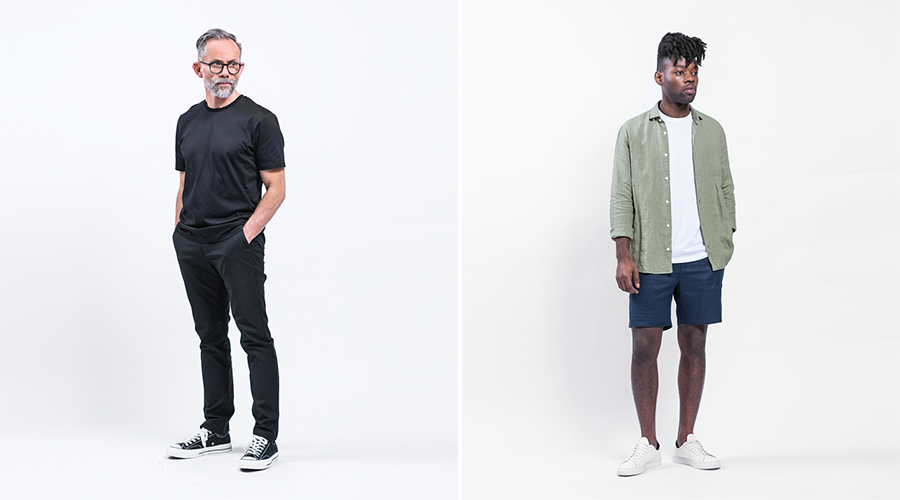 To celebrate the launch, an Asuwere boutique will be popping up in Ponsonby this week, whereby those interested in signing up can get a sense of what they're in for and try on various colours and styles. For those who aren't able to visit the pop-up, rest easy; with the option to select your preferred colours for each drop, anything you don't like can easily be returned and you can browse the inaugural collection here.
You can visit Asuwere's pop-up shop at 37 Mackelvie Street, Grey Lynn (Tuesday to Friday,11am-7pm, Saturday 11am-4pm and Sunday by appointment only).
@asuwere.co