Though the summer days are behind us, autumn does give us a little more to work with than the heat allows. This is the beginning of layers, blazers, turtlenecks and trousers (although we're not advocating dusting off the heavy-duty winter woolies right away). And with the need to wear more, comes the scope for some sartorial creativity — which is why it is one of my favourite times of the year to get dressed.
'Transeasonal' is the undeniable buzzword of autumn— bandied about as if it connoted some big, mysterious period of time through which we need to be led, step-by-step so that we don't (heaven forbid) wear too much or too little. Well, we're all adults here, and I won't insult your intelligence by imparting on you another paternalistic 'guide to transeasonal dressing,' as if I were revealing the cure for cancer, or the solution to some unsolvable equation. The bottom line is this: as it gets colder, add layers. If too many are added, remove. Groundbreaking.
The other gripe I have with the transeasonal trope is that it often results in looks that err on the side of blandness. Autumn marks a time when new trends and movements emerge on the runways of New York, London, Milan and Paris — in the year's first fashion month. So rather than being a time to play it safe, it actually offers up the opportunity to experiment with different looks while the weather remains at a relatively mild level.
From the colours everyone is wearing to the reimaginings of past styles, this year's fashion month has offered up a profusion of autumnal inspo, including a tone I honestly never thought I would wear and a number of new takes on classic pieces. Without telling you how to dress (I think you probably have a handle on that by now) I wanted to outline some of the things I've found myself searching for in preparation for the season at hand. The essential things. The things upon which I will build and curate my wardrobe in the lead-up to winter. And the things I counsel you to seriously consider adding to your line-up too.

A trench – this classic piece really can do no wrong, whether you opt for one in its more traditional, timeless form, or one that throws caution to the wind with delightful abandon (we're talking patterned, patent and transparent). Maybe you take a leaf out of J.W Anderson's book (who created one of the most major trench moments of the season) and go for volume. Or embrace a change of tone inspired by Jacquemus' pink iteration. However it materialises, this is the undeniable coat of the season so embrace accordingly.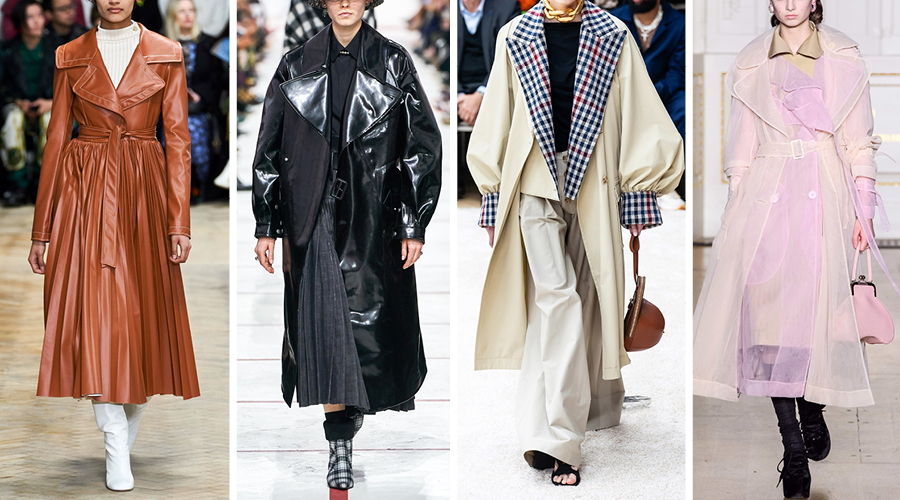 Something orange — a colour I never thought I would wear again after a particularly enthusiastic bout of donning it as a 12-year-old, orange is indeed, the new black. Seeing salmon-coloured skirts, apricot bags, carrot-toned trousers and tangerine tops, the wave of orange was seen as much on the runways as it was outside the shows. From Saint Laurent to Mulger to Lanvin to Loewe to Off-White to Eudon Choi to Sies Marjan — when I say it was everywhere, it was everywhere.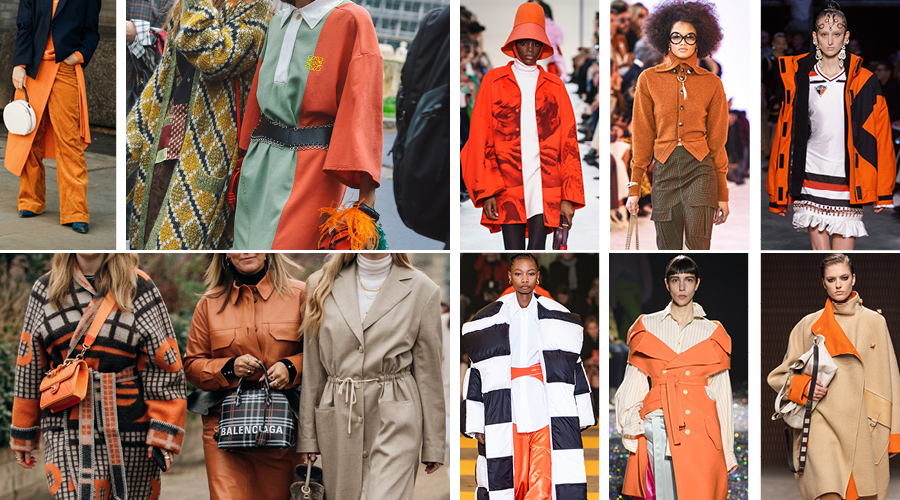 Intriguing hosiery — what better way to layer, after all, than with a pair of coloured, patterned or plain stockings. Although we think leaving the latter out wouldn't be such a bad idea this season. Brands like Burberry and Gucci swathed models' legs in colour and pattern, elevating looks out of the realm of the expected.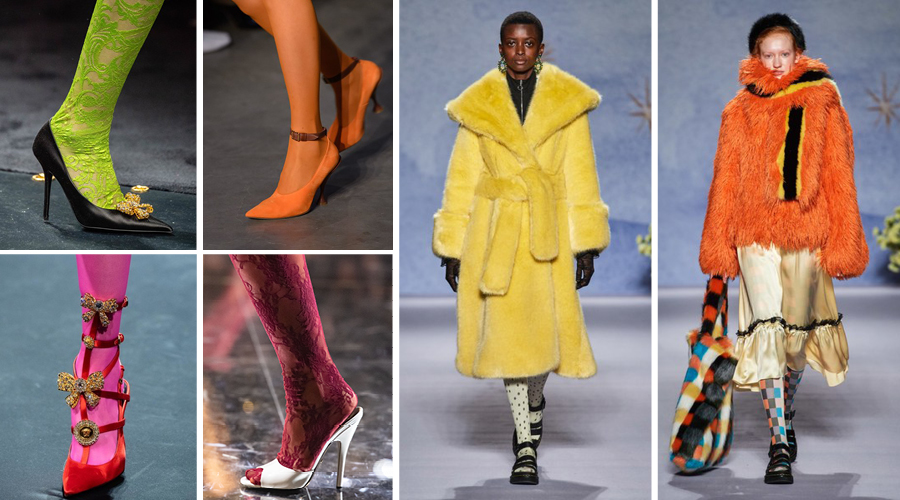 A statement dress — think about the attention Molly Goddard garnered for her incredibly-layered, tulle frocks or Simone Rocha's consistent commitment to exaggerated silhouettes. A bold dress need not be relegated to special occasions or grand dress-codes. It would seem the new way to wear a dress, whether it be long, asymmetrical, frilly, voluminous, lacy or colourful, is with a pair of your favourite flats or sneakers and a devil-may-care attitude.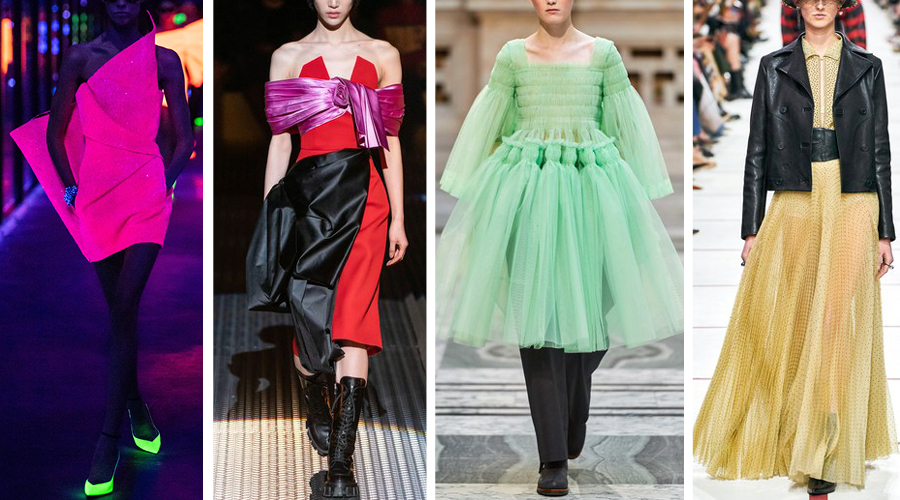 A long skirt — with The Row's consistent championing of modest, sleek silhouettes and Hedi Slimane's second outing for Celine heralding the return of iconic 70s motifs and bourgeoisie style — it would seem that the long skirt is being placed as one of the pieces of the season. Making its comeback in modern, block colours, pleated textures and heritage fabrics, the long skirt will offer something different to your typical, tailored trousers.