In a union that has been aptly described as 'health goth', two of the coolest creators in their respective industries have come together for a collaboration promising to leave you feeling serene and sultry, all in a moment of self-care.
Aesop has enlisted the help of design deity Rick Owens for this latest capsule that includes a very limited run of an Aromatique Candle and a Travel Kit featuring a selection of body and hair care products, a jersey wrap, and the specially created Stoic Eau de Toilette with accompanying ceramic beads.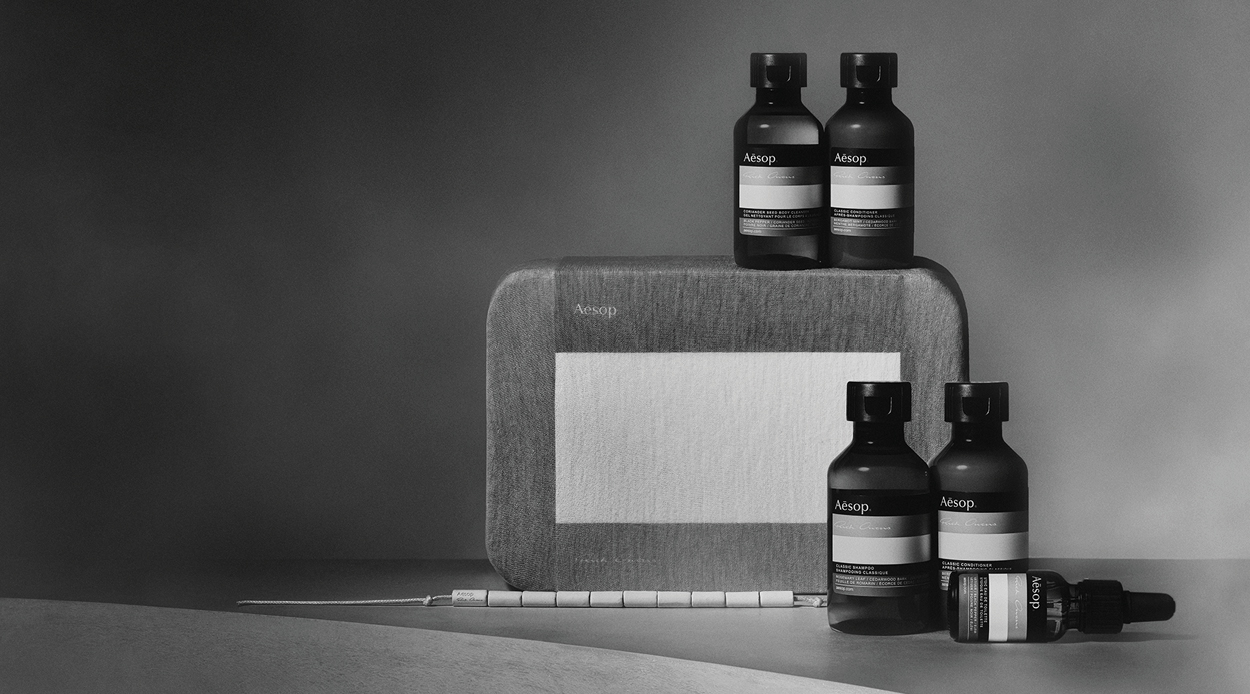 These have been designed to reflect Owens' appreciation and admiration for the brand, bringing together his favoured products — Coriander Seed Body Cleanser, Resolute Hydrating Body Balm, Classic Shampoo and Classic Conditioner.
Stoic Eau de Toilette, a new fragrance, arrives in the space between the two brands. Spicy aromas of Black Pepper and Coriander Seed reflect the radicality of Rick Owens, while Frankincense and woody notes speak to the Aesop story.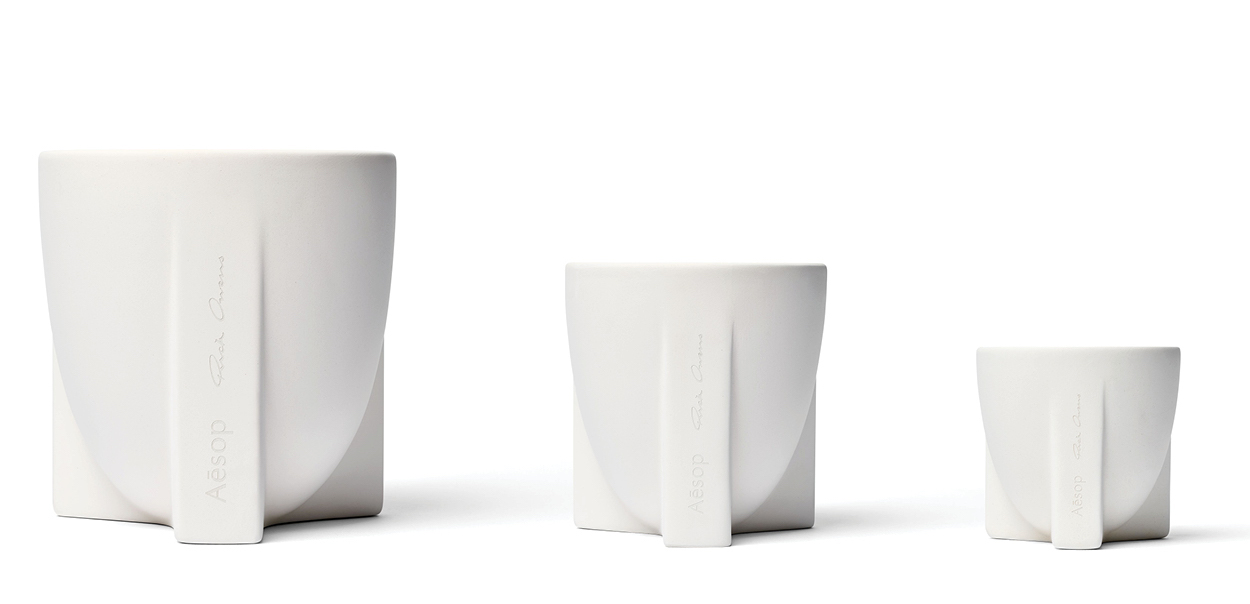 But where the two brands truly converge is in the Aromatique Candle, which pays homage to Owens' gothic-inspired aesthetic, in a stone that is reminiscent of architecture on its own. Following the same design principles as Owens's furniture collection — blending of the futuristic and the ancient — the ceramic vessels make the most perfect addition to any mantlepiece.
Both built on a desire for serenity, a dedication to simplicity and an appreciation of considerate, nonconformist design, the synergy between Aesop and Rick Owens is the perfect harmony we've only been wishing for.
This collaboration is exclusively stocked on aesop.com and at Aesop Auckland City from Friday 25th March.