Expand your basic cocktail repertoire by ordering some fruit and vegetables. Turn to lime, coconut, chilli and watermelon for devilish drinks that boost your spirits and vitamin intake.
Watermelon Spritz with Chilli vodka

Ingredients
30ml chilli infused vodka
15ml Martini Bianco
15ml Aperol
30ml fresh watermelon juice
45ml Soda
1 Mint sprig
1 crack of black pepper

Method
1. In a mason jar crush large chunks of watermelon with a muddler. Strain out the fresh juice and set aside.
2. Measure and pour the chilli infused vodka, Martini Bianco, Aperol and fresh watermelon juice into a stemless wine glass. Swirl to combine.
3. Half fill a second stemless wine glass with ice, pour in the soda and top with the watermelon mixture.
4. Garnish with mint and dust with cracked black pepper to serve.

Chilli Vodka Infusion
Slice 5-6 fresh chillies and put them into a full bottle of vodka. Leave for two hours and the infusion will be ready to use.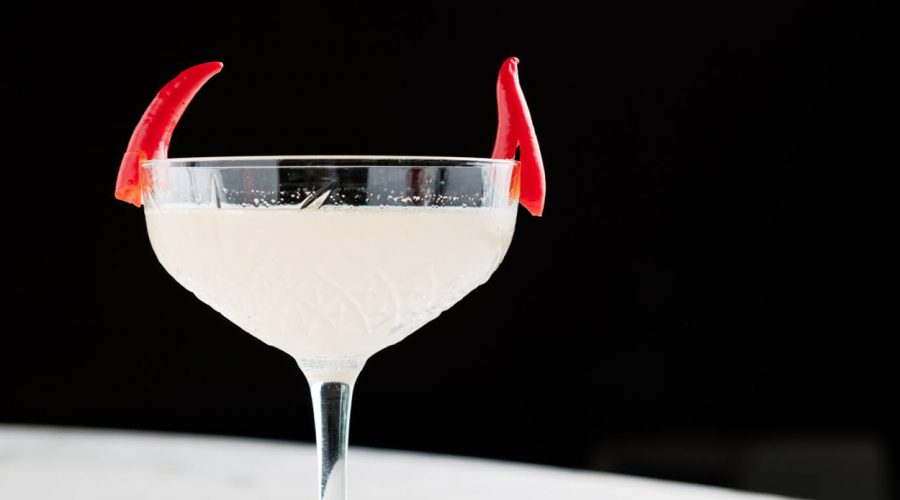 Johnny Was A Sinner, Soul Bar & Bistro
Ingredients
60ml Coconut infused gin,
30ml Chilli syrup,
30ml Lime juice.
Fresh chilli to garnish
Method
Simply shake liquid ingredients over ice and double strain to serve. Garnish with fresh chilli.
For infused gin
We infused 200g desiccated coconut per litre of gin. Allow to infuse for at least 48 hours before straining out solids.
For chilli syrup
Finely dice 5 chilli peppers. Dissolve 500g white sugar with 500ml water. Add chillies and pop on medium heat. Let simmer until desired heat and consistency are reached (should coat the back of a spoon). Strain out solids and let cool.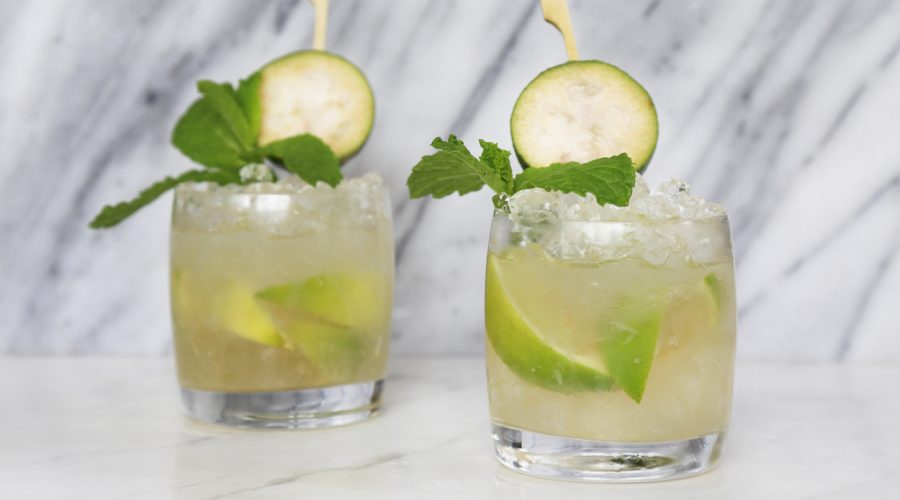 Fejoia Caipiroska
Ingredients:
60ml Vodka
2 Feijoas
1 Lime (cut into 6 wedges)
1 tsp Raw sugar
1 sprig of fresh Mint to garnish
Crushed ice
Method:
1. Scoop out the flesh of two feijoas per Caipiroska and whiz in a blender for several seconds.
2. Pour into a glass, add the sugar, squeeze in juice from lime wedges, add the wedges to the mix, then muddle just enough to dissolve the sugar.
3. Add vodka and stir together.
4. Fill another glass completely with crushed ice and strain contents over top. Garnish with a sprig of mint and extra lime if desired.