As soon as Matariki festivities cease, we look to another festival of the stars to bring us gastronomic inspiration throughout the winter months — this time, calling on Japanese mythology and culture for a truly beautiful celebration.
Tanabata is a vibrant feast for the senses. Also known as the star festival, it celebrates the ancient legend of star-crossed lovers Orihime and Hikoboshi, who are only allowed to come together once a year. Throughout Japan, the tradition has prevailed for more than 1000 years, with villages offering parades, banquets, games and drinking.
So with these traditions in mind, Haku Vodka and MASU have collaborated on the most auspicious of events. For six weeks, the beloved restaurant will transform into a space worthy of the deities. The beautiful venue will be complete with live bamboo trees, layers of traditional streamers — some inscribed with the guests' wishes — and thousands of lights to emulate the night sky. The most welcomed addition, however, is Haku Vodka's specialty cocktail menu, which has been created in honour of Tanabata.
Akira Ohki, MASU's award-winning mixologist, has imagined the bespoke menu that will only be available for the celebrations. While the list is robust and must be sampled in person, our favourites include the Orihime (with cherry blossom mirin, strawberry and vanilla) and the NZ Tanabata Harvest (paying homage to our produce with truffle-infused Haku, apple and pear).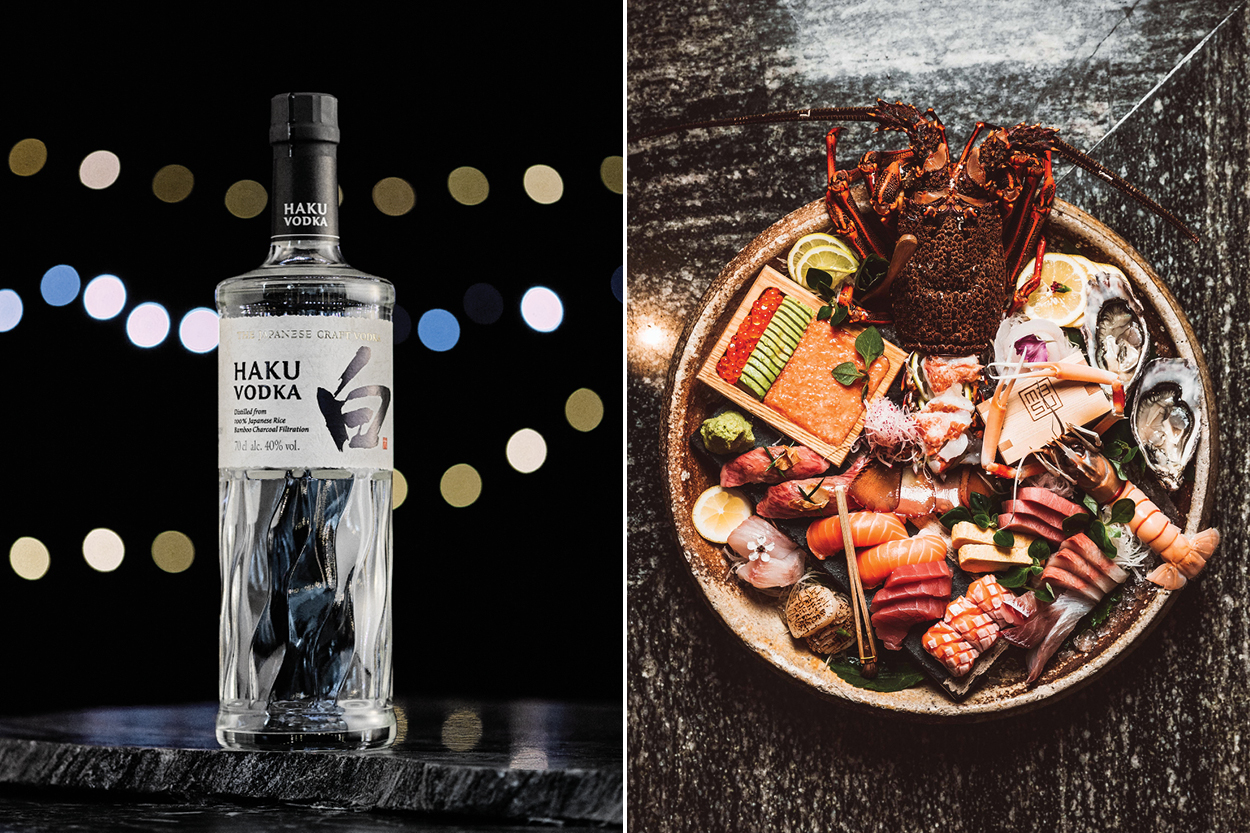 Haku makes its mark as a vodka representing the craft that goes into Japanese distilling. It is born from 100% Hakumai rice and filtered through bamboo charcoal, which delivers a purity that is hard to find and a unique flavour profile that lends itself beautifully to MASU's revered cuisine.
"I spent a number of years living and training in Tokyo, studying Japanese cuisine and taking part in the spectacular local events," shares Nic Watt, MASU founder and chef. "The Japanese are very observant of the seasons, deeply respecting fresh, seasonal eating and drinking, and festival cuisine reflects this."
With starry night festivities in mind, Tanabata is one we can't wait to celebrate in style. Running from July the 1st until August the 13th, bookings through MASU are essential. And for one last added celebratory surprise, those who attend the celebrations at MASU have the chance to win a trip for two to Tokyo, Japan, including six nights of accommodation and a tour of a Suntory Distillery (worth $9,500).
To celebrate Tanabata, Haku is also running a series of Kintsugi workshops with local expert Ema Frost, which considers the art of weaving beauty into imperfections by mending pottery with fine gold. Tickets can be purchased here.