Roast season is well and truly here. Instead of creating a stack of dishes at home, we suggest you call upon the following establishments to do all the hard work for you — all that's left to do is to enjoy the familiar Sunday ritual.
Ostro
Ostro's classic Sunday roast is a must when you're craving some variety. Round out the weekend with an expertly-cooked grass-fed Scotch fillet, Hawke's Bay lamb rump or crispy skin pork belly — paired with all the essential trimmings including duck fat potatoes, Yorkshire pudding, honey-roasted baby carrots and more.
The famous Ostro Beef Wellington for two is also available, via essential pre-order 48 hours in advance. Taking in those sweeping harbour views, what could be better than this cosy winter indulgence? Hot tip: be sure to take advantage of the free parking in Britomart carpark if you spend over $50 at any Britomart venue.
Ostro Sunday Roast, $45pp or $110 for Beef Wellington.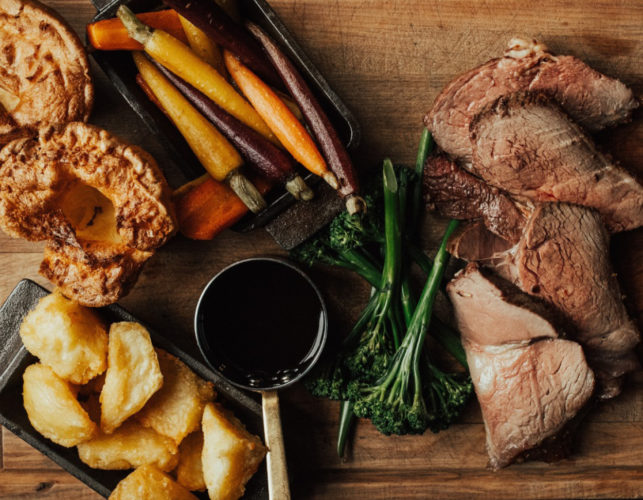 Jervois Steak House
Coming from the meat maestros, it's no wonder this signature Sunday roast is one of the best in town. Enjoy Jervois Steak House's roast Wakanui beef rump served with duck fat roasted potatoes, seasonal vegetables, airy-as-a-cloud Yorkshire puddings, and house-made gravy. Bookings are essential to ensure you don't miss out.
Jervois Steak House Sunday Roast, $45pp, minimum two people. Bookings essential with 24 hours notice.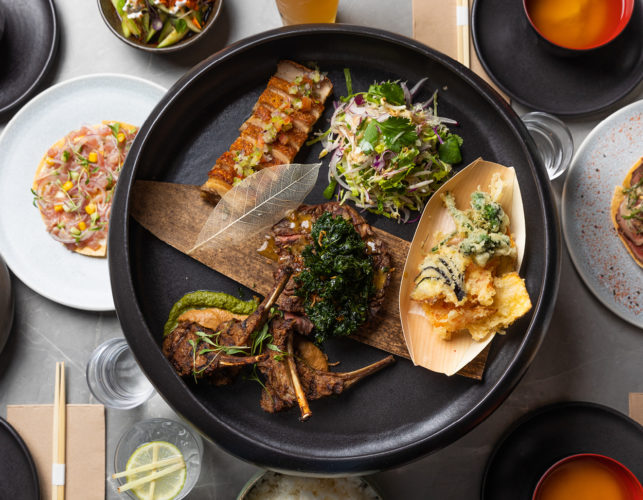 Azabu Mission Bay
Putting a decidedly unique spin on the traditional Sunday spread, Azabu Mission Bay is introducing its Harajuku Roast — replacing the Harajuku Brunch for the winter months.
Available for a minimum of four people, this set menu comprises a very generous offering kicked off by miso soup with silken tofu, wakame seaweed and spring onion, a choice of two of Azabu's famed tostadas — tomato, shiitake, tuna or lobster — followed by the main event, the abundant Azabu platter.
Expect this platter to include crispy pork belly with a spicy miso glaze, lamb chuleta with smokey aubergine and coriander puree; and Nikkei steak with garlic chips, among various other mouth-watering sides and trimmings. A choice of Roku Gin, Ginger and Tonic or Asahi Super Dry rounds out this delicious Sunday meal to remember.
Azabu Harajuku Roast, $49pp. Bookings essential.
Botswana Butchery
While this sumptuous downtown eatery doesn't necessarily have a dedicated roast on the menu, its entire offering centres on expertly cooked cuts from the butcher's block — year-round. If you pull up your chair at Botswana and find yourself overtaken with a roast hankering, may we suggest ordering the Romney lamb rack or one of the mouth-watering beef fillets, with a side of duck fat potatoes or potato puree with chicken gravy, and the green beans with macadamia nut dressing?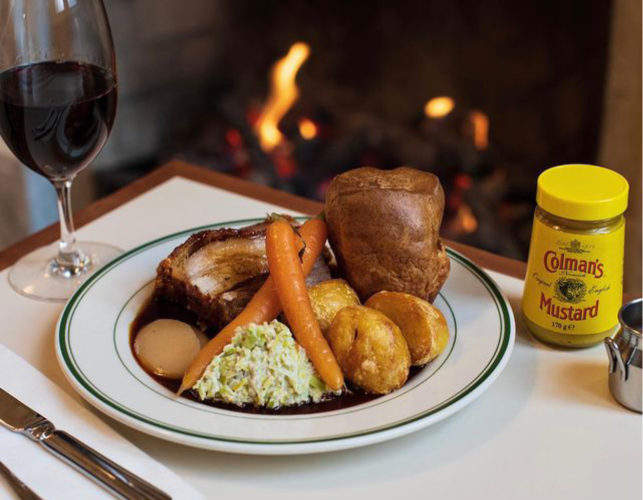 Hotel Ponsonby
Roll up to the always-buzzing Hotel Ponsonby on a Sunday and you'll be treated to three scrumptious varieties of Sunday Roast. Order from roast free-range pork, roast beef or — ideal for vegetarian eaters — roast celeriac. All served with Yorkshire pudding, Dutch carrots, leek, roast potatoes and gravy, everyone at the table will be satisfied with their warming winter meal.
Hotel Ponsonby Sunday Roast, $35, available from 12pm until sold out.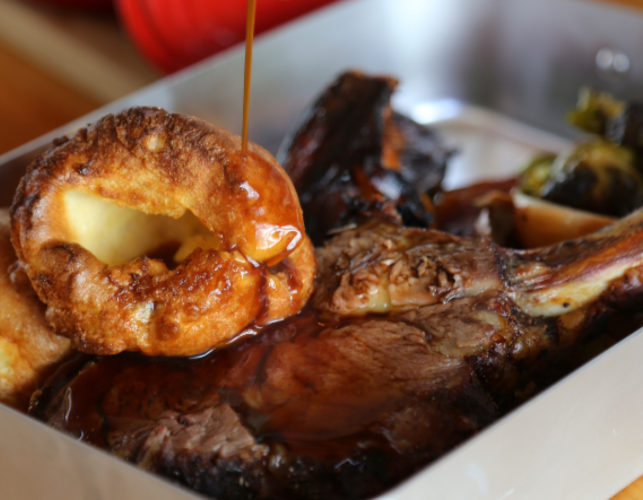 Grangers
One for East Auckland locals, Grangers is putting on a roast dinner from 5pm every Sunday throughout the cold season. While the exact components of the roast will change week-to-week, expect a delicious selection of tender, beautifully seasoned meat, satiating potatoes, Yorkshire pudding and perfectly cooked veggies drenched in tasty gravy. We'll be pairing ours with a beverage from Grangers' substantial drinks list, and that peaceful view out to the Half Moon Bay marina.
Grangers Sunday Roast, $22pp. Bookings essential on 09 533 0950.
Galbraith's Alehouse
Lovers of homely and humble pub fare, look no further than Grafton institution Galbraith's Alehouse. Pull up in the cosy yet spacious venue on a Sunday and you'll be able to order roast beef rump with a side of triple-cooked potatoes, buttery seasonal greens, gravy, horseradish cream and, of course, the requisite Yorkshire pudding. Washed down with one of the many craft and traditional beers on offer, it's a meal that is sure to satisfy, every time.