It would be out of the ordinary for Culprit to settle for comfort. Owners and operators Kyle Street and Jordan MacDonald are constantly pushing boundaries with their one-of-a-kind dishes and the duo have outdone themselves once again with their new, summer menu. While some of the favourites have remained unchanged, such as the iconic chicken liver parfait and succulent bone marrow, a new season means a chance to evolve for the Culprit crew. Included in the summer line-up is an array of desserts that are better than ever before and we asked Street and MacDonald to guide us through.
Strawberry bombe Alaska
The strawberry bombe Alaska is an ensemble of strawberry yoghurt made from "thick Zany Zeus yoghurt to give more tartness rather than being overly sweet." Drizzled with tangy burnt strawberry syrup and topped with fluffy torched meringue and crunchy toasted hazelnuts, it's a perfect balance of sweetness (from the subtly smokey meringue) and slight sourness (from the yoghurt).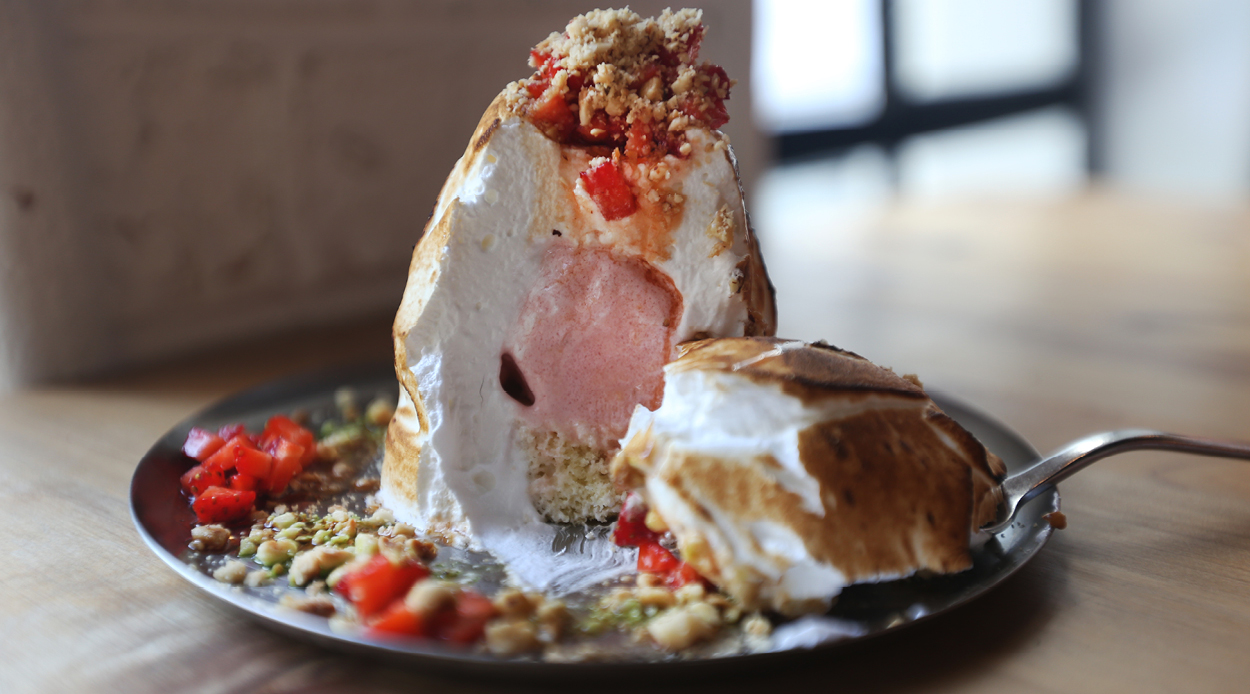 Black forest chocolate dome
Explained as "a not so 'black' black forest cake," this dessert proves that you should always expect the unexpected when it comes to Culprit. The traditional chocolate sponge cake is replaced by a moist matcha sponge which is hidden by a Miann dark chocolate dome, ready to be melted by the accompanying side of hot caramel. The warm, oozing caramel, once poured, reveals the vibrant green sponge within while the decadent chocolate and earthy matcha balance each other out perfectly. Culprit added a mature twist to the dessert with pungent and juicy rum-soaked cherries which enhance the richness of the chocolate and the strong flavours of the matcha.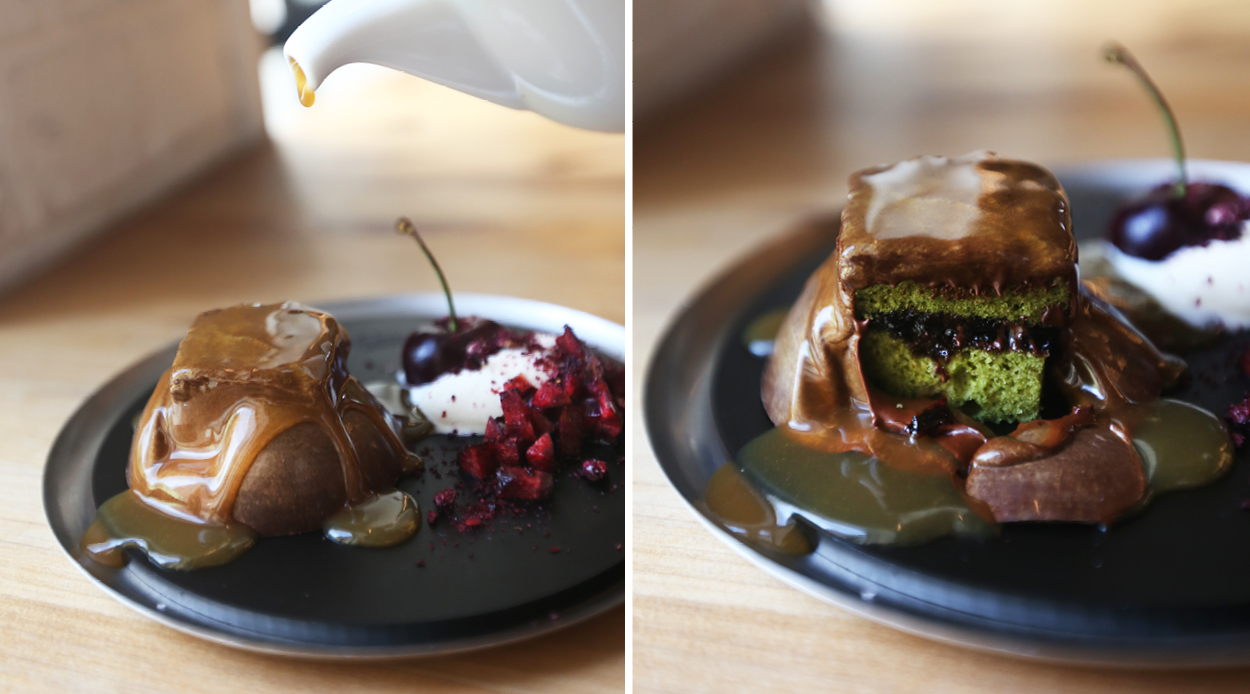 Milk chocolate mousse
A Culprit classic using Whittaker's chocolate has been modified with the incorporation of mandarin oil and mandarin cream. The chocolatey flavour in the mousse has been enriched and made more sophisticated with the newly-added ingredient, olive oil, which has also caused the mousse to take on a more decadent, full texture. Kyle and Jordan give the dessert a final touch with a handful of crushed, salted pretzels, which add some crunch and notes of toasted cereal to enhance the flavours of the olive oil and chocolate.