While the term 'island getaway' might conjure a charmingly rustic, back-to-basics abode, when it comes to this breathtaking residence on the golden sands of Hawaii's Makena beach, the description could not be further from reality.
Designed by Walker Warner Architects, the contemporary holiday home was a commission from San Francisco based clients, one of whom works in tech and the other in fashion. It was built over four years, and at its heart is an emphasis on coexisting harmoniously with the surrounding environment, rather than imposing upon it.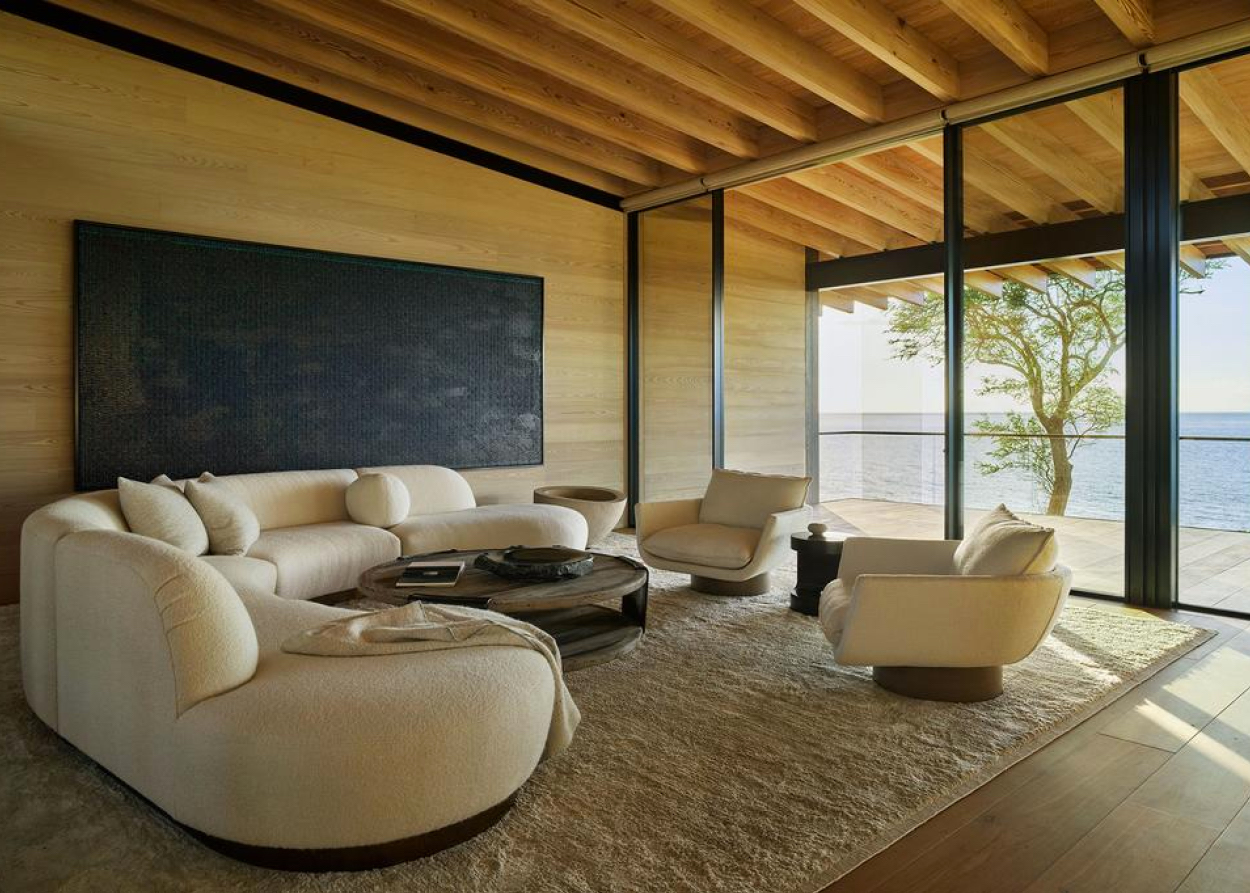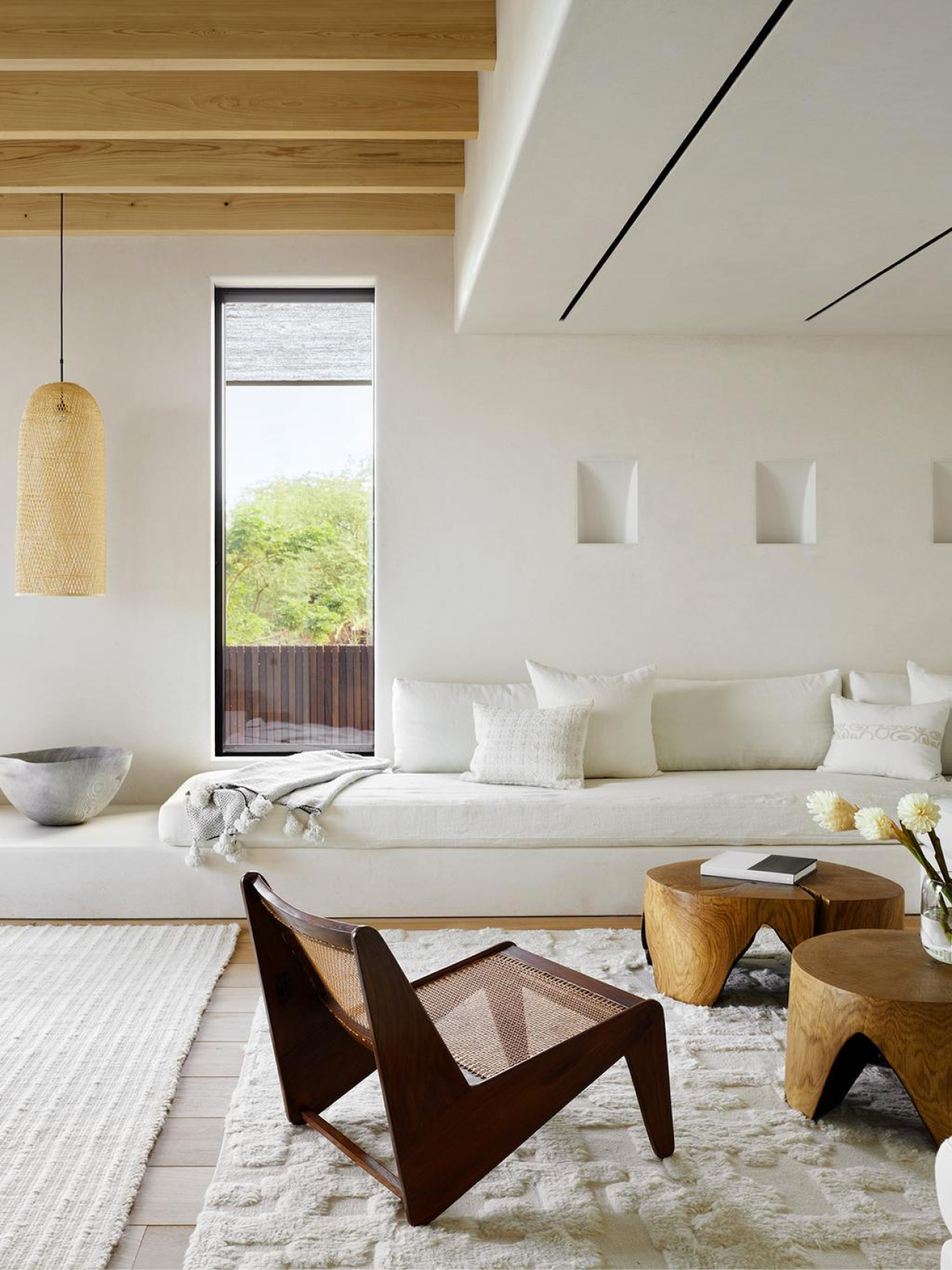 To achieve this, bleached cypress and reclaimed teak were used throughout, echoing the palette of the coastal environment. Warm neutrals and varied textures within the interior allow for a holistically intimate, comfortable feeling despite the home's size.
When viewed from the street, the residence appears to be a relatively inconspicuous, single-level dwelling. Step inside, though, and be greeted by astounding views that are framed at every possible opportunity through custom panel windows. At the beach-facing side, two storeys look out over the Pacific ocean and an infinity pool, via expansive veranda areas — a priceless vista to take in at any time of day.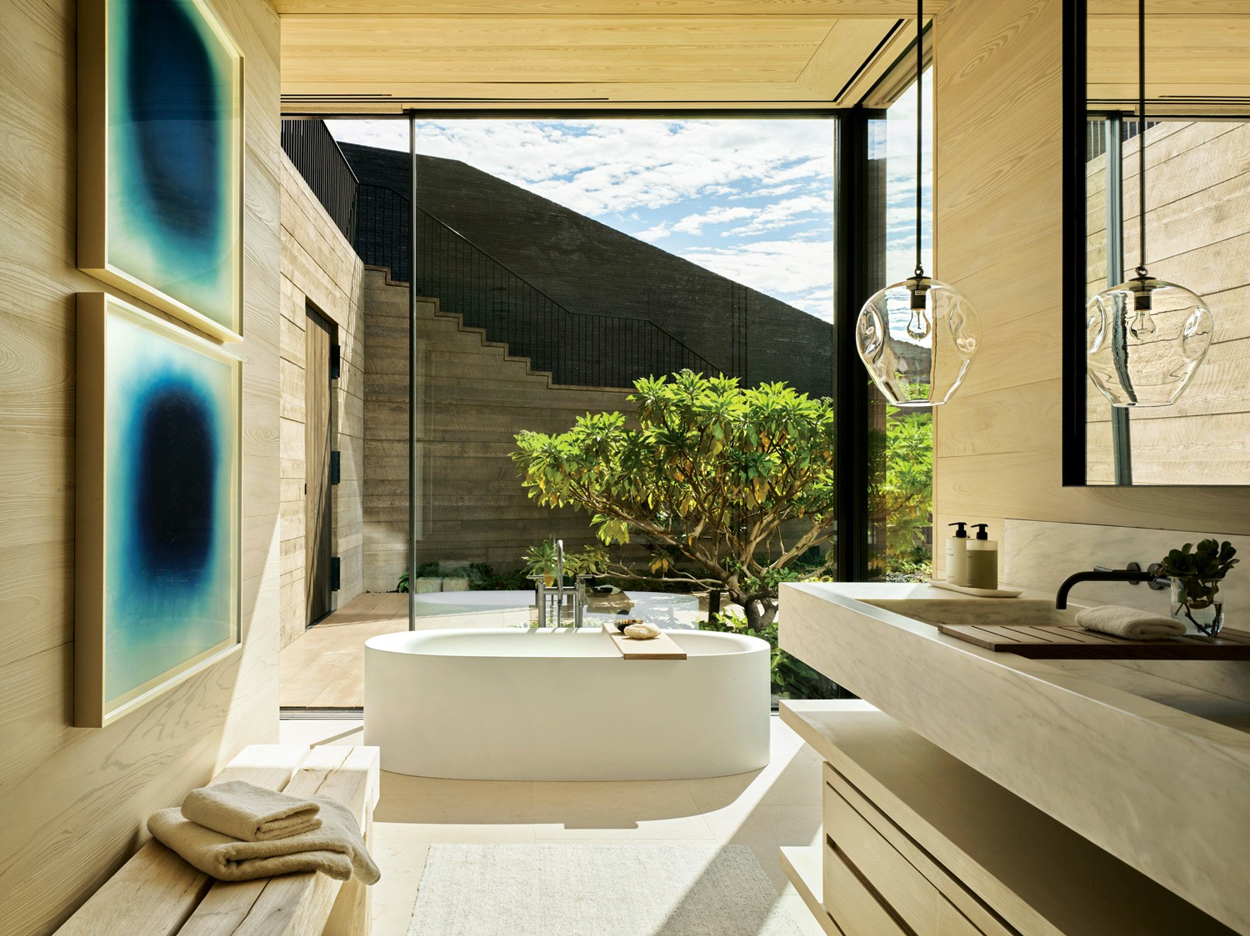 Interior Designer Matthew Leverone of Leverone Design made sure to imbue plenty of thoughtful details while keeping the overall effect cohesive and neutral. Subtle palettes in off-whites speak of quiet refinement, while one-of-a-kind and limited furniture pieces, along with an impressive collection of minimalist artworks from the likes of Anish Kapoor and Hiroshi Sugimoto, make sure the spaces are anything but ordinary. Special attention was paid to fabrication and finishing, with Leverone choosing many hand-woven and hand-crafted pieces for an artisanal touch.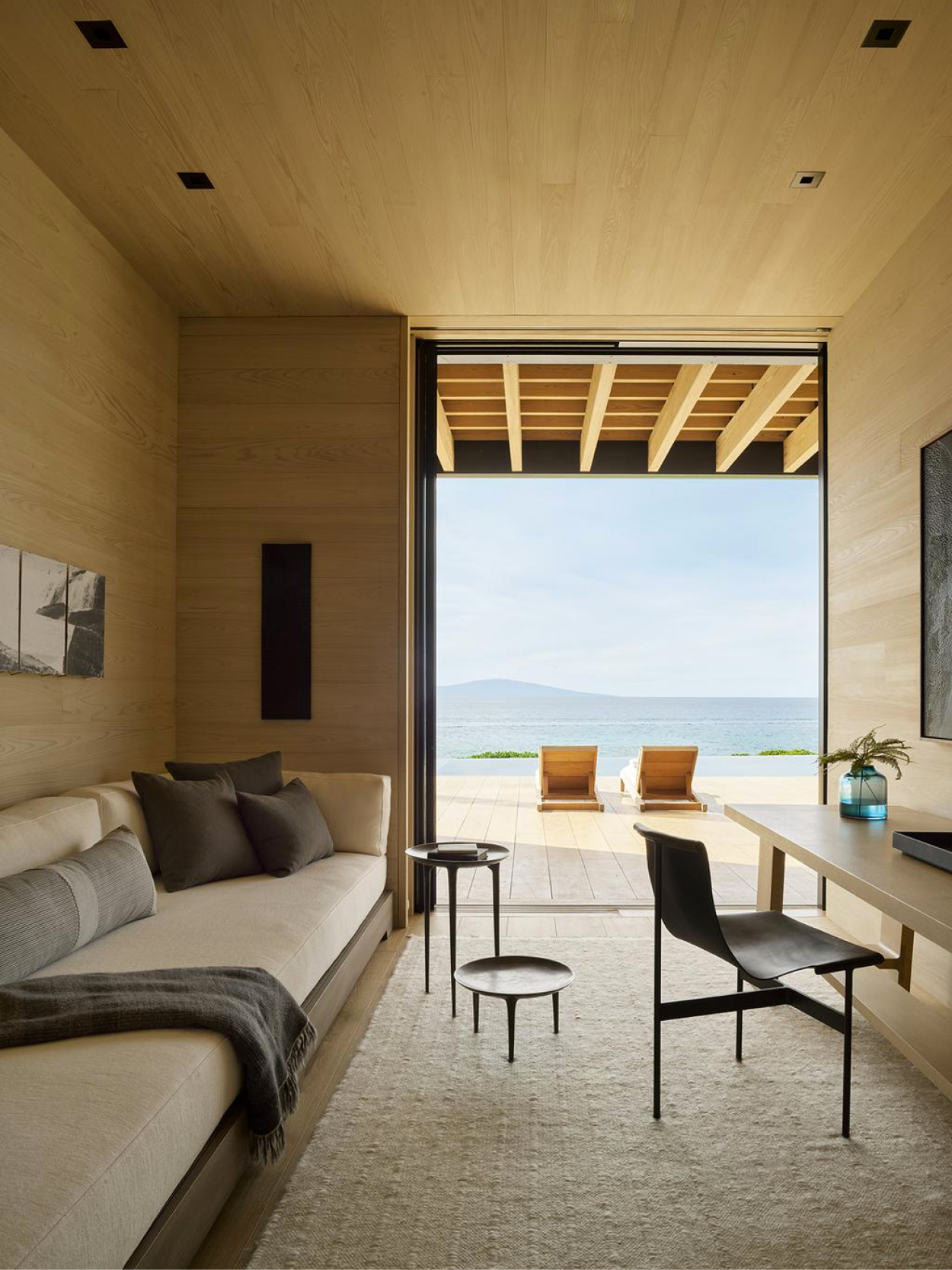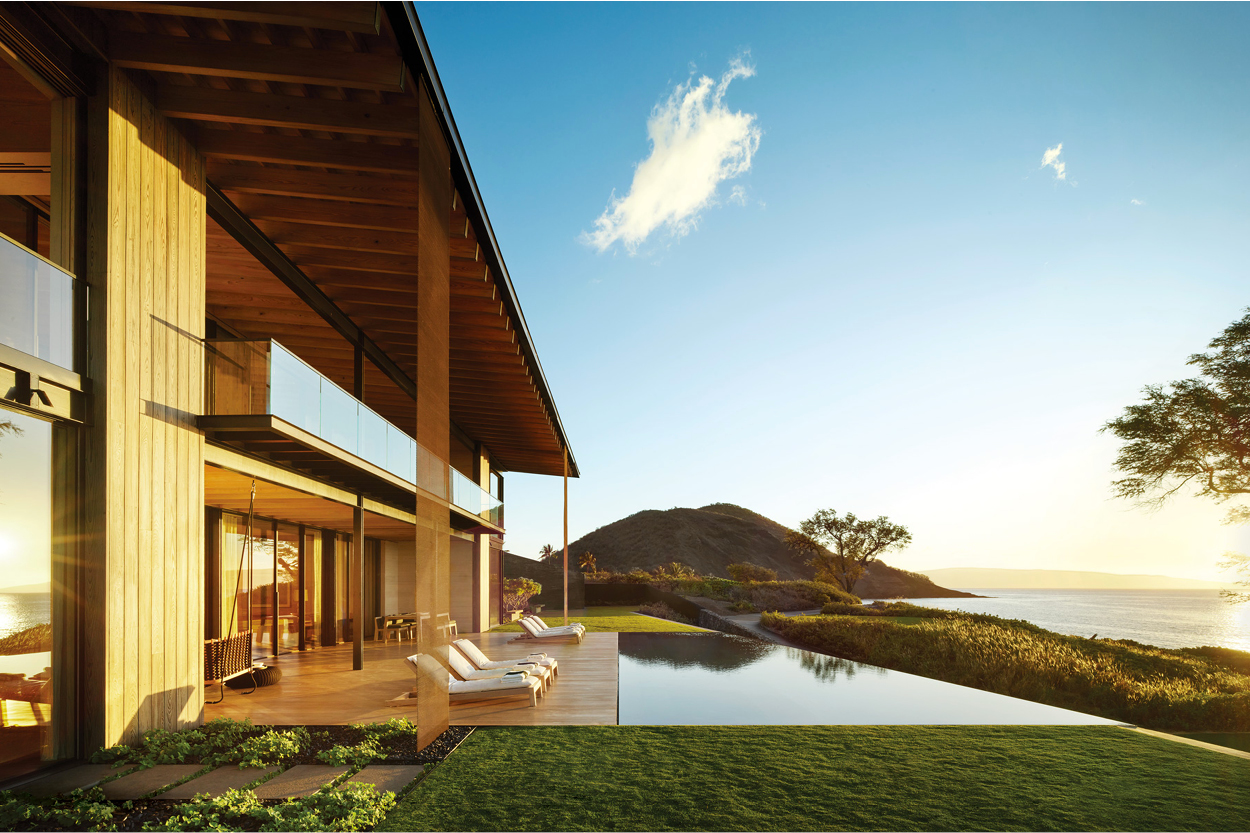 Wooden louvre shutters, skylights and clerestory windows capture, scatter and diffuse the ever-changing natural light around the house — peacefully marking the passage of time, as day after blissful day rolls by in this elegant haven.
With such thoughtful design and details creating this warmly welcoming getaway, we can safely say this is one holiday home from which we would find it almost impossible to return.
Architect: Walker Warner Architects
Landscape Architect: Lutsko Associates
Interior design: Matthew Leverone of Leverone Design