There is something utterly beguiling about a house that tempers its formal aspects (stoic timber, neutral tiles, steel framing) with a touch of whimsy — which is exactly what the renowned architects at Kennedy Nolan have done here, in the charming and completely unprecedented Caroline House.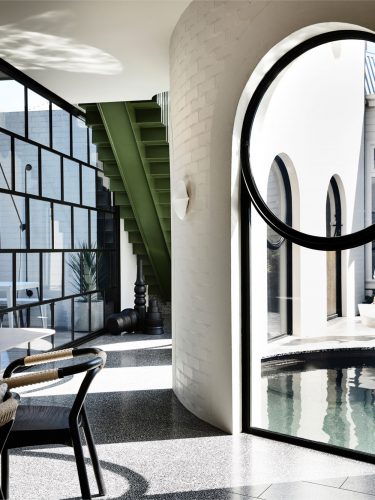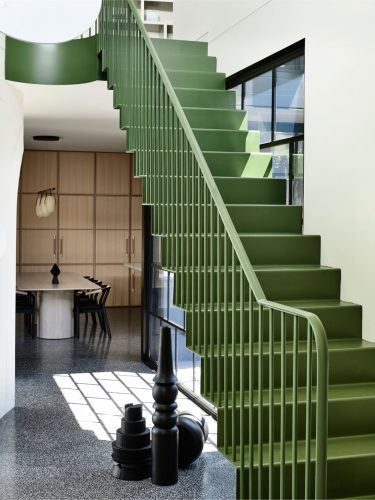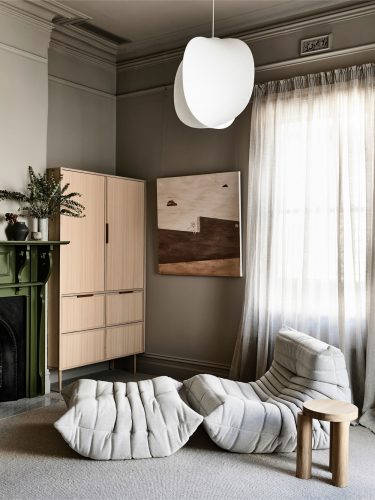 Conceived via alterations and additions to a weatherboard Edwardian build in inner Melbourne, this house has been transformed into a surprising family home that embodies the classic design details one might expect from a contemporary pad — touches of light timber, a palette of neutral white, cream and black, and clever use of concrete. But this is more than just your run-of-the-mill.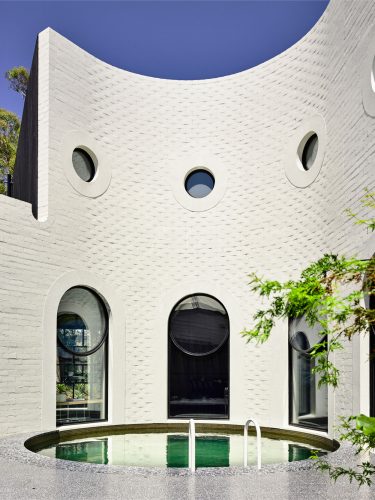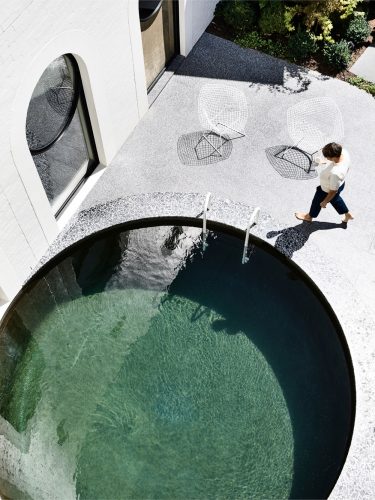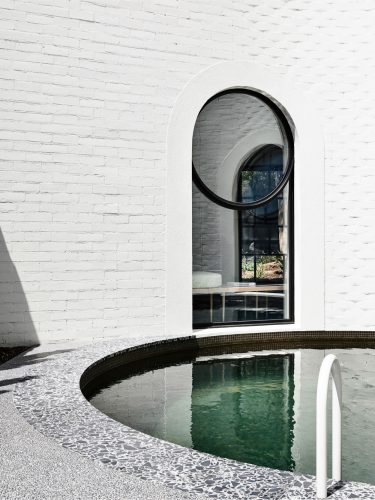 Anchored by the centralised pool that is round, deep and dark, the house carries a circular motif throughout — replicated in windows, curved corners, lighting fixtures and undulating walls. The moody green tone of the pool is also reflected in the home's only real pop of colour, an attention-grabbing staircase that adds a delightful dimension to the interior.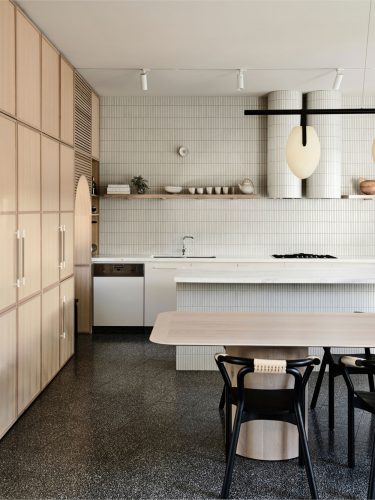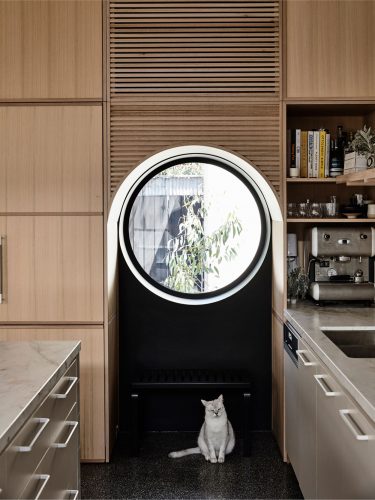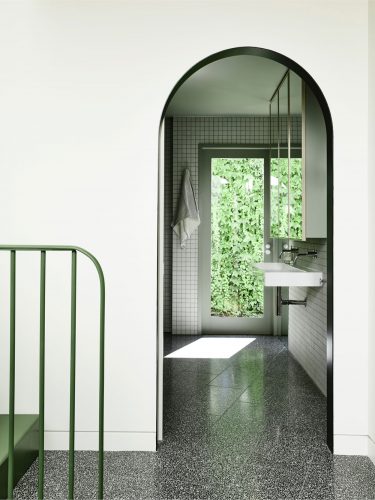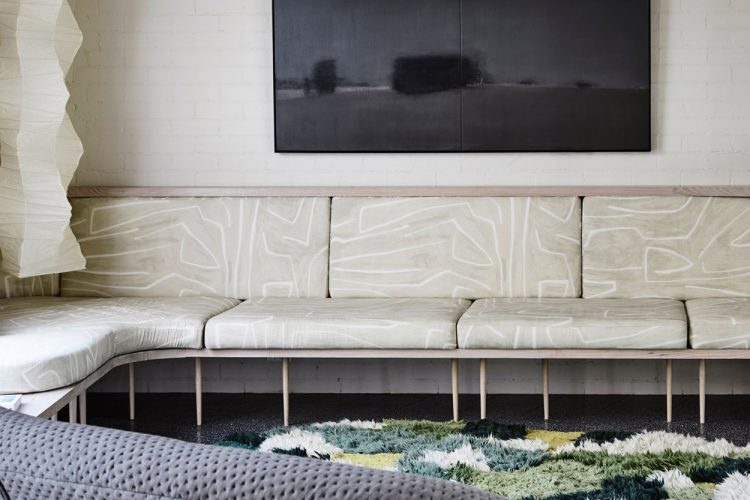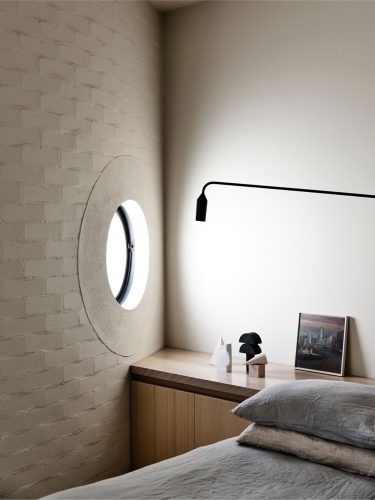 From its generous garden to its intriguing sculptural touches, to its textural furnishings, the Caroline House is layered, complex and dramatic but in a way that's so subtle, you can't help wondering how on earth it was managed at all. Asking why we can't rethink the shapes of structures that have become so entrenched as our concept of design, it was with a degree of bravery that Kennedy Nolan embarked on a different path — and boy has it paid off in spades.