When a house with a rich history and exquisite heritage detailing is treated to a modern reimagining, it is crucial that its inherent character is honoured. That's why projects like the Centennial Park House should only be undertaken by the experts, lest the magic of the past be forfeited to gratuitous modern development. Madeleine Blanchfield Architects, recognising the architectural significance of this Queen Anne-style home, drew upon its Victorian heritage to create spaces that united the past with the present.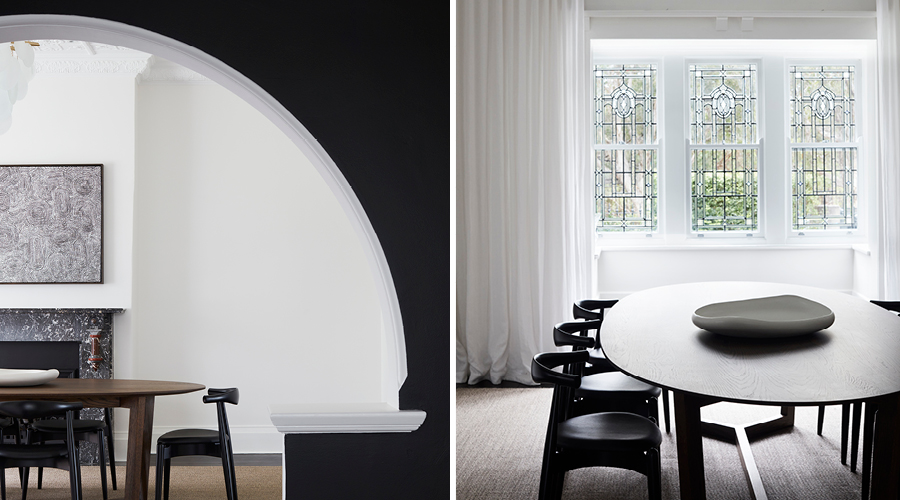 Carefully rendered curves were placed in direct contrast to sharp edges, crisp linearity and sombre steel detailing, made all the more impactful when seen against the home's underlying palette of pure white. Beyond adding contemporary edge, the clean colours were also employed to reflect the natural light that would stream through the historic, decorative windows at the front of the home, the large glass doors at the back and the new skylight installed above the relocated stairwell (seeing it become an intriguing central focal point for the property).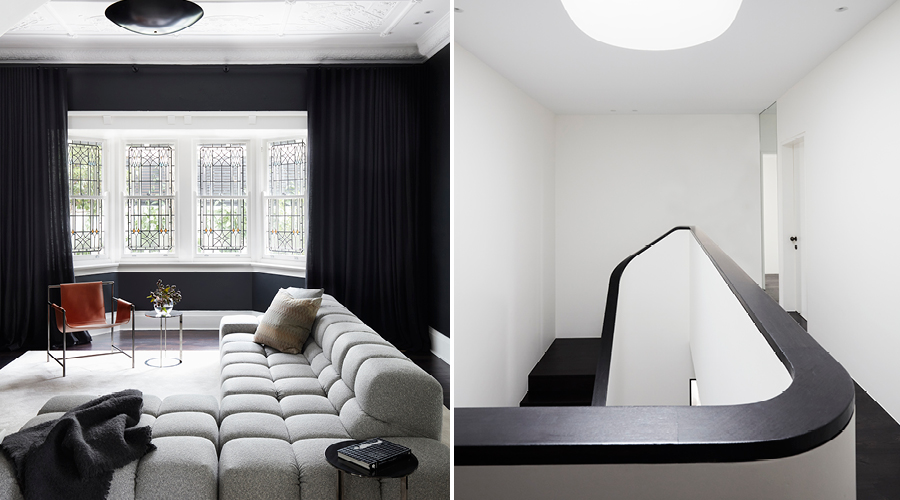 The material choices were hugely important for the team at Madeleine Blanchfield, if they were to guarantee a sense of flow and connectedness through the house. In the master bedroom, for instance, a black, freestanding frame is positioned in the centre of the room, anchoring the rest of the space and lending it the overall effect of a versatile, blank canvas. Recurring design motifs like dark timber, refined natural finishes and monochromatic contrasts, work to keep the various spaces relating to one another, as well as ensuring that the underlying, historic beauty of the residence can shine through. In the furnishings, the idea of contrast is seen again, where linear sofas and armchairs meet circular light fixtures, internal archways, and the beautifully rounded chairs and table in the dining room.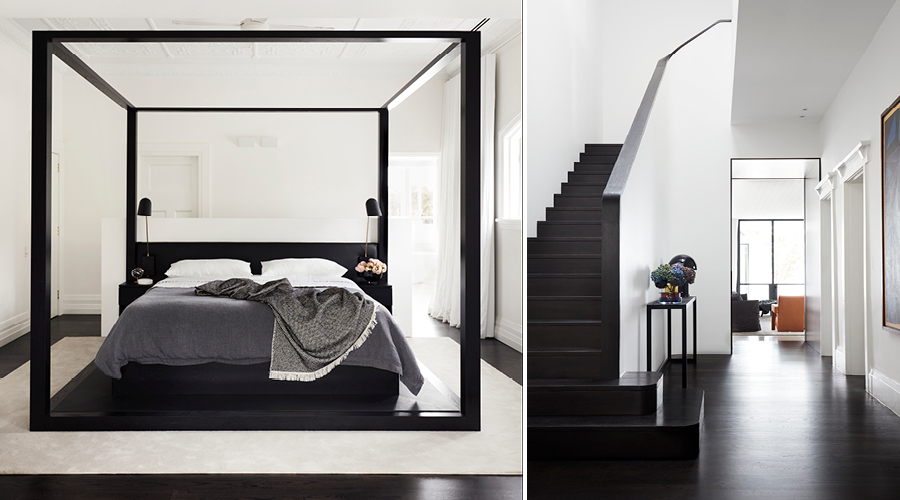 From grand origins, to falling into disrepair, to now, restored to a version of its former glory, the Centennial Park house is an exquisite example of how, when the history of a home is brought respectfully into the present, the depth and meaning that comes with that imbues its spaces with heart, which is something that architecture alone cannot do.