It's that time of the year again, when we take stock of the cupboards to make sure we're fully equipped for hosting our loved ones for long, sunny lunches, balmy evening meals and fast-approaching Christmas feasts. God forbid we run out of glassware, plates or cutlery in the process of serving up our painstakingly-perfected menu. 
In order to prevent this from happening, we're making it a priority to peruse The Studio of Tableware's excellent Entertainers Dozen sale, currently taking place for a limited time. Featuring a range of the high quality products stocked at the retailer, as the name would suggest this sale focuses on sets of 12 — looking for some elegant champagne saucers that double as dessert vessels? Look no further than this Spiegelau set.
A high-quality gold cutlery set will add a Midas touch to any table spread, while this collection of textured porcelain crockery by Thomas Loft is a must to keep on hand. We'll also be keeping an eye out for Christmas gifts like these sweet Italian-made forks, perfect for a slice of cake or a fresh oyster, or these hand-moulded stainless steel steak knives.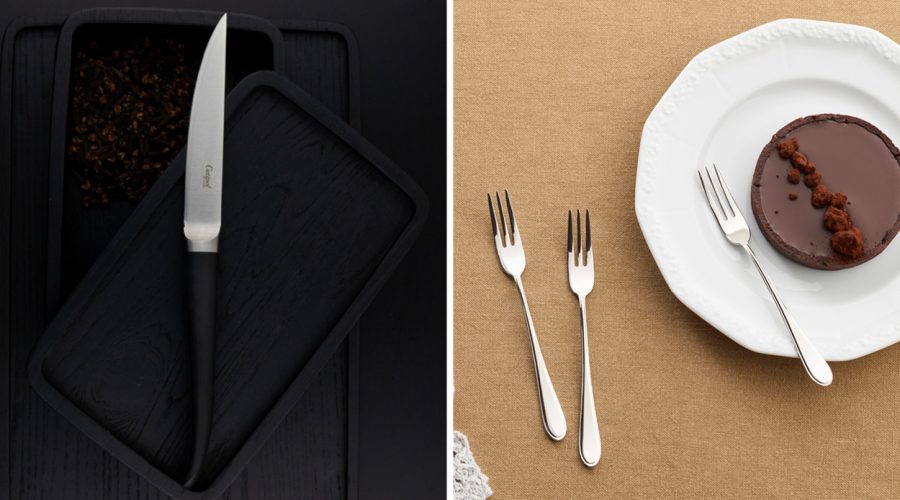 The Studio of Tableware Entertainer's Dozen sale is only on until November 30, so we recommend heading over to their website or visiting them in-store quicksmart, so you can make sure your entertaining is up to scratch this summer.