A sofa might be somewhere to put your feet up after a long day, and will inevitably end up being the place where you spend most of your time at home, but its merits should extend beyond comfort alone. The best sofas are the ones that weave comfort seamlessly into their inherent design while ensuring that considerations of the latter remain front and centre. In short, they should look as good as they feel. And from experience, finding pieces that fit that criteria is no mean feat.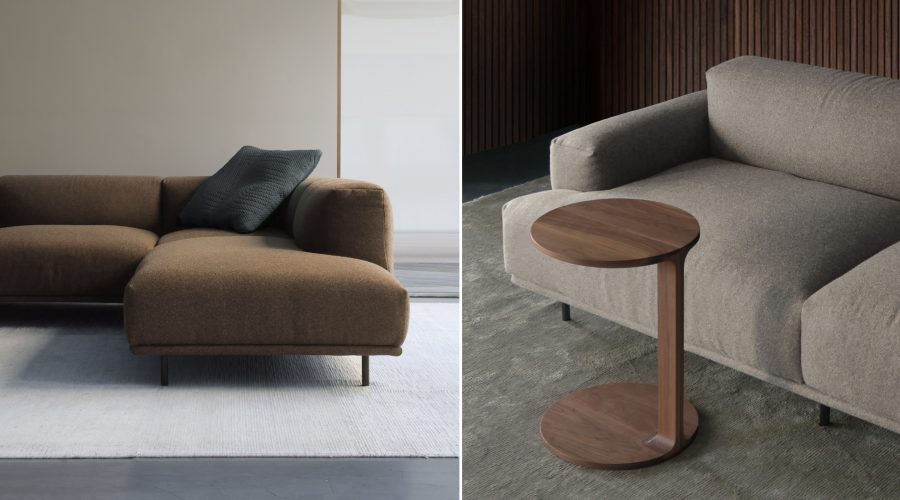 Lucky then, that we have the design maestros at Simon James on hand to help us get that balance right. Recently, the team welcomed the new Collective Modular Sofa by Nonn into their showroom, and it has made a swift and impressive impact. Designed by Cameron Foggo — a New Zealand designer who now calls Australia home, and whose brand is known for its subtle, understated luxury — this sofa pairs soft, generously-proportioned upholstery (made uniquely from feather and foam) with a light, uncomplicated form. Its quality is evident in the fine craftsmanship that went into its creation, from the refined, steel base to the pinched corner technique used to give the sofa its sumptuous appearance.
Available in versatile finishes and configurations to suit a range of requirements and spaces, the Collective Modular sofa is set to be a design asset in any home, and will prove a piece that turns heads as much as it is the perfect place to put your feet up at the end of a long day.