Furniture that marries form with comfort in such a way as to ensure the two can coexist harmoniously, is something to be celebrated, mostly by days spent lounging about on the sofas we spend so long admiring. Anyone familiar with interiors will know that Patricia Urquiola has long been a pioneer of this aspect of design, which takes almost an eclectic approach to Brutalism, and considers usability and comfort as key its development. Her latest release for the iconic Italian brand Kartell is the ultimate example of this.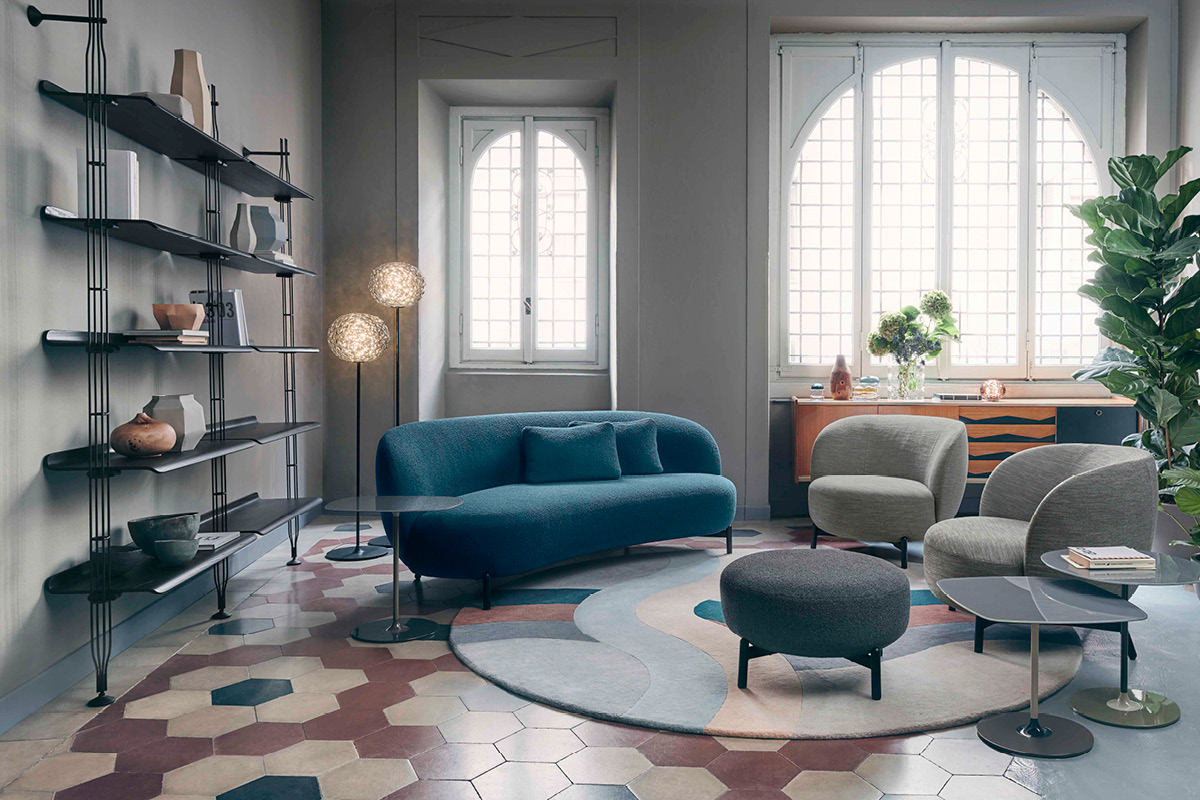 Just arrived at Backhouse earlier this month, Urquiola's Lunam series is a line that is every bit indulgent, endearing and unique as we have come to expect from the designer. As the name might suggest (if the shape has not already), the dreamy lunar landscape served as inspiration for the collection, resulting in rounded silhouettes that are enchanting and comfortable. The back curvature of the sofa and armchair is crescent-shaped and promise the perfect places to either stretch out with the matching ottomans or cuddle up with an additional cushion.
Lunam almost exists as a refined take on Urquiola's iconic Fat series, where the generous, bulbous base is propped atop shorter, essential legs that are almost dwarfed by the form. This juxtaposition of soft and slim lends Lunam its inherent eclectic charm.
With upholstery being the core focus of the cushioning, a wide range of colourways can be found in both the boucle of the moment and more traditional textiles. Lately, we've found much inspiration in homes that employ contrasting colours on soft furnishings for a more dynamic look.
When considering Urquiola's most iconic designs, the bulbous silhouette of Lunam should almost be expected. The Spanish architect and designer, having been around for decades, is one of the most lauded and in-demand industrial designers in Europe, and is one of the most well-known proponents of modern eclecticism. Alongside constructing visionary designs for brands like Kartell, she is currently the Creative Director of Cassina — another renowned Italian furniture company that sees her iconic vision placed in some of the most highly-curated homes around the world.
Ultimately, Lunam is Urquiola exemplified in a way that only Kartell could execute to such perfection. As elevated in its look as it is comfortable to use, this collection is poised to become a future classic — the next, iconic series produced under this designer's sought-after eye.
Patricia Urquiola's Lunam for Kartell is available locally at Backhouse.