To design something that endures, that transcends tastes and trends over time, is almost impossible. But in 1966, that's exactly what American designer Warren Platner did, creating a collection of furniture for renowned brand Knoll that, since its release, has not only never been out of production, but has become a cornerstone of modernist design, its ubiquitous pieces catapulting their creator to the lofty status of 'icon'.
Warren Platner studied architecture at Cornell University before working with the likes of Raymond Loewy (the 'father of industrial design'), Eero Saarinen (known for his explorative and experimental architecture and famous for designing the Gateway Arch and the TWA Terminal at JFK Airport) and I.M. Pei (the iconic designer who conceived the Louvre pyramid). Eventually, he set up his own studio and went out on his own, producing a number of formidable designs. But although his CV read like a who's who of modernist design, it wasn't until his collection for Knoll that Platner's independent vision was given a global platform.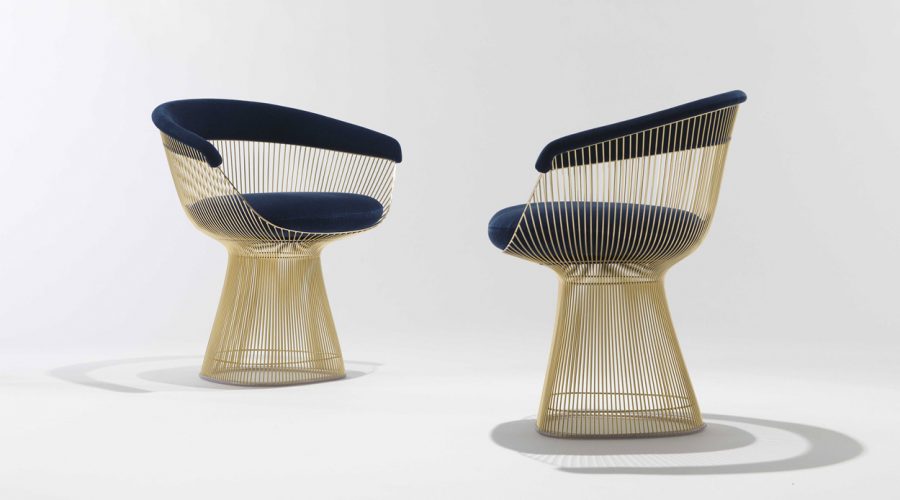 Not afraid to colour outside the lines, Platner's particular brand of modernism marked a change in the aesthetic from something that was often stark, rigid and minimal to something that didn't shy away from the ornate. In fact, it was the designer's ability to balance these two opposing ideas that made his collection for Knoll so successful.
At the time, Platner said, "I felt there was room for the kind of decorative, gentle, graceful design that appeared in period styles like Louis XV… but it could have a more rational base." As such, the designer's seminal collection was sculptural and sinuous, with pieces fashioned from hundreds of thin, nickel-plated steel rods, seamlessly manipulated to form fluid shapes and intricate, cylindrical bases in a delicate combination of practicality and polish. And while the collection as a whole has been hailed as a triumph, it is the Platner chairs — the Easy Chair, the Lounge Chair and the Dining Chair— that have perhaps achieved the most recognition.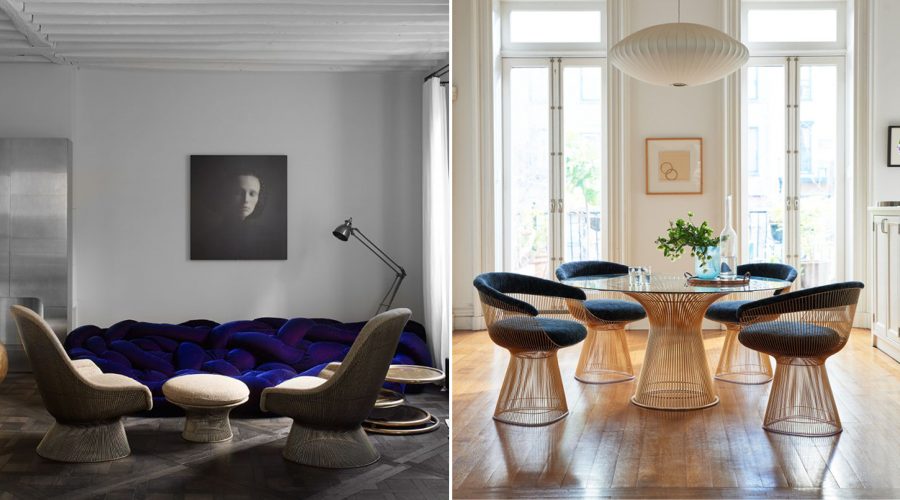 So what is it about these chairs that, despite decades having passed since their release, have seen them remain staples of interior design? For one, there is a beauty in the way that their simple curves and sleek, understated presence belie their incredibly complex construction. For some versions, more than 1,000 welds are required and nowadays the Platner chairs are available in a wide range of base and upholstery options, including a special, 50th-anniversary version that was released in 2015 with rods plated in 18-karat gold. For another, Platner designed these pieces to look as impressive with a person sitting in them, as they did standing alone, ensuring each would catch the eye without ever taking over a space, or being louder than their users.
"It is important that if you design a chair, you produce something [that] enhances the person in it," Platner said of his creations, "because the basic premise [of a chair]… is ridiculous from a visual standpoint. I think that's why chairs are so difficult to design."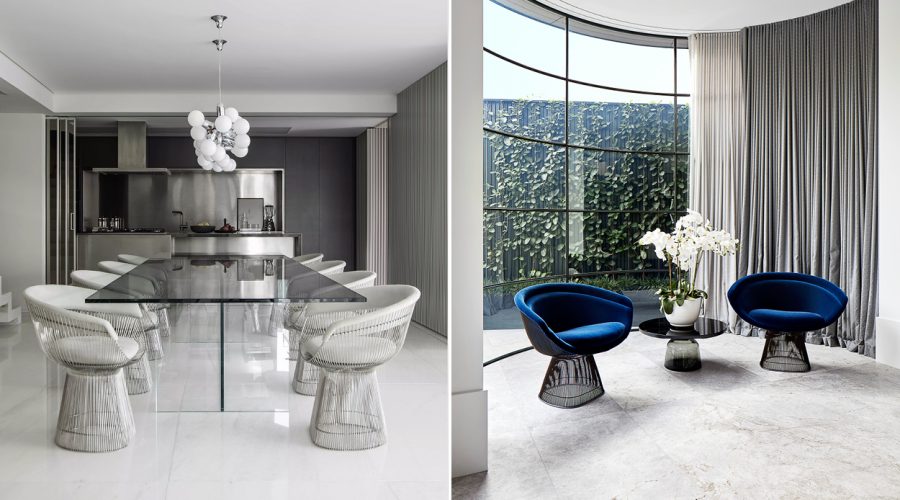 Since their release, the Platner chairs have found a universal audience — from design enthusiasts to interior experts to those who really know nothing about their history beyond the way they look — which, unfortunately, has also resulted in their frequent replication. That said, none are ever as good as the real thing, which (luckily) is available to us locally via the clever design specialists at Studio Italia.
Of his designs, Platner once reflected that "you hope to produce a classic. A classic is something that, every time you look at it, you accept it as it is and you can see no way of improving it. You can refine something forever, but you reach a point where you're moving backwards…" Indeed, from their enduring nature to the way they can be made to suit any space, the Platner chairs exemplify this idea of the 'classic'. It's easy to say that they were ahead of their time, but really, if their decades-long lifespan says anything, it's that they are truly ageless.