This heritage building that once housed a men's retirement home has been stripped back and transformed into a spectacular private family residence by Melbourne-based practice Hecker Guthrie.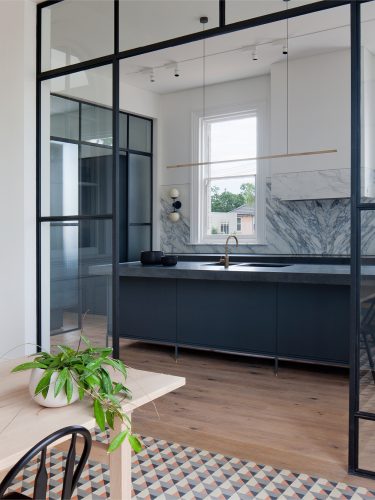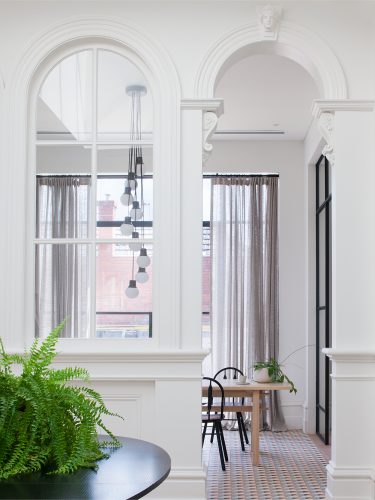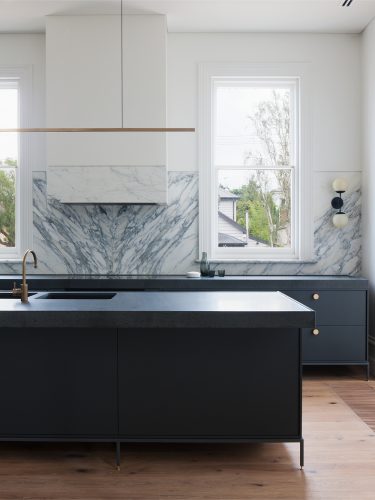 Located in the inner-city suburb of Prahran, the design team was assigned the task of restoring the address to its former glory. Adamant about maintaining the grandeur of the Victorian building, the architectural footprint was to be as minimal as possible. To achieve as much, the original structure was reinstated in every achievable way.

Uncovering and restoring the original, ornamental features such as ceiling roses ensured the building's heritage remained intact. Simple, contemporary elements were then added as complementary, stylistic touches. The plush, velvet Baxter Chester Moon sofa by Paola Navone, for example, adds texture without detracting from the historical details.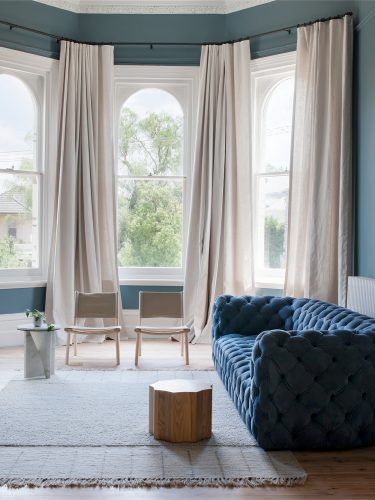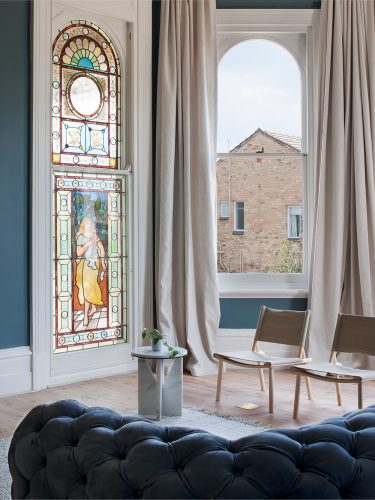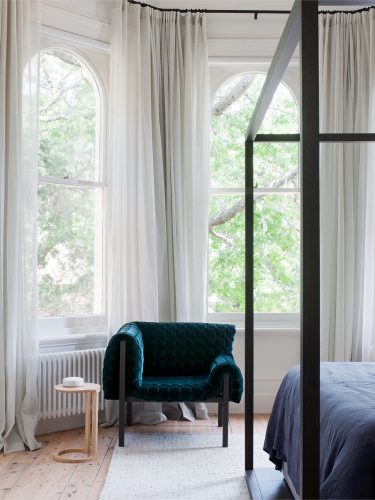 The design firm's ethos is that each room in a home needs a purpose and to have its own feeling. It was the pre-Raphaelite-style stained glass window from the 1880s that determined the steel blue hue in the central living space, and when the existing red carpet was removed to reveal original Baltic pine floorboards, it was partly tiled in Op Art geometric grids with colours taken from late Victorian pattern books.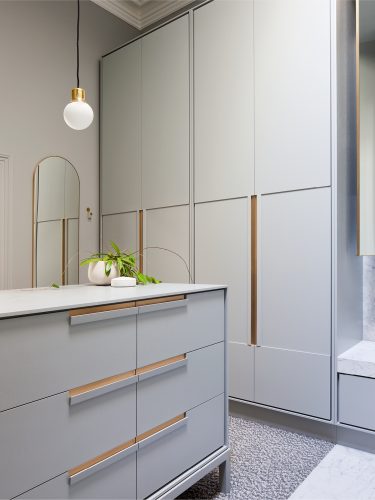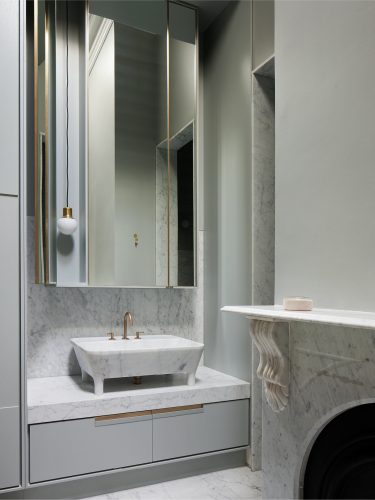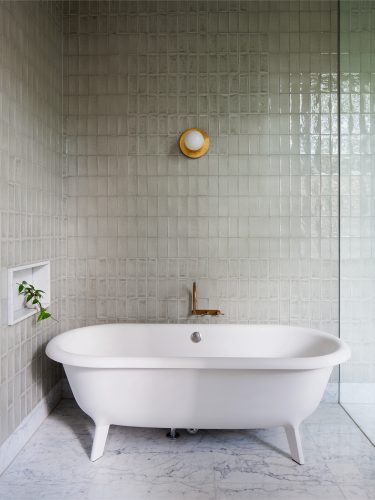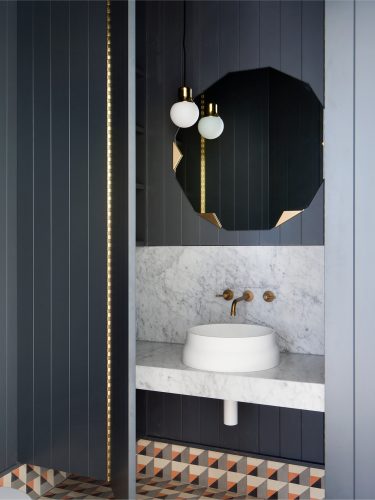 While the atrium, fitted with a new skylight, was designed to be the heart of the home, freestanding units with steel framed, glass doors were substituted for solid counterparts, in order to resolve issues of light and flow throughout the other central areas. This is a family home that was designed to last, and with an immaculate synergy between art and architecture, the result is a modern ode to Victorian beauty.