Seen as more of an embellishment to a room than an essential furnishing, it's lighting fixtures that get acknowledged last when it comes to curating the ideal interior space. But some brands are making a case for propelling them into the spotlight — take iconic light design studio VeniceM, for example. Hand-made and inherently unique, each individual piece crafted by VeniceM is a work of art in itself, and so it's no wonder that the local design aficionados Designers' Collection are championing the brand's swoon-worthy wares.
The brand, founded by Melissa Lunardi and Massimo Tonetto in 2013, is the definition of adept Italian craftsmanship. The vast array of lighting — which covers everything from table lamps, handmade chandeliers and floor lamps to pendants and sconces — has been created with such meticulous attention to detail that the finished products are always truly one-of-a-kind. The brand specialises in custom work, too, for those that are yearning for something particularly unique.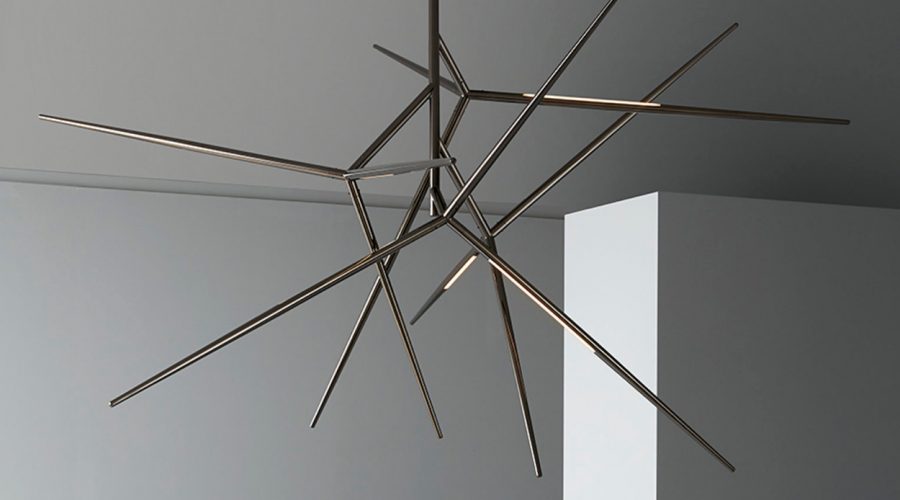 Take the attention-grabbing Spear Chandelier (shown above), for example. The strict geometry ventures into the abstract with direct and indirect LED lights, commandeering the attention of anyone who is within its vicinity. The Urban Lightline Suspension, shown below, is an example of how VeniceM can just as expertly nail the tradition with a twist, combining organic Italian Murano glass trihedrons with a refined dark brass structure.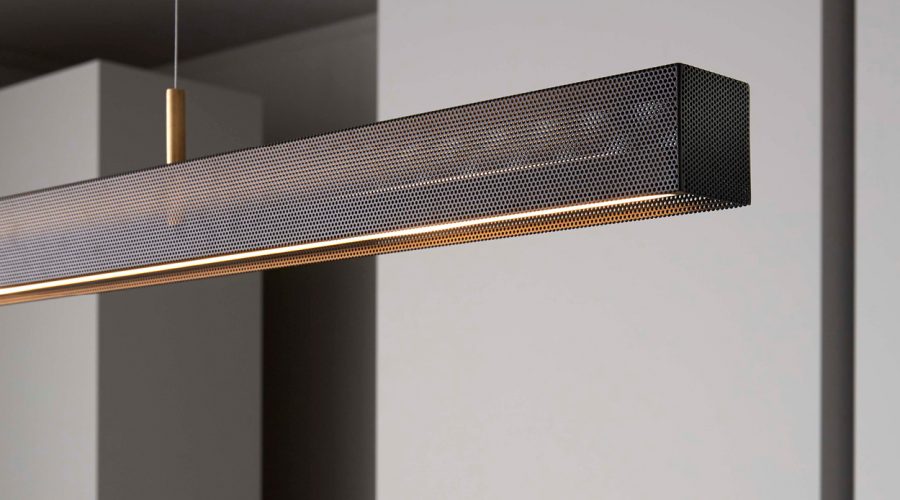 VeniceM continues to lead the charge when it comes to experimentation and unique creativity, cementing them as the reigning purveyors of exquisite lighting fixtures that really go the extra mile.