Interior Designer Alicia Holgar paused when given the challenge of creating a stylish cocoon for this apartment owner's artworks and books in a style that responded to the aesthetics of legendary architect Harry Seidler. The only solution was to spend time in the Brisbane apartment bulding, absorbing the needs of the space and letting the fluid floor plan point towards custom pieces for the relaxed environment.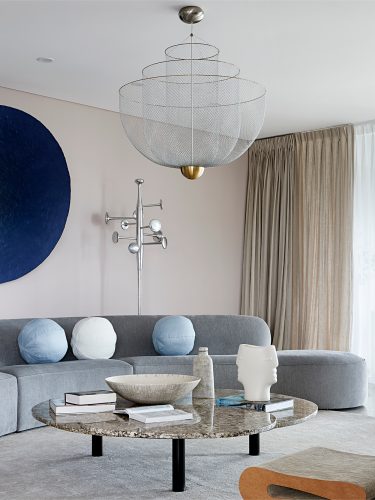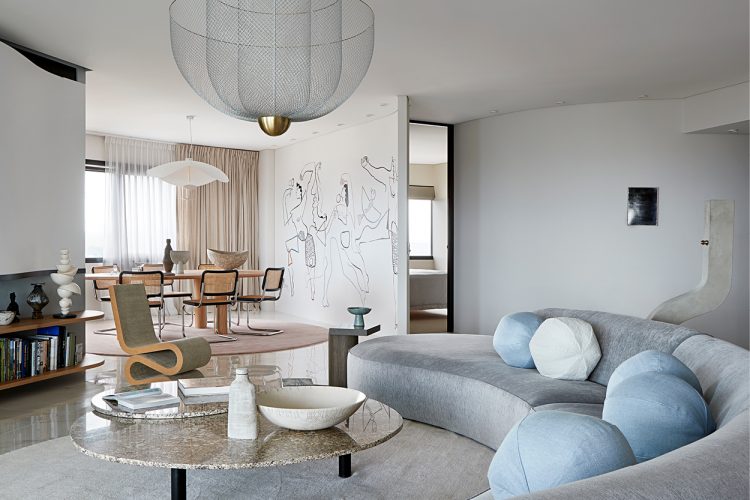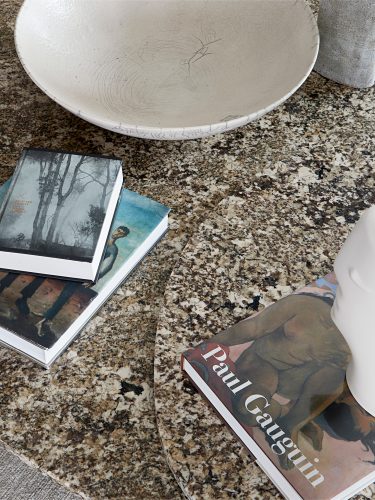 The soothing and sophisticated result is one of light-filled luxury, with an impressive impact thanks to a cantilevered wall, acting as an extension of the architecture and extending Seidler's own sinuous curves.
Tapping into the owner's art appreciation, Holgar commissioned LA-based artist Jessalyn Brooks to create a mural, The Avians, which took its cues from the apartment's bird's eye outlook.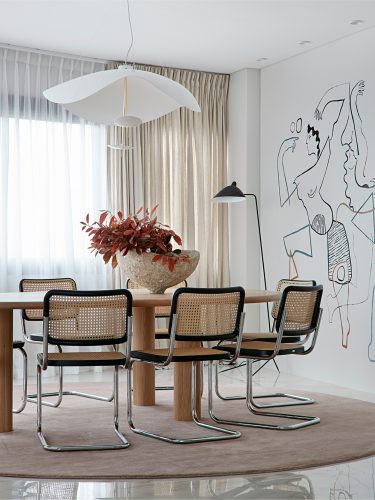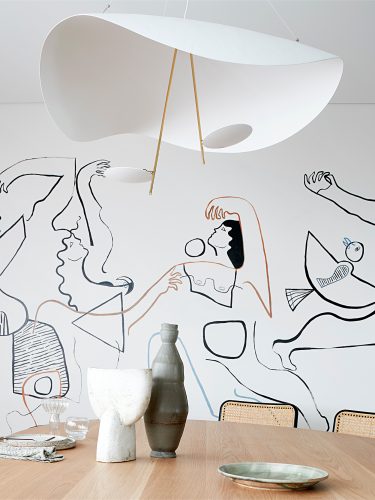 The mural sits easily among other artworks, such as Ryan Hoffmann's brilliant blue circular piece in the lounge area and the ceramics by A Ceramics and Guido Deleu on the Den Holm entry table, which again echoes the building's curves.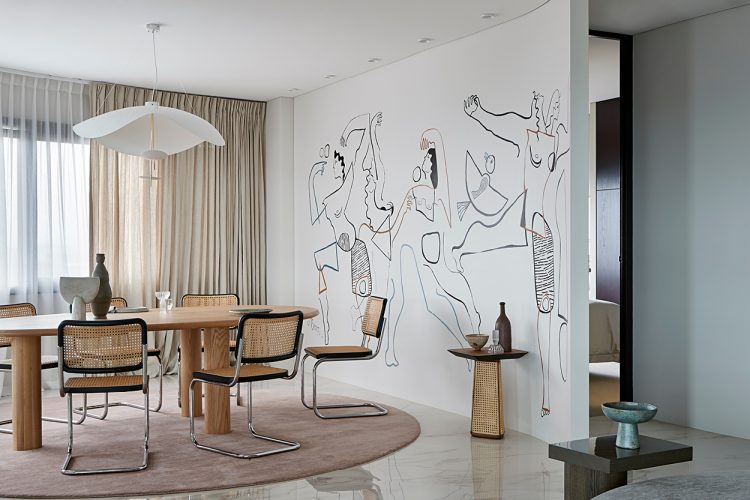 Alongside the custom pieces a selection of classic furniture, such as the Wiggle Chair, the Barcelona Chair and Cesca dining chairs add gravitas to this castle in the sky.

"The space feels impressive but not in the way you would expect," Holgar says. "Through pushing boundaries and utilising the element of surprise, the calm palette is enriched by a sculptural sophistication, which adds new layers of depth, light and shade."