There is something about Casa Aviv, designed and executed by CO-LAB Design Office, that — even without having stepped foot inside — reminds you to breathe. Perhaps it's the setting, a dense, leafy site near the glistening waters of Tulum beach and just a stone's throw away from the area's famed cenotes (natural pools).
Or perhaps, it is more to do with the house itself which, from its calm, stoic architecture to its earthy, textural palette, is a place that promises to connect those residing within to their abundant, natural surroundings.
Really, it is the potent combination of both of these things that has resulted in this exquisitely peaceful villa, where contemporary design has been given an understated twist, cultivating sophisticated spaces that feel unpretentious and refreshingly simple.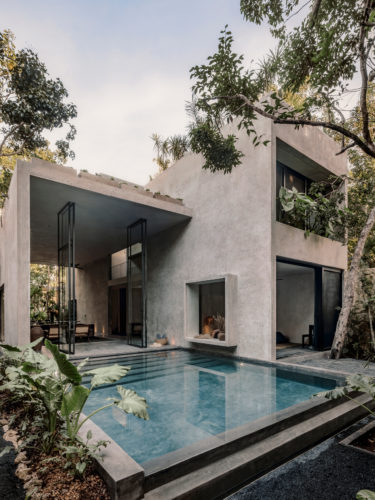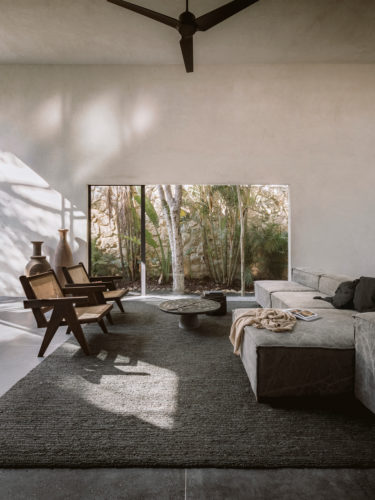 Given the long, slender nature of Casa Aviv's site, the house itself was constructed in two parallel bars, one single-storey, the other spread over two levels. The upper level contains two, intimate bedrooms connected by an elevated walkway that overlooks the more public spaces on the ground floor, which includes an uncomplicated (but beautifully-finished) kitchen and two ensuite bedrooms on one side, and double-height dining and living rooms on the other. The latter is one of the villa's standout spaces, thanks largely to its direct connection with the swimming pool and garden via tall, pivoting glass doors that seamlessly bring the outside in.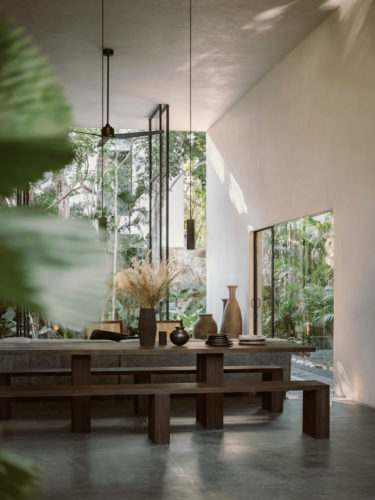 Connection between the house and the garden was clearly an important design aspect for CO-LAB, where the landscaping is brought right up to the exterior windows, and verdant motifs are replicated and repeated inside, the two ideas reaching their pinnacle on the residence's rooftop terrace, where large furnishings, potted plants and panoramic views create a tranquil, private oasis.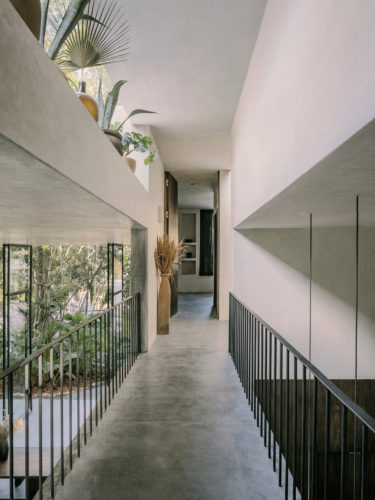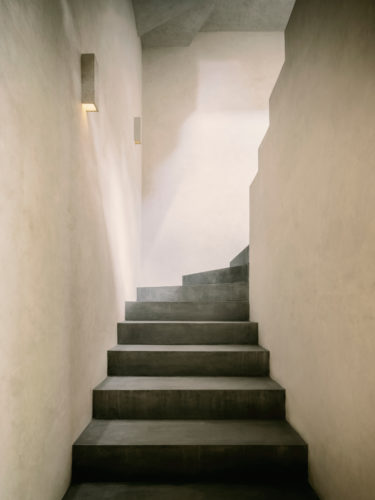 This relationship has been capitalised on elsewhere too, including in the home's east-to-west aspect, which allowed the designers to take advantage of the prevailing winds and direct a gentle but revitalising breeze through the interior spaces. Spectacular views of nature are offered in abundance, thanks to cleverly-deployed apertures, plenty of glass and north-facing skylights that allow lights and shadows to interact inside and serve to reinforce the idea of celebrating the natural world that lies just beyond the walls.

This idea is continued in Casa Aviv's grounded, earthy palette and refined finishes. From the striking, black terrazzo flooring (which was custom-made on site) to the walls made from concrete masonry units and finished with hand-polished cement, to the timber accents and charred cedar carpentry, every element of this villa has been assiduously designed to balance opulence with openness and temper luxury with an air of laid-back cool.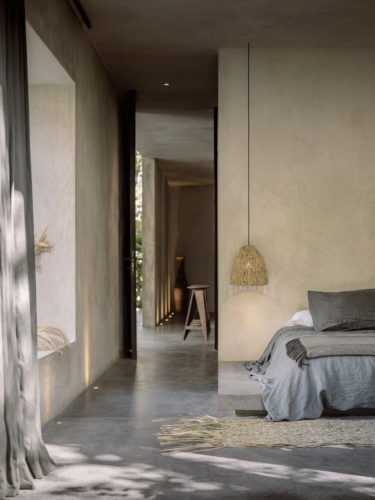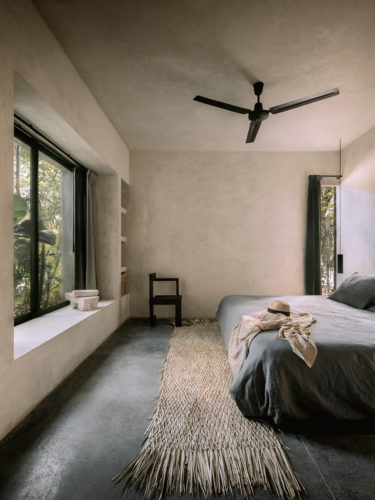 More practically, part of the brief given to CO-LAB was a requirement that Casa Aviv's quality would withstand the comings and goings of guests, to ensure that it could also double as a holiday rental. This idea of durability and low maintenance permeates the villa's design, from its easy tones to its sturdy materials and the restrained way it has been decorated, and is part of what makes this residence so universally appealing.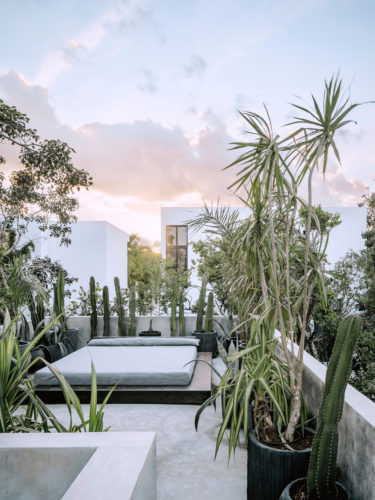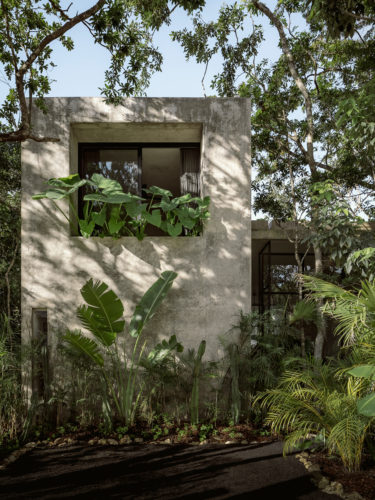 At its core, Casa Aviv is not the reflection of one person's aesthetic, and is certainly not the vanity project of an architect, designer or client with a vision to make an indelible statement. Instead, it is a place that almost anyone might envisage themselves loving, and is the perfect setting for an escape into the wild.
Image credit: César Béjar