It was a race against the clock and Coronavirus for internationally-renowned Australian artist Dale Frank to make it to Auckland to begin work on his first series of prints in 30 years.
With just six hours to spare, Frank entered New Zealand before the Australian travel ban was instigated, allowing him to pursue an idea first sparked in conversation with Gary Langsford, director of Gow Langsford Gallery.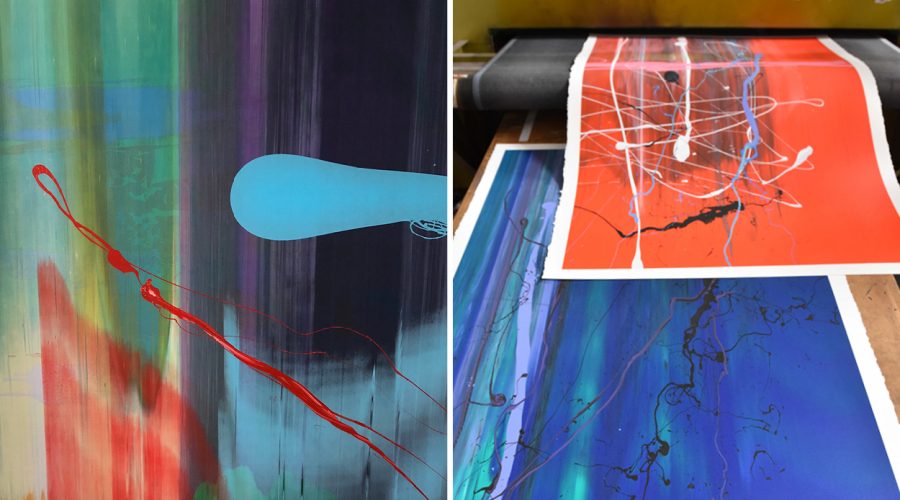 Frank's incisive interest was sparked by techniques that would allow him to work directly onto the screen, creating truly unique prints with painterly, personal touches added to the traditional mechanical process.
The large-scale pieces (1500mm x 1020mm), created at Auckland's Artrite Printers, are immediately recognisable as the work of Frank, with almost aggressively organic abstract movement and a palette with spiritual punch.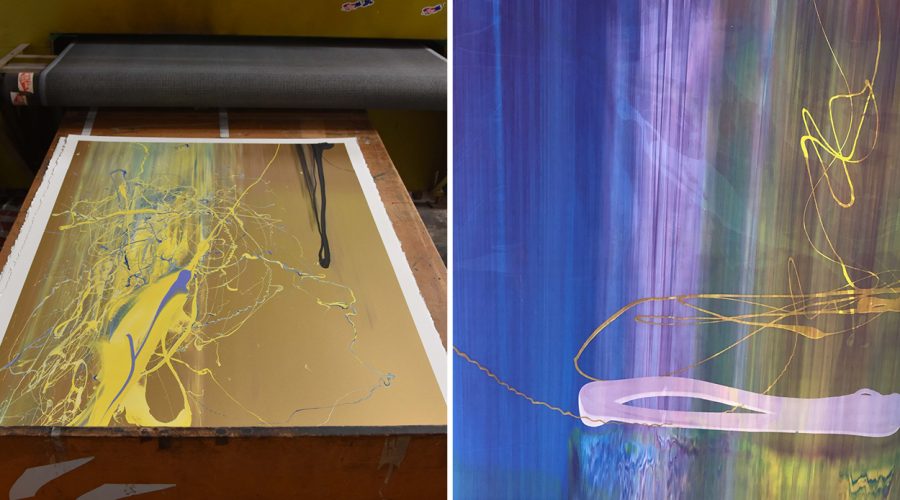 It's not as though Frank hasn't been busy in the past 30 years, with dedicated solo exhibitions at New York's Museum of Modern Art PS1 Contemporary Art Center and Sydney's Museum of Modern Art and his work being picked up by the Guggenheim and Boston's Fine Arts Museum.
With Frank's status as highly collectable creative and the long wait for his return to prints, the eagerly-anticipated artworks were set to steal the show at the now-postponed Auckland Art Fair, initially planned for May and now postponed until February 2021.
Now the pieces will come full circle and appear at the Gow Langsford Gallery once lockdown restrictions are lifted.
Join the queue early by contacting Cass Thompson ([email protected]) to arrange a viewing .