To view an important piece of art is to see into a new realm of possibility, and collectors Adrian Burr and Peter Tatham looked after around 150 of them. Their collection of artworks by renowned New Zealand artists of the 20th and 21st centuries connected them to a greater sense of place and, for those they supported with their patronage, new potential.
Over 25 years, Burr, an influential property developer, and Tatham, a talented interior designer, quietly built up their museum-quality collection — with a personal touch. "This collection for us is a lot about relationships that have been established over a number of years and the ability to share these works now with the wider public, despite the sad fact that both collectors have passed away," says Art + Object's Leigh Melville, who is auctioning the collection over two days in late November.
Generous, fun and kind are words often used to describe the couple. Burr was on the board of Auckland Art Gallery Toi o Tāmaki, and both were instrumental in its rebuild. Their support of the Arts Foundation was recognised with a Laureate Award in their names in 2019, as it was noted that they were "some of the most remarkable and well-known philanthropists in Aotearoa".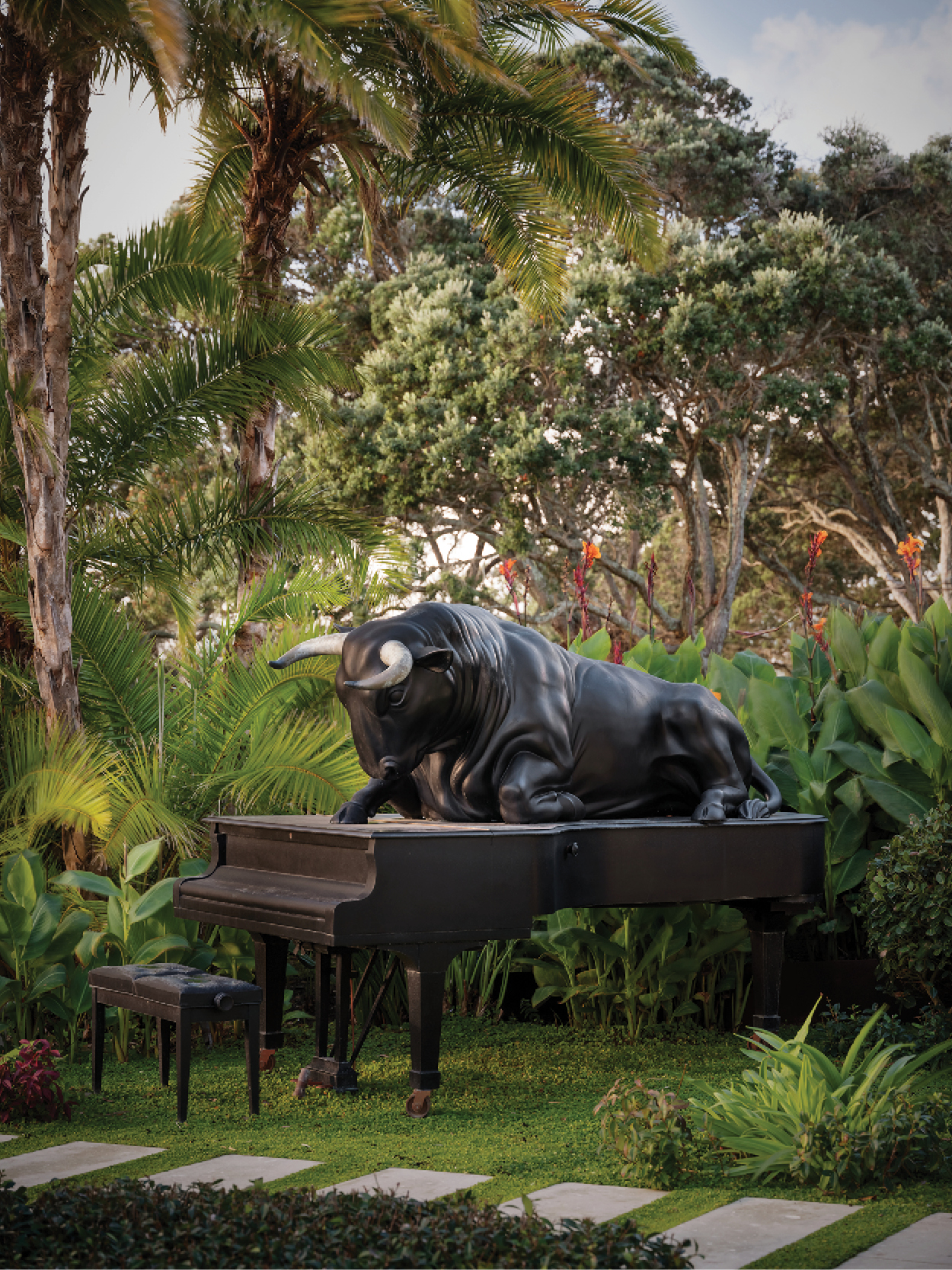 Their support was insurmountable. Burr was a founding director of Auckland's School for Performing and Creative Arts, and they were both founding benefactors of the ASB Waterfront Theatre. Fond of opera, the couple supported singers, as well as the Prima Volta Charitable Trust to empower teenage performers. "There are more than we can know," Melville says of the many charitable organisations they were involved with. "So many Auckland arts institutions that we all love and perhaps wouldn't have been so successful without these generous donations."
In particular, Melville worked with the couple through the New Zealand at Venice patrons group. They not only helped artists afford to show at the million-dollar Venice Biennale exhibition, but documented the projects with filmmakers, and often acquired pieces for their collection.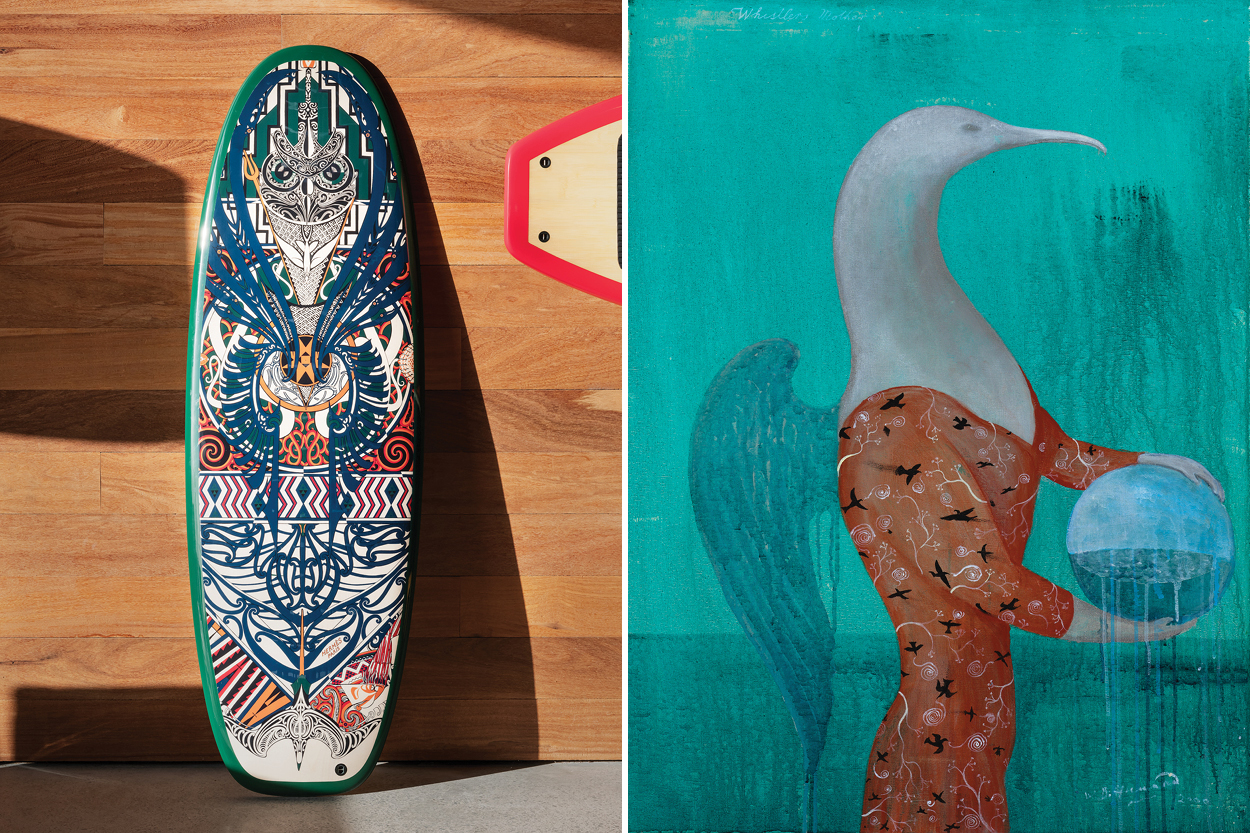 When Michael Parekōwhai exhibited, the couple brought home his bronze sculpture of a bull resting on a grand piano — and placed it in their landscaped property in Hawke's Bay, before their Herne Bay, Auckland, garden. Entitled 'A Peak in Darien', this particular Parekōwhai work could reach the highest sum a living New Zealand artist has fetched at auction. It's one of many records expected to be set at the sale.
"Adrian and Peter were extremely generous to a lot of institutions, but their interest didn't really lie with buildings, their interests really lay in supporting artists," says Melville. "For anybody who's collecting art and living with it in their home, the important thing, I think, is that it reflects our culture and Adrian and Peter were very interested in that."
From Frances Hodgkins' pioneering paintings to Paul Dibble's standout sculptures, together they searched for the best examples of established artists while supporting the next generation. Bill Hammond's 'Whistlers Mother' is from a critically-acclaimed series examining Aotearoa's environment and several works by Shane Cotton, including 'Tiki', explore cultural identity. Meanwhile, an Hermès surfboard decorated by UK-based Māori tattoo artist Te Rangitu Netan combines international luxury with the traditional art.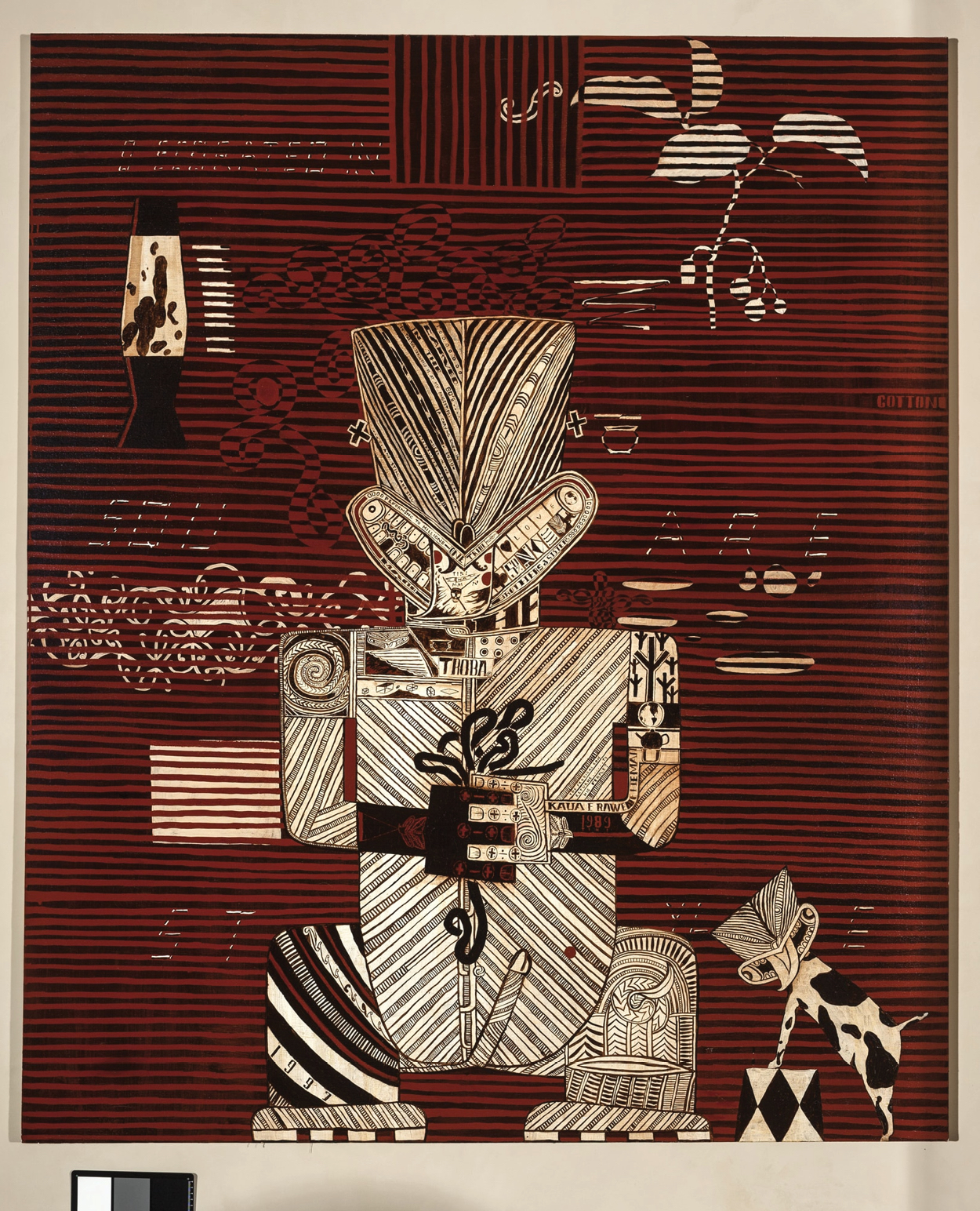 The expansive collection lived in harmony in the couple's homes — a testament to both Burr and Tatham's fine eye for style. As such, the auction will also include collectible furnishings and other interior ephemera. "They lived in a very elegant way," says Melville. "The art served to emphasise that."
While the couple travelled extensively, they stayed connected to their home country's art world. "They had every opportunity to collect art from anywhere, but they chose to live with New Zealand art and to take that culture with them wherever they went," says Melville. "That's one of the greatest contributions people can make by being involved with art."
The Collection of Adrian Burr and Peter Tatham will be sold across a two-day Art + Object auction on Saturday the 13th and Monday the 15th of November. The gallery is open for viewings from Wednesday the 10th of November.