From fashion to filmmaking, these inspiring and thought-provoking autobiographies will be a welcome addition to your reading list.
Barry Sonnenfeld, Call Your Mother: Memoirs of a Neurotic Filmmaker by Barry Sonnenfeld
Barry Sonnenfeld, the man behind such iconic films as The Addams family and Men In Black, pens the outrageous story of his life and successful career in laugh-out-loud fashion.
The Girl with Seven Names by Hyeonseo Lee and David John
Pulling back the curtain on one of the world's most secretive and ruthless dictatorships, this autobiography follows one woman's struggle to get her family out of North Korea.
The Chiffon Trenches, A Memoir by Andre Leon Talley
It might have set tongues wagging for its honesty, but at its core this book is about one man overcoming adversity to become one of the most respected and iconic voices in the global fashion industry.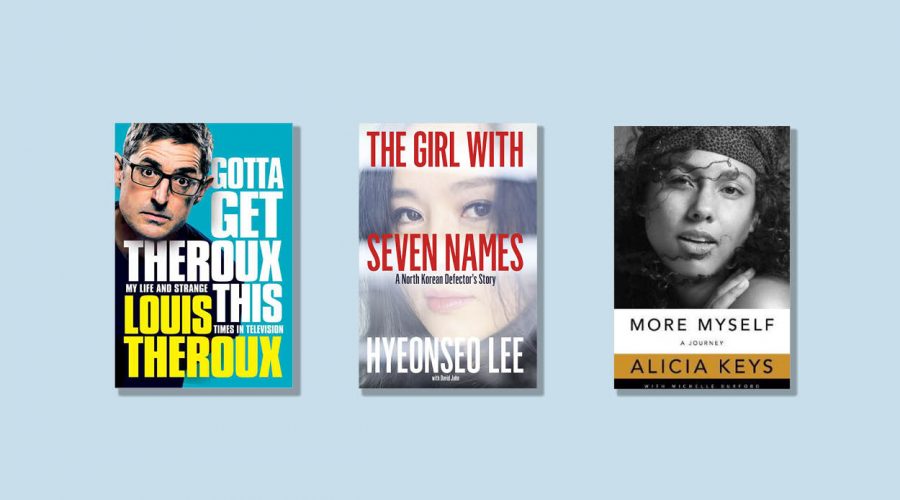 Gotta Get Theroux This by Louis Theroux
Offering compelling insight into the man who has spent his career highlighting other people's lives, this entertaining memoir delves into Louis Theroux's off-beat documentaries and life behind the scenes in a self-deprecating and hilarious way.
More Myself: A Journey by Alicia Keys
The celebrated musician shares her battle for self-worth in this book, described as part autobiography, part narrative documentary. Incorporating both a raw and honest account from Keys, one of the realest and most down-to-earth stars in the world, and vivid recollections from those who know her, More Myself is a book about discovering ones true identity and then being proud to show it to the world.
Remain In Love: Talking Heads, Tom Tom Club, Tina by Chris Frantz
Drummer Christ Frantz founded Talking Heads in 1975, and it became one of the most iconic bands of the 70s and 80s. Frantz writes about the beginning of the band in Remain In Love, with never-before-seen photos and revealing details about the inner workings of the band's dynamics.