The gilded works by Auckland-based artist Monique Lacey are a striking exercise in opposing notions — while their appearance is that of contorted metal and stone, they are crafted from cardboard. Here, Lacey delves into her process.
How did you get started with your practice?
My background is in interior design, but I started painting abstract artworks in 2009 after a friend suggested I take a class. For me, making has always been a happy place. I then decided to do a Masters at Whitecliffe, which was where I came to sculpture through a process of experimentation. I like the idea of transforming an ordinary, humble material into something else, and so eventually I landed on cardboard boxes.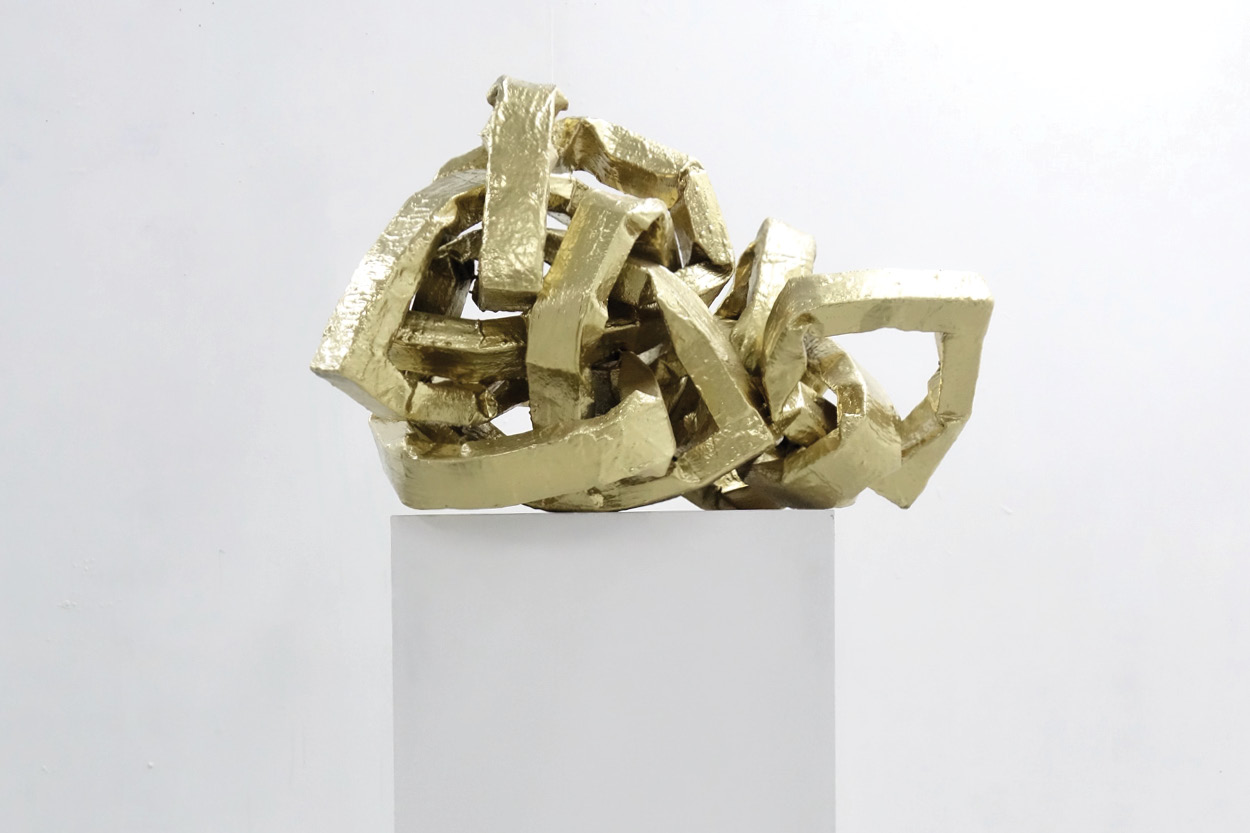 What do you like about working with cardboard?
As a sculptural material, it's very giving. My work utilises destructive gestures in order to create, and the process can be quite cathartic at times. I'll lean on them, sit on them or stand on them, whichever way works for that particular piece. It can be playful or aggressive — if you have a bad day, a good sucker-punch goes a long way. There is an element of control to it but the material will do what it wants to do. You can't overthink it, because then it becomes contrived.
Where do you garner inspiration for the titles of your works?
The titles of my pieces are very important to my work. My last show at Scott Lawrie Gallery [Lacey's representative gallery in New Zealand] was called Bipartiss Solucius, and it was inspired by political ongoings when I was in the States — especially when Trump was around. They're a little humorous as well. If you're trying to convey a message, sometimes humour goes further than a blunt instrument.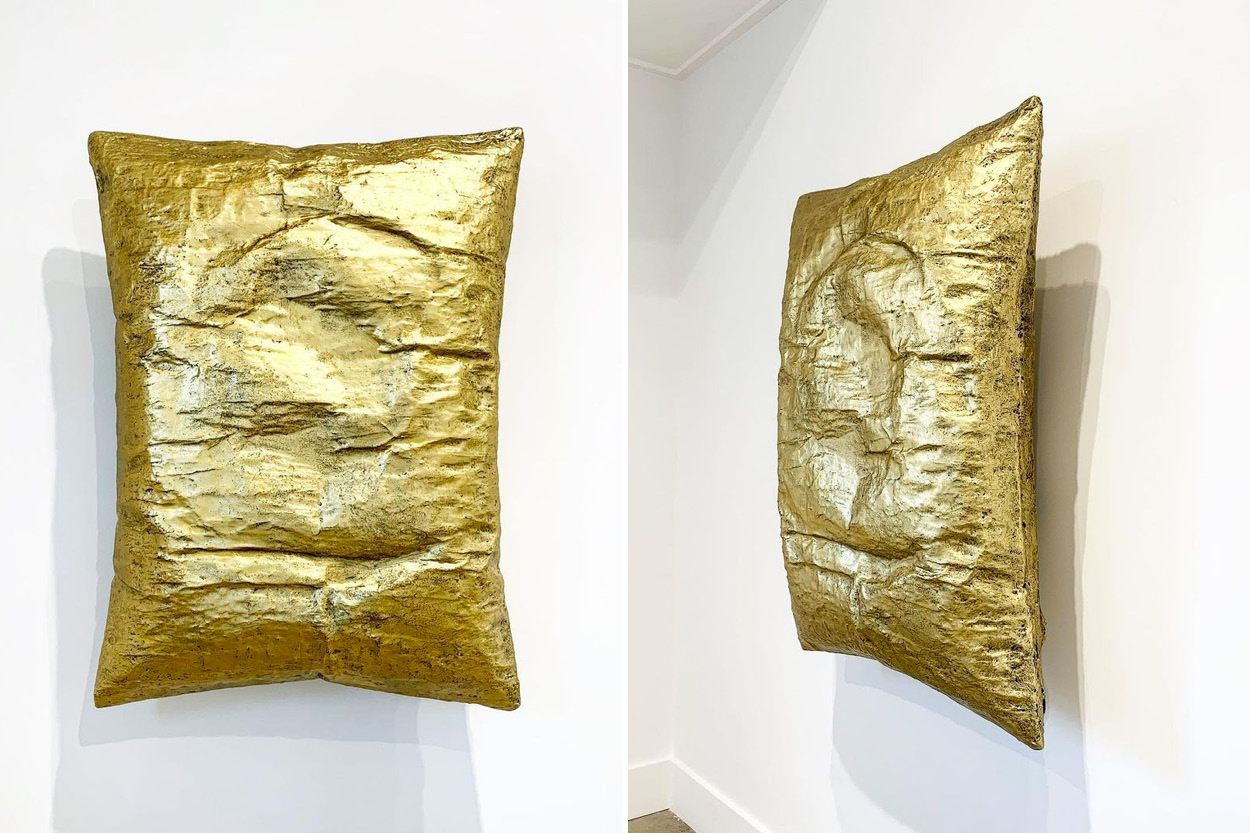 How do you decide on colours?
On many levels, my practice is quite reductive, I set tight parameters around my work. As I prioritise form, I find that colour can interfere. The metallics lend a nice juxtaposition to the work; the lowbrow cardboard against the gold, which is associated with value. I like to create an element of deceit in my work — in gold, at first it appears it could be a metallic object, whereas underneath it's just made of cardboard.