Danish design, renowned for its functionality, simplicity and timelessness, boasts an everlasting appeal that's often hard to come by in our trend-driven times. Its ingenuity has led to its prevalence — most have seen a Hans J.Wegner Wishbone chair parked up around a dining table, or a Jens Quistgaard pot atop the stove. But while most design-focused spaces boast a single Danish creation, it is rare for somewhere to showcase numerous pieces that can all be viewed and enjoyed simultaneously — until now. Kicking off this weekend, the Auckland Art Gallery is paying ode to such impeccable craftsmanship via an all-encompassing exhibition, and some of the pieces featured are giving us some serious design nostalgia.
Spanning two centuries, Denmark Design charts developments from the 19th century right up until modern-day, putting over 200 of the most iconic, original Danish household items on display. Take the Lego brick, for example, a beloved childhood essential that has weathered the fickle nature of toy trends for decades. Or the sleek Panton chair, a mainstay in the home's of the design cognoscenti ever since its inception almost 60 years ago. The designers and manufacturers themselves are just as vast and varied, with works and pieced featured from the likes of Royal Copenhagen, Nanna Ditzel, Henning Koppel, Hans Wegner, Finn Juhl, Arne Jacobsen, Verner Panton, and Komplot.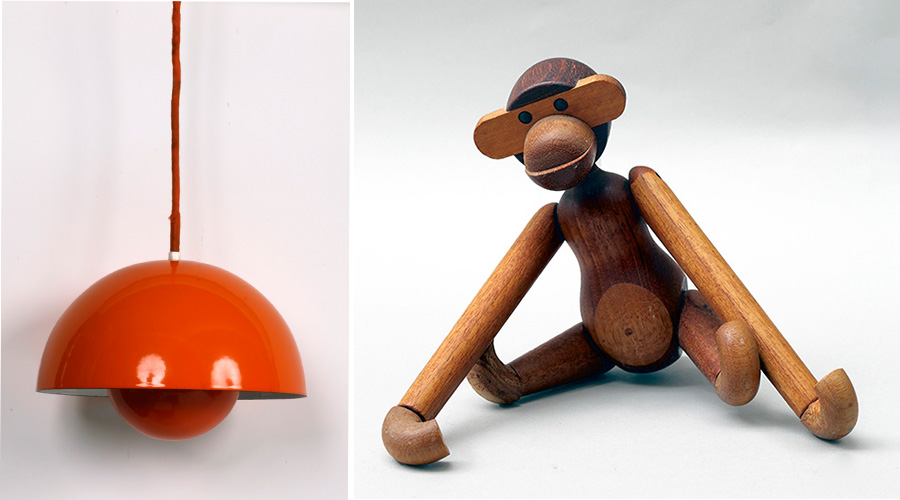 Presenting furniture, jewellery, home appliances, fabrics, ceramics and more from some of the country's most skilful designers and manufacturers, this exhibition serves to remind us why Danish design's incessant reign is for good reason. Inspirational and undeniably fascinating, this is one event seriously worth pencilling in the summer diary.
Denmark Design will be at the Auckland Art Gallery from 26th October- 2nd February 2020.
Auckland Art Gallery
Wellesley St East
Auckland CBD