Born in Sydney, Carol Crawford's interest in art and sculpture was piqued on frequent visits to galleries with her parents, "I was always a doodler and a maker of things," she says, "oh, and a chronic day-dreamer."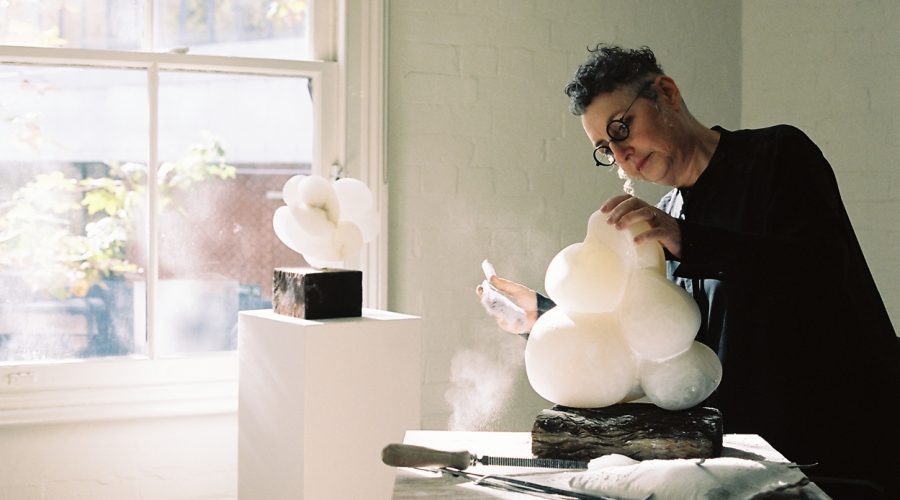 For anyone unfamiliar with Crawford's work, her sculptures have gained quite a following among fashion and design insiders. Featured in esteemed publications like Harper's Bazaar and Vogue for the unique shapes she creates out of stone, Crawford manages to take a solid material and transform it into curved, interlocking forms that would typically lend themselves to a more fluid medium.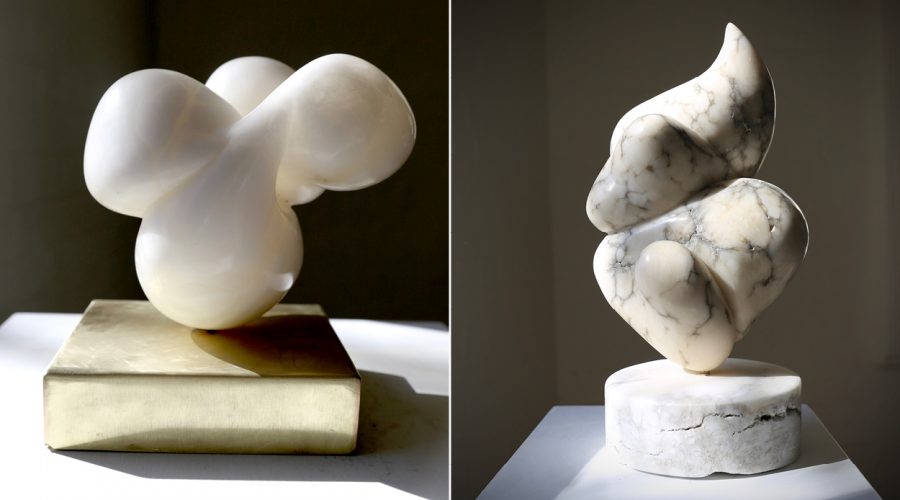 But for Crawford, the artistic process is less about forcing her stone to shed its straight lines and corners and yield to her tools, and more about working with its natural properties. She explains, "the sculptures evolve organically as a conversation between myself and the stone." Going on to say, "I feel I am merely the medium, and the result is what was always meant to be."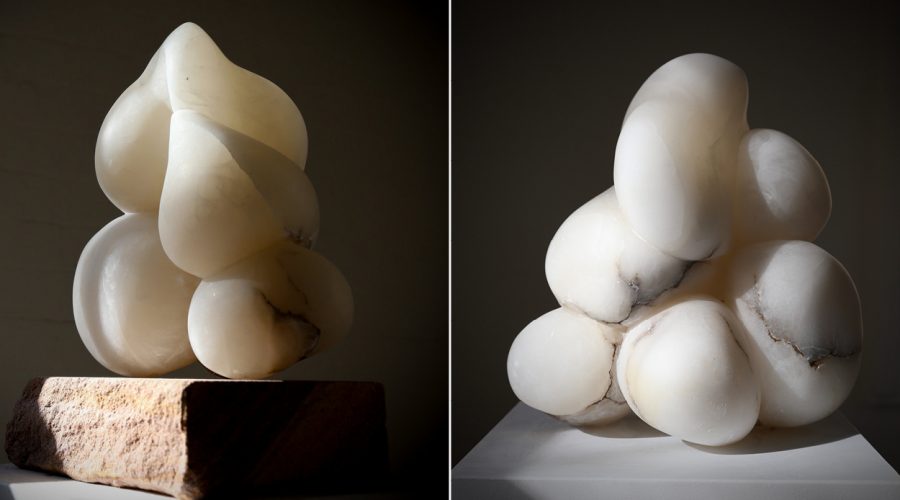 As a result, no two sculptures by Crawford are the same. And when you see them in a space, you feel the individual energy the artist has imbued in each — every one different but joined by the motif of rounded movement. Having just returned from a residency in Berlin and with a number of interesting projects on the horizon, Crawford is the creative we have our eyes on right now.