Comfort is key when working from home but there's no excuse for staying in your pyjamas when tracksuit pants offer elevated ease.
You might only be running from the home office to the coffee machine but these tracksuit styles allow you to squeeze in some downward dogs in between Zoom appointments. Should the camera scroll down at any stage expect clicks of approval from your co-workers.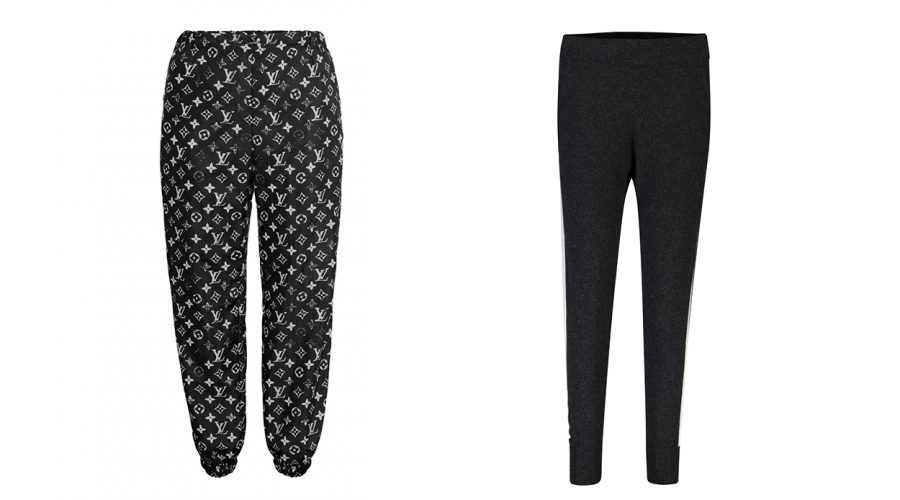 Logomania — Louis Vuitton Monogram Jogging pants
Embrace fashion's enduring love of monograms with these Louis Vuitton sweatpants. Luxury production values with street styling make this a serious style statement that does all of the work for you.
Fine Lines — Elle + Riley Kloss Cashmere pant
Three stripes is excessive, with leaders in comfort wear Elle + Riley understanding that a single stripe down the length of your sweatpants will lengthen your legs, even if they're about to spend the next few hours curled up on the sofa.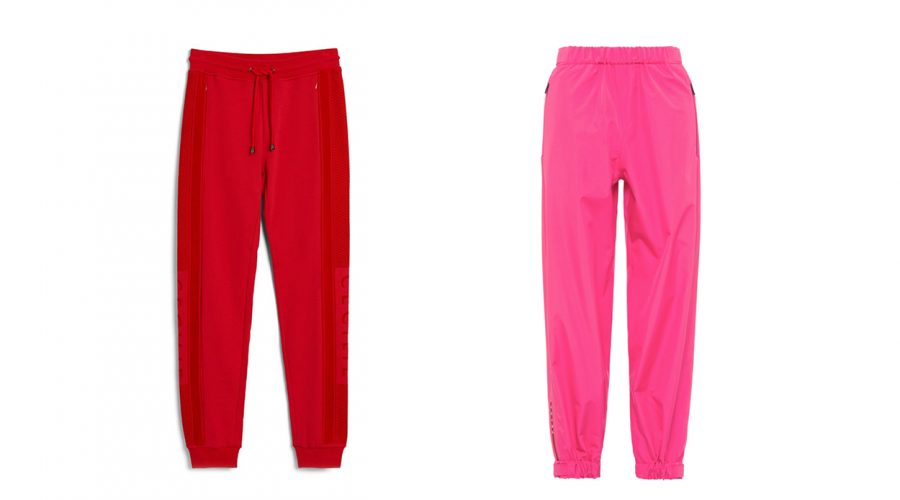 Energetic Lounging — Ramone Sweatpant, Cecilie Copenhagen
Any middle-aged man in a Ferrari knows the colour that makes you go faster, so accelerate your style in these Stop sign red joggers from Cecilie Copenhagen at Superette. The Danish staple by Cecilie Jørgensen knows how to add just enough on-trend action to elevate these basics with a logo flashy enough to justify your purchase.
Great Outdoors — Prada Bonded Nylon trousers
There's no need to keep your sweatpants indoors with Prada's pink LR-HX020 bonded nylon trousers made for attracting attention on your lunchtime walk. Wallflowers need not apply.
Image credit: Header Image: Mara Sommer