Don't let a soggy sock ruin your day. Finding the perfect winter shoe is
an essential pursuit, and whether you're after a versatile and tidy pair of sneakers or an all-weather boot, there's sure to be a style out there for you.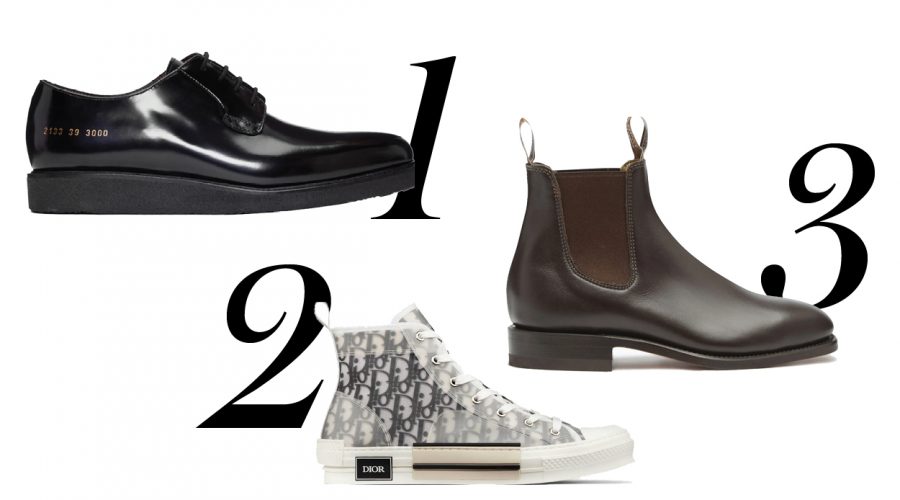 1. The Casual Lace-Up
Common Projects Derby Shine
An elevated step up from the sneaker, this style solves the inevitable 'smart-casual conundrum.
2. The High-top Sneaker
Dior B23 High-Top Sneaker
If logo-mania appeals but you just want to dip a toe in, so to speak, these Dior high-top sneakers are a good way to give the trend a try.
3. The Boot
R.M.Williams Classic Craftsman Boots
Perfect for inclement weather and suitable for almost any outfit, a good pair of boots will be with you through thick and thin.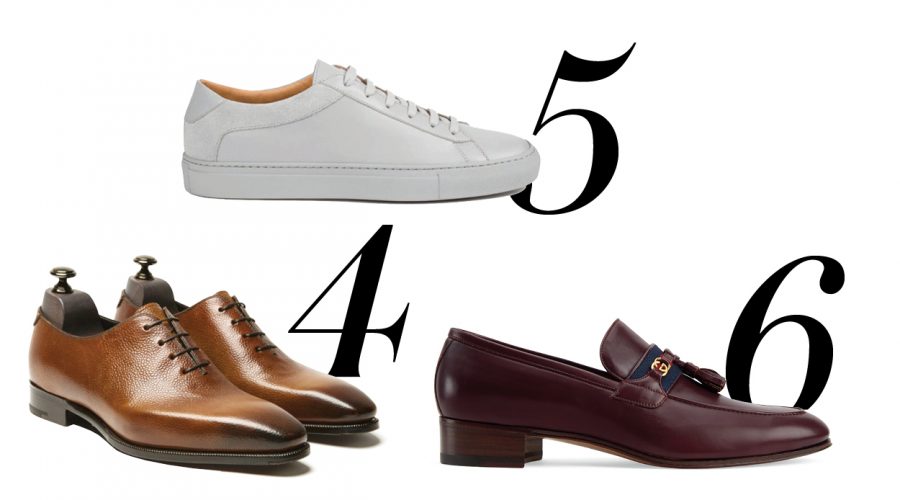 4. The Oxford
Dadelszen Alessia Lace Up Shoe
Upgrade your look with a pair of modern Oxfords. This season, textural brown is surpassing heavy black in a tonal takeover.
5. The Sneaker
Koio Capri Sneaker
With post-Covid wardrobes putting comfort as a priority,
a reliable sneaker will prove key for the new relaxed look.The Dress Shoe
6. The Loafer
Gucci Loafer
The ease of the loafer belies its sophisticated look. This is the ideal shoe
for a man who loves luxury but loathes the effort that comes with it.