Temperatures have taken a turn, which in the Denizen office, usually signals the beginning of a recurring conversation around where to find coats and jackets that will keep us warm without sacrificing style. This year, however, we haven't had to look far.
JH Down, the aptly timed collection of outerwear from the local fashion house Juliette Hogan, is equal parts warm and considered, and has been made in keeping with the kinds of elevated, timeless design this brand is known for.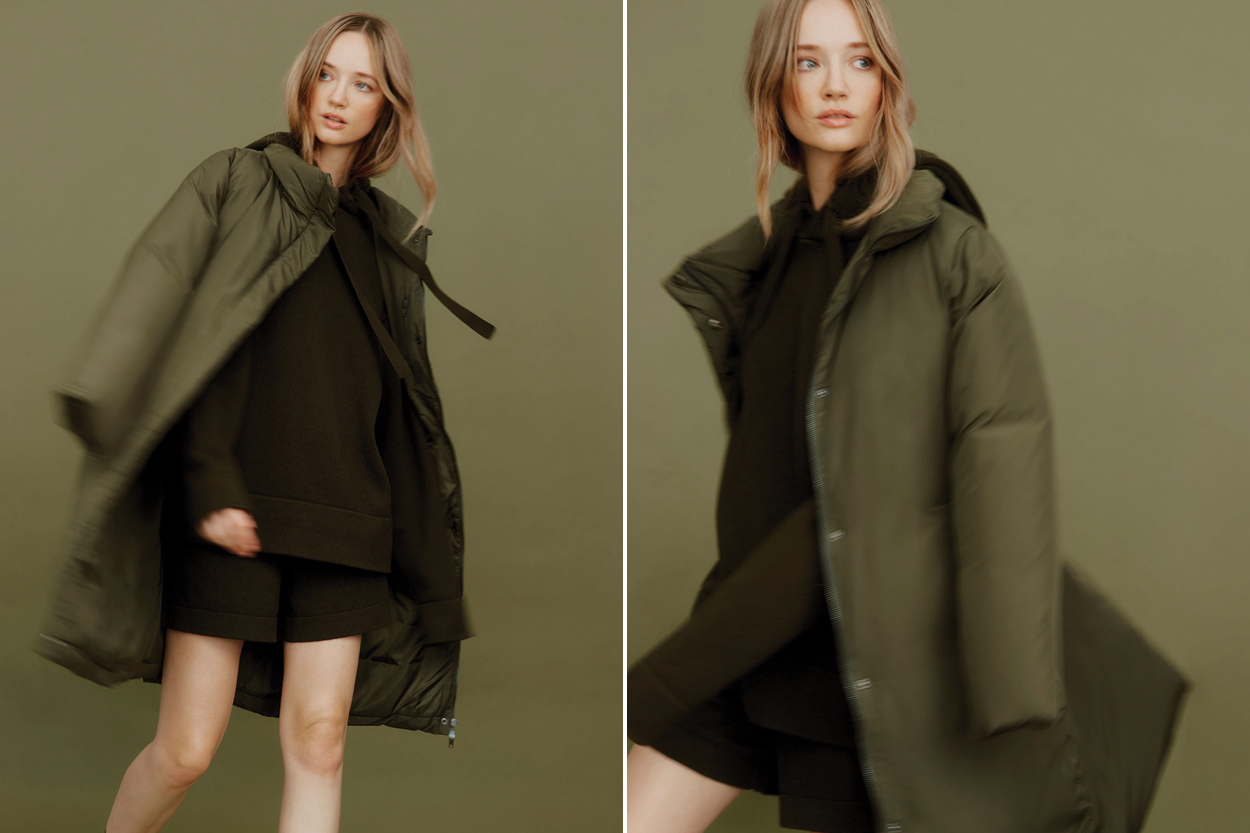 The collection is small but impactful, and comprises two styles of outerwear — a puffer jacket and a puffer coat — made from 100% recycled materials, including a recycled polyester outer (sturdy enough to withstand the elements) and a recycled duck down and feather inner. In a world plagued by textile waste, this sustainable twist is where the collection truly sets itself apart.
Alongside classic, monochromatic options, this year the puffer styles have also been rendered in a sleek, olive colourway that promises to add some tonal inspiration to your winter wardrobe. The shape of this outerwear is gorgeous, too. Gone is the Michelin man aesthetic of puffers past, replaced with a sleek and totally wearable structure that is both flattering and functional — where high collared necks are both of-the-moment and practical. Each style also boasts a double zip and button closure to provide warmth against the season's chilliest days.
Reimagining the puffers of old with an elevated twist, these new styles from JH Down really are the only outerwear you need this winter (and for seasons to come).