Few 20th century designers, if any, could lay more claim to influencing how women wear jewellery than Elsa Peretti. With her penchant for sculptural, sensual forms and against-the-grain sensibility, the Italian jewellery, accessories and homeware designer was hired by Tiffany & Co. in 1974.
She went on to become the house's leading jewellery designer, and since then has created more than 30 iconic jewellery and design collections for the brand, all of which are huge sellers.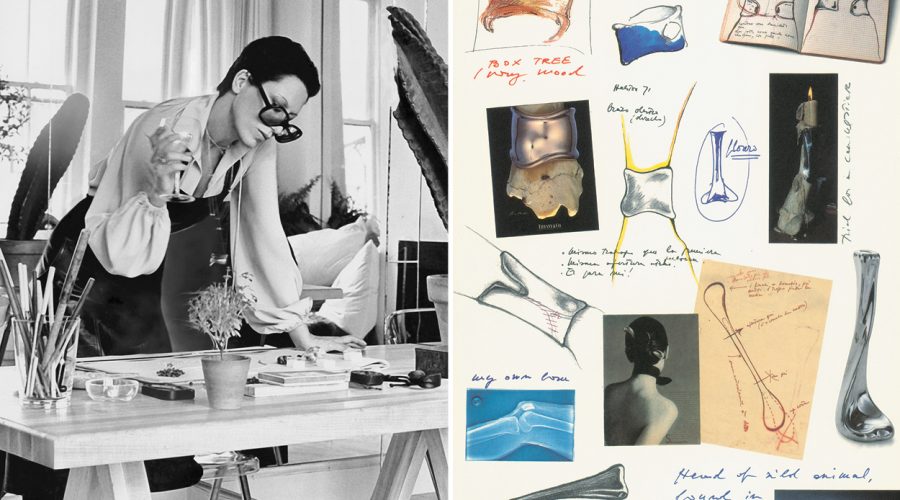 One of the most notable among Peretti's recognisable contemporary pieces is the Bone Cuff, which celebrates its 50th anniversary this year. Designed to draw attention to the elegance of a woman's wrist, the Bone Cuff's ergonomic design manages to be both powerful and feminine, encircling the wearer's wrist contours and nodules in an almost armour-like fashion while remaining elegant and lightweight.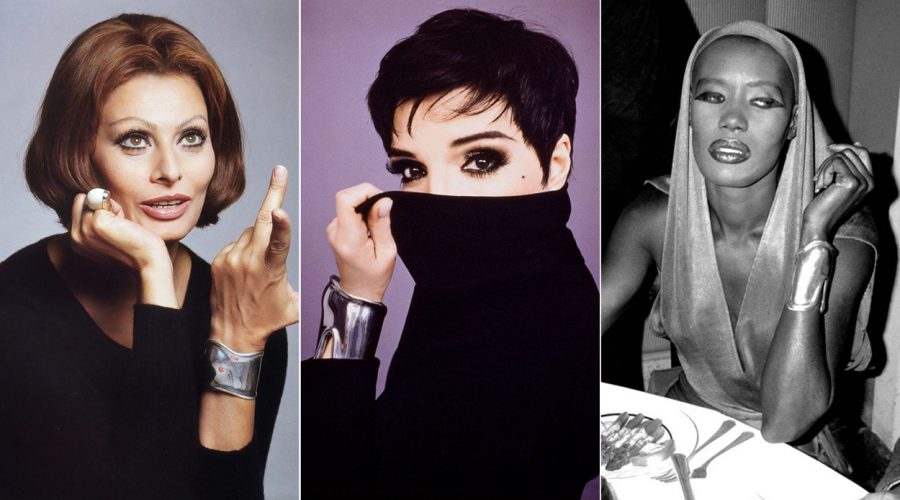 The cuff has been worn by a number of stylish, high-profile women, including Sofia Loren, Liza Minnelli, Grace Jones, Queen Araweelo and Margot Robbie, and was originally crafted from sterling silver which, at the time, was a material not often used for fine jewellery until Peretti revolutionised this viewpoint through her highly sought-after designs.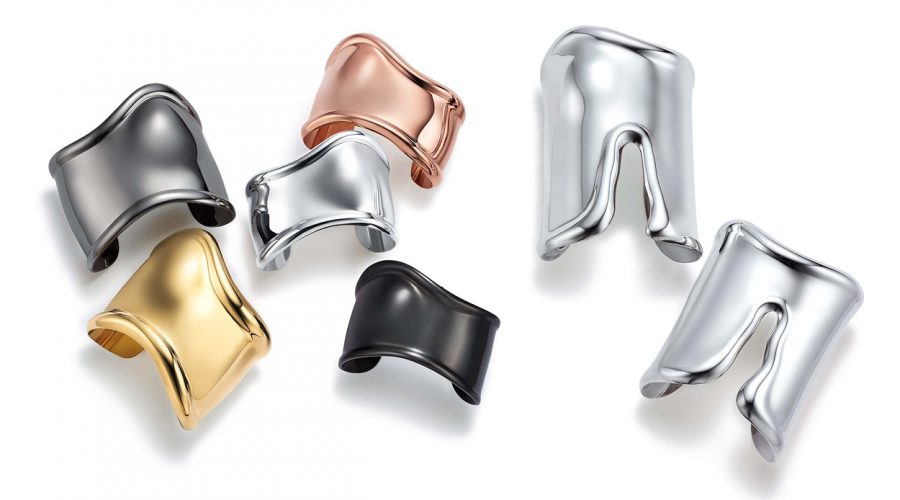 To celebrate the 50th anniversary of such an iconic piece, new renditions in red, blue and green hues have been created, complete with a special edition inscription. A nod to her love of nature and vibrant colours seen throughout her work, these shades are the ultimate covetable statements.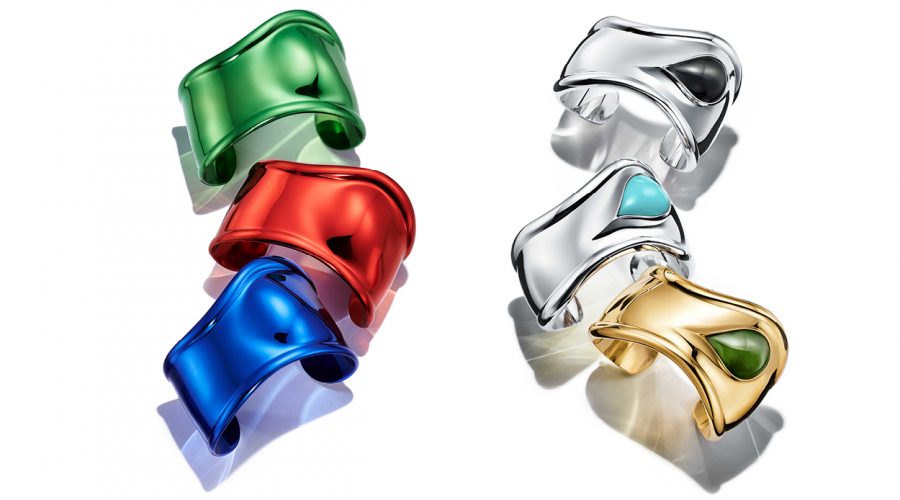 In addition to the new colours, the yellow and white gold pieces have been reimagined to feature black jade, green jade and turquoise hand carved stones. Seamlessly embedded in the cuffs, the precious stones seem to be emerging from inside a river of undulating metal.
Elsa Peretti is as fascinating as she is talented, having lead quite the storied life in New York among the likes of designer Halston and Andy Warhol in the Studio 54 days. She now lives in Spain, where she has been largely responsible for the restoration of the village of Sant Martí Vell.
While she might lead a quieter existence nowadays, her designs remain just as in-demand as ever — timeless expressions of the multi-faceted nature of femininity that never lose their appeal.