It's the Goldilocks time of year when it's not too warm and not too cold but finding something that's just right is an Everest-sized struggle. Make life easier by setting your default transeasonal setting to cashmere with pieces that offer immediate comfort as temperatures begin to drop and clouds gather.

Since Katie Holmes stepped out in a cashmere bra, the finest of fabrics have been infiltrating wardrobes in unexpected ways, taking cashmere well beyond the standard v-neck sweaters. Here are the key pieces from cashmere whisperers Elle + Riley that will stop you staring into the autumnal abyss of your wardrobe, wondering what to wear.

The Camisole
A cashmere bra is not for everyone but a camisole taps into the underwear as outerwear trend without worrying about the condition of your abs. The sleeveless design makes it perfect for layering beneath leather jackets, with the soft texture offering a creative contrast with tough outerwear.
The Polo Workhorse
Everyone needs that one piece that they can throw on and feel polished enough to face down judgmental baristas or the school run style police. A cashmere polo elevates simple denim to a suitable level of sophistication.
Don't let the New Zealand-designed light knit fool you, with cashmere offering greater insulation properties than wool.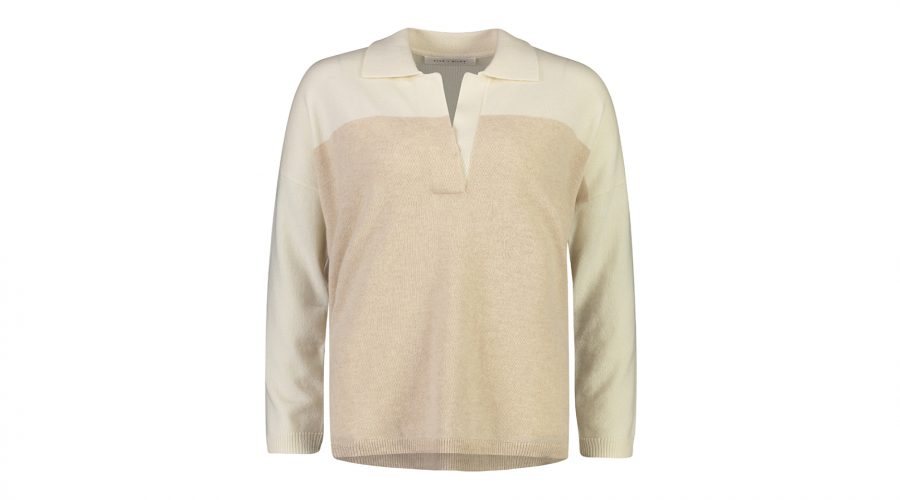 The Cardigan
Blame your childhood science teacher for spoiling the idea of cardigans but worn the right way, this button-up can turn up more than your body heat. In moderate temperatures the cardigan is optimal outerwear, offering a streamlined silhouette but come winter it serves double duty beneath structured jackets.
The Stylish Sweatpant
Thanks to cashmere the concept of a stylish sweatpant is no longer an oxymoron, with styles now worthy of gracing your designer sofa as you watch Netflix and actually chill on a Sunday.
Cashmere sweatpants are also perfect for travelling, looking so much better than the pyjamas provided at the pointy end of the plane. If you do spill some of your turmeric latte while relaxing remember that cashmere, like most of us, responds best to gentle hand-washing.