While getting ready for ski season, no doubt a flurry of planning has gone into perfecting one's ensemble for ample time spent speeding down the mountain. While considerations for the main event may be more practical than fashion-led, when it comes to après ski, a certain degree of polish will help you create a feeling of differentiation for evenings spent catching up with friends and family, and perhaps a spot of wining and dining.
Even if you're mostly rugged up in comfortable garb, a well-cut coat or jacket can instantly elevate your look, and that's where Dadelszen excels. For the cold season, we love the local luxury brand's outerwear in neutral colourways; less heavy than black, they have an inherent elegance that is both versatile and effortless.
Dadelszen's Copenhagen coat is unbelievably sumptuous; pure Loro Piana cashmere rendered in the warm, camel-hued Honey shade with a leather waist belt and relaxed fit. Wear open and loose or belted with the snapdomes closed and collar up against a stiff breeze. Generously-sized pockets are ideal for enveloping both hands in their soft interior.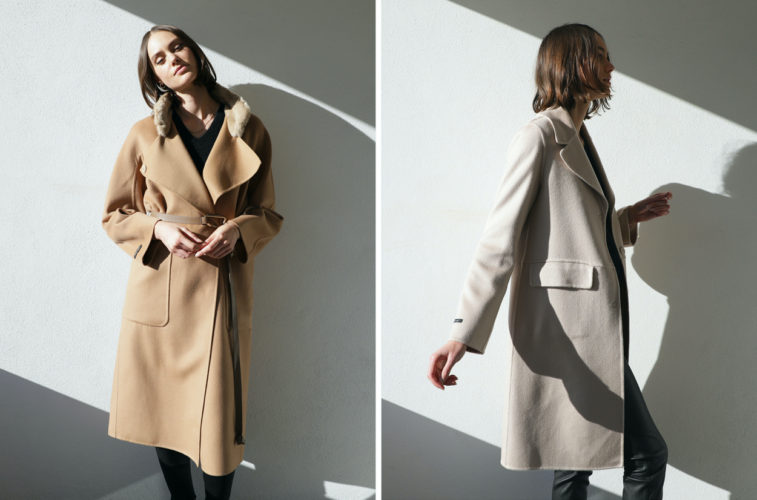 With a cropped silhouette that oozes textural cool, the Roosevelt jacket is reversible and can be worn with the oh-so-soft shearling side facing outwards, or the equally velvety, smooth finish turned out, depending on what look you are after. Imparting an injection of je ne sais quoi into both daytime and after dark ensembles, the Roosevelt manages to make a statement even in Beige.
For an all-occasion staple, the Pernille coat in the light Beige tone will pay dividends. With a minimalist, elongated silhouette, military pockets and a notch collar, as with all of Dadelszen's pieces its fabrication, craftsmanship and cut is exquisite.
So, should you be looking to update your outerwear collection, we suggest you make your way to Dadelszen for some of the season's most beautiful pieces that will keep you both feeling snug and looking stylish.