Designing breathtaking jewellery for over 30 years and with an eponymous brand that is one of the go-tos in Auckland for high-end finery, Brent Sutcliffe is an expert in the art of adornment. Often asked to create special, one-off pieces for his Sutcliffe Jewellery clients, here he tells us everything we need to know about the bespoke process (including some of the most extravagant custom pieces he's ever created).
How many customers do you have who want bespoke pieces made? Customers wanting bespoke pieces would comprise about 70 percent of our overall client base.
What are the kinds of bespoke requests you get asked for the most? Are there any trends you're noticing? Most of the bespoke requests we get are for rings — New Zealanders love rings. Probably more engagement rings than anything else. Large elaborate dress rings I think people prefer to see up close in real life rather than deciding to buy from a 2D design. Although there a few that do and are blown away by how much more beautiful the real thing is compared to the painting we do for them when we finalise the design. In terms of trends, we are seeing a lot of rose gold, platinum and engagement ring upgrades to include much larger diamonds.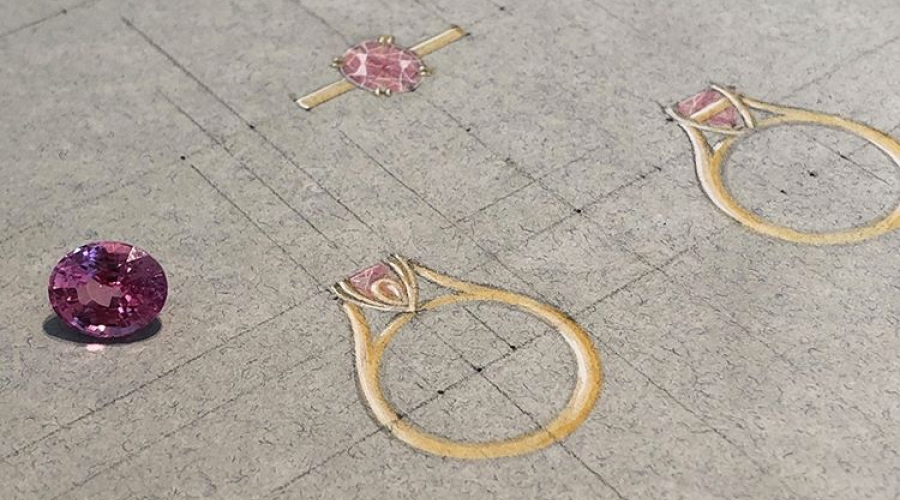 What is the process of designing a custom piece? Is it better for clients to come with an idea of exactly what they want? Or is it easier when the starting point is more conceptual? If we are starting from scratch is always good for the client to know what they like…or don't like. We need some kind of brief in order to make something the customer loves. But just a concept is fine and we will ask questions and have them try on what we carry in store to get a more specific idea of the direction.
How much creative input do you have in the process? We get as much information as possible from the clients and then we present some concept designs which get refined a number of times before the final options are presented. Sometimes a concept design is all it takes and sometimes we need to tweak the final design, it all comes down to the interpretation of the brief. In some instances, it takes a little bit more consultation, but it's really important that we get it right so that the customer loves their final piece.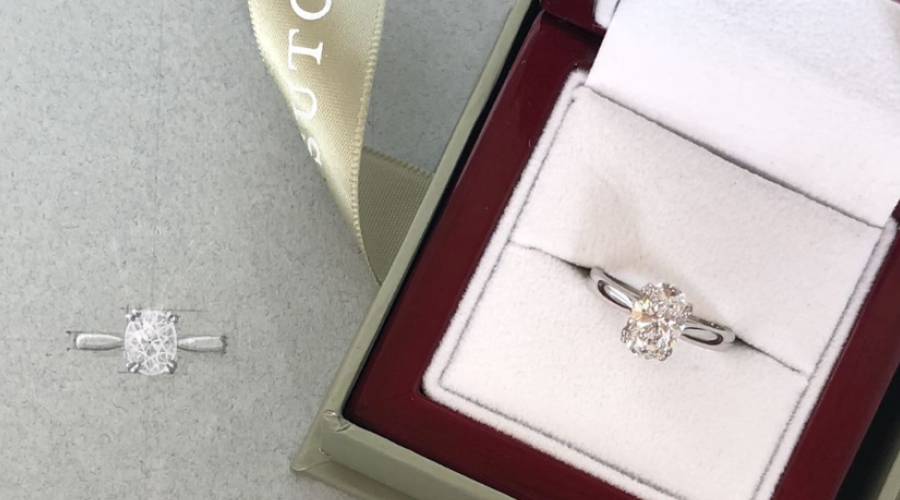 Have you ever had any bespoke requests that you've had to say no to? Only requests for certain things that will mean the ring will break or only last a year or two. I've spent 30 years making jewellery so I've seen what does and doesn't work, and I don't want to design or make something that I know will only lead to disappointment.
What is the most extravagant/spectacular/impressive custom piece you've ever made for a client? There have been a few that have been simply amazing to make, but the most recent was a bespoke Egg Pendant that had diamonds and black enamel on the outside and opened up to show a flower inside with an entremblent (moving or trembling) butterfly. It was one of the most difficult and time-consuming pieces I've ever had to make but the finished piece was… let's just say I didn't want to give it to the customer, I wanted to keep it!
What happens if the client receives their piece and doesn't like it? Then we do what we have to, to put it right.
What kinds of pieces would you recommend going bespoke for? Anything can be bespoke, but the simpler pieces are easier for people to imagine finished. There has to be a certain amount of trust that we will deliver an amazing final piece.
What advice would you give people thinking of having a special piece made? If you're thinking of getting a bespoke piece made, try to do as much homework as you can, and be clear about what you like. It means we can design a piece that's perfectly suited to you and can refine the design a lot faster. And be brave!