Why Brands Should Work With us
As a trusted resource of the style-savvy, Denizen's multimedia platform offers advertisers unique and innovative opportunities for content integration enabling brands to connect with Denizen's influential audience on multiple levels.
Since 2010, Denizen has attracted a sophisticated and influential following that rely upon its unrivalled coverage of everything from food to fashion, travel to interiors, wellbeing to art, cementing Denizen's position as the most influential luxury lifestyle media platform in New Zealand.
Denizen's readers are talented and discerning consumers with tremendous appetites for the new and the noteworthy. Whether eating out regularly, renovating their own homes, or embarking upon international travel, Denizen's audience are lifestyle aficionados that are extremely passionate about a life well lived.
Whether searching for a new sofa, looking for a place to dine or investing in the art market, they look to Denizen as the authority to recommend products and services with both style and substance.
A SNAPSHOT OF THE DENIZEN READER
43%     Male
57%     Female
88%     Aged between 25 and 64
70%     Hold professional careers:
            (Architecture, Design, Legal, Finance, Medical, Advertising, Marketing etc.)
69%     Own their own homes
81%     Travel internationally once per year
76%     Dine out at least once per week
---
DENIZEN MAGAZINE
A luxury lifestyle magazine targeted at the affluent New Zealander. Published four times a year in March, June, September and November, Denizen magazine provides its loyal readers with an in-depth insight into a broad range of subject matter including gastronomy, wellbeing, travel, culture, fashion and etiquette advice.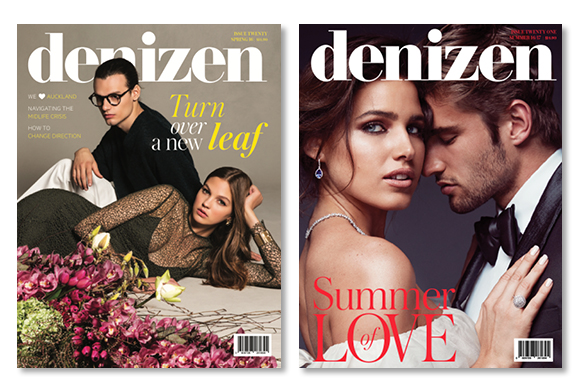 ---
DENIZEN MODERN LIVING MAGAZINE
Published annually in July, Denizen Modern Living delivers unparalleled, in depth and knowledgeable insight into the world of architecture and interior design.
Each annual edition will provide inspiration via an extensive roll call of impressive local and international homes, restaurants, hotels, cafes and bars, delivering easily translatable and tangible design ideas, along with information on how and where to source each look locally.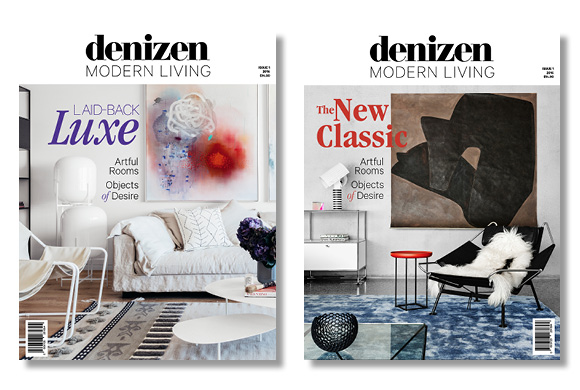 Annual Issue
Distributed: 7 July
Booking Deadline: 9 June
Material Deadline: 16 June
---
MAGAZINE DISTRIBUTION – ALL DENIZEN TITLES
Controlled Circulation – Posted directly to a database of affluent New Zealanders; Denizen has a unique database of dedicated affluent readers whom have been identified as cultural tastemakers. Consisting of a culmination of information provided from various luxury brands, merged with our already strong online member database, recipients of Denizen magazine represent New Zealand's cultural and social elite.
Retail Distribution – Copies distributed to bookstores, supermarkets and newsagents in targeted high socio-economic areas.
Additional Distribution – Copies distributed to Sofitel and SkyCity Grand hotel rooms, cafes, hair salons, spas and Air New Zealand Koru Club, Emirates and Qantas Club Lounges.
For all advertising enquiries, both online and print, please contact us:
contact@thedenizen.co.nz
09 302 7707