We've all been there. Staring down at a rusty, gunky, blunt razor thinking 'didn't I just buy this?' It's inevitable that over time the build-up of residue, hair and shaving creams on our razors will begin to occur, so when we got news of a genius device claiming to be the answer to all our blunt blade woes, we were pretty happy. Let us introduce you to the RazorPit Slide.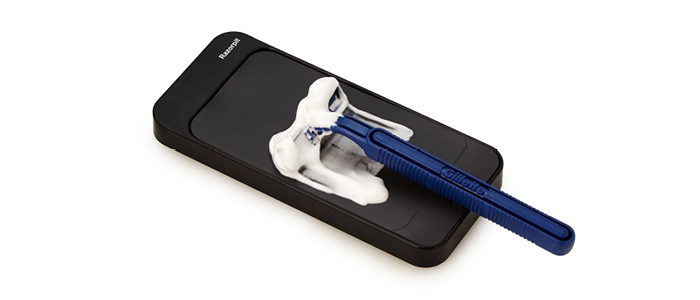 Similar in aesthetics to an iPhone 5, only much more advanced in its capabilities, it's made with unique materials that offer high levels of friction. To ensure sharpened blades for longer (giving you up to 150 uses to be exact), apply a shaving product such as foam onto the surface and glide the razor blade over it firmly in the opposite direction of a normal shave about three or four times. Rinse with water and leave to dry with the blade facing upwards, et voila — sharp, clean and ready for you to use.
This wonderful solution works with all major brands of razors.