Hard-hitting and often merciless, these retreats aren't for those in search of a simple pamper session, but they are promising life-changing results — and we're inclined to believe them.
For a spiritual awakening… Mii Amo Spa, Arizona

Intensity level: Medium
Minimum stay: Three nights
Facilities: Crystal grotto, indoor and outdoor pools, library, fitness centre, retail boutique, Mii Amo café and juice bar.
Recommended programme: The Seven-Night Journey allows guests to experience the magic of Mii Amo fully.
Rules to follow: None
Tucked into the red rocks of Sedona's Boynton Canyon, Mii Amo Spa boasts a feature that few resorts can lay claim to: it sits in the middle of a vortex site, a space where the Earth's energy is so powerful that it's said to be conducive to spiritual healing. It's fitting for the location then, that the three programmes offered at the terracotta-hued, 16-casitas property — found on the grounds of its much larger, mother resort Enchantment — have become renowned for improving the spiritual, emotional and physical wellbeing of guests.
Each of the journeys, either a three, four or seven-night all-inclusive stay, are differentiated only by duration. New Age healing and Native American tradition are the dogmas of wellness, but there are no strict regimes, and instead, guests are encouraged to piece together their own agendas via the vast and varied array of treatments, activities and dining options. Such treatments range from the 'out-there' to the traditional, seeing guests just as likely to partake in vortex lectures, energy clearing, aura reading and astrology charting as they are cooking demonstrations, mountain biking, or massages. As far as nutrition is concerned, when guests aren't cooking the food they are selecting from an ever-changing menu of delectably healthy choices, all crafted with fresh produce picked daily from the on-site organic garden.
With crystal grottos and chanting classes, Mii Amo may seem a bit zany to some — but for those seeking a certain equilibrium, it might be just the answer.
For A Gut Health Overhaul … Lanserhof Lans, Lans, Austria

Intensity level: High
Minimum stay: Seven nights
Facilities: A bathhouse, cryotherapy chamber, indoor and outdoor salt water pools, steam room.
Recommended programme: The LANS Med Basic programme, for 14-days.
Rules to follow: Diet plans are mandatory.
With its towering, contemporary edifice boasting floor-to-ceiling windows designed to deliver a ringside view of the surrounding snow-crowned mountains, Lanserhof has all the markings of a luxury escape. But there's far more to the retreat than just prime location and captivating architecture — a blissful spa resort it is not. Its entire system is based on the theories of Austrian Physician and Founder Dr. Franz Xaver Mayr, who, in the early 1900s, revolutionised the wellness industry by concluding that the most important route to good health lies in the gut. As such, Lanserhof Lans offers intense programmes geared towards detoxification and gut wellness.
Fasting regimens are a key component and usually involve some variation of the Mayr diet. Plates, exquisite in taste but small in size, are eaten in silence and under heavy monitoring, where guests are encouraged to chew each salubrious mouthful of food between 25 and 30 times before swallowing, to aid digestion. The treatments and therapies can be equally as merciless: there's no stone left unturned, and no bodily function that can't be investigated and treated. The à la carte menu of treatments offers colonoscopies, genetic tests and food-intolerance programmes, while futuristic spa treatments can see guests subjected to the likes of detox-cupping, ionic foot baths, Kneipp water therapy or cryotherapy. If clients can find time out of their hectic schedules, they are encouraged to dabble in the activities on offer, from Nordic walking and mountain biking to concerts and mindfulness lectures.
Lanserhof put simply, is harsh. And yet, most would agree that fasting regimes and invasive body treatments are a small price to pay for the impressive regenerative results.
For a mind and body reboot…Vana, India

Intensity level: Low
Minimum stay: Five nights
Facilities: An Ayurveda Centre, Tibetan Healing Centre, Wellness Centre, gym, indoor and outdoor pool, spa, private Watsu pool, two tennis courts, yoga studios.
Recommended programme: Panchakarma, a variation of the lifestyle retreat, is Vana's signature detox program and lasts 14 or 21 days.
Rules to follow: Phones and laptops are banned from shared and outdoor spaces, social media is forbidden completely.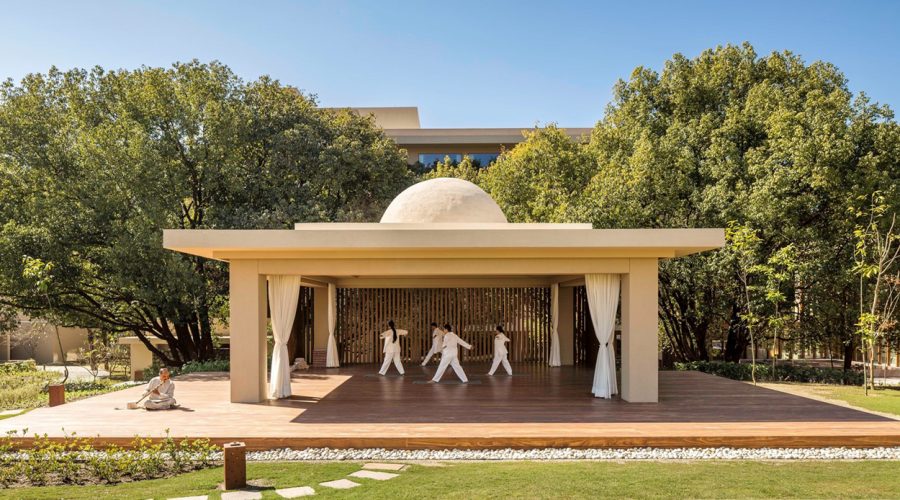 Just a short drive away from Dehradun, the capital of India's northern state of Uttarakhand, sits Vana, a five-star Ashram shrouded in clusters of flourishing Sal forest. Ayurveda resides at the heart of the operation, and so each of the retreats — whether Ashram, Wellness or Lifestyle — begin with a wellness consultation where a visitor's doshas (energies) are determined and plans of action are prescribed. No two programs are the same; instead, guests are allocated a tailored itinerary of traditional Tibetan and Indian treatments — of which the retreat has over 50 — alongside activities and classes to attend. A team of specialists are on hand at all times, including Ayurvedic doctors, nutritionists, an Ayurvedic chef, fitness experts, Tibetan healers, acupuncturists and an array of other knowledgeable folk that host classes on everything from Ai Chi therapy to cooking.
Draconian diet plans are forgone in favour of plentiful buffet lunches and à la carte dinners, with wine, coffee and dessert available for those who wish to indulge a little. Abstinence here is optional, but not necessary. The prescribed cuisine is expectedly nutritious, so don't be deceived into thinking you're going to leave the table ravenous and underwhelmed.
Vana is gentle compared to some of its contemporaries, ensuring the road to wellness is a smooth one, and yet still remains staggeringly effective for those stuck in a state of inertia. Even the Dalai Lama himself is said to be a fan, a true testament to Vana's worth.
For Improving Fitness… The Ranch Malibu, Malibu, California

Intensity level: High
Minimum stay: Seven nights
Facilities: Pool, Buddha Barn yoga, Meditation Room, Massage 'Village', infrared sauna, cryotherapy chamber, cold plunge pool.
Recommended programme: Seven-day Signature Stay.
Rules to follow: A vegetarian diet and abstinence from alcohol, caffeine, processed sugars, sugar and artificial sweeteners, dairy, soy and gluten.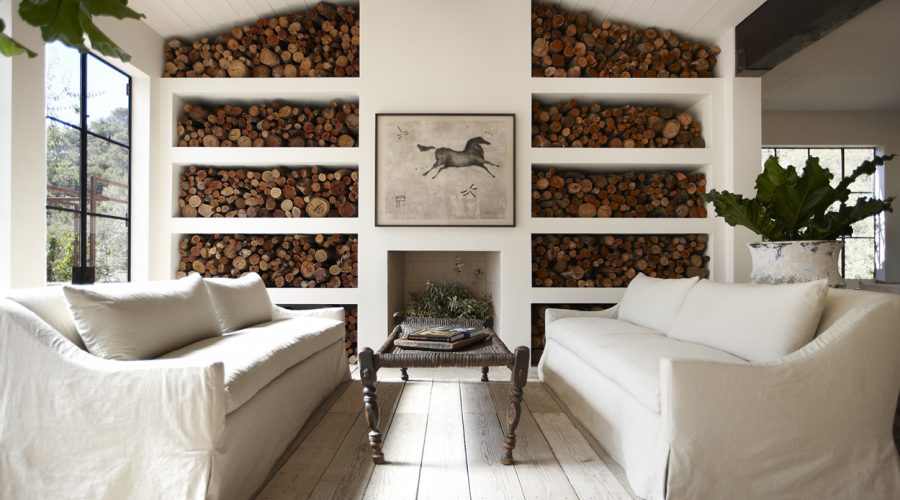 The Ranch experience kicks off before guests step foot on its Malibu grounds — with the delivery of the '30-Day Pre-Arrival Package.' Not only does this advise guests to prepare for their retreats via daily hikes and yoga, as well as the removal of caffeine, sugar, alcohol and meat from their diets, but it also serves as a foreboding example of what's to come.
The seven-day signature Malibu programme is an intimate affair, limited to just 18 guests per week, who each stay in their own cosy, traditional cottage.
The programme is the same for each person, and, upon the initial weigh-in, every day follows a similar format. Guests are woken by the chiming of the gong at 5:30am and encouraged to partake in a morning stretch session before breakfast, which comprises a few mouthfuls of granola, fruit and homemade almond milk. After which the daily schedule kicks off, packing in eight hours of strenuous exercise. Long hikes through the grassy swales and wildflower-studded hillsides of the Santa Monica Mountains are topped off with afternoon core workouts, weight sessions, toning and yoga. When the trip comes to a close, nearly all guests come to the realisation that they will be taking something home with them. Blisters and sore muscles, yes. Growling stomachs, definitely. Most will show noticeable weight loss and undeniably more-toned bodies. But above all, they'll be taking home a fresh state of mind, one that's calmer, more relaxed and unbothered by the smaller gripes of life.

For Easing the signs of ageing… Clinique La Prairie, Clarens, Switzerland

Intensity level: Medium
Minimum stay: Three nights
Facilities: 12 treatment rooms, 20 post-operating rooms, 6 recovery suites, indoor pool, sauna room, private spa, fitness centre, cryotherapy chamber, wellness suite relaxation lounge, hammam.
Recommended programme: Signature revitalisation programme.
Rules to follow: None.
At the Clinique La Prairie, a resort-cum-medical clinic overlooking the sparkling waters of Lake Geneva in the Swiss town of Montreux, it's not uncommon to arrive appearing past one's prime and depart looking young and ravishing. The array of programmes, while each designed with a specific goal in mind (like weight loss or better sleep), all have one underlying intention: to arrest ageing. It is a place where opting for a triple bypass or an MRI scan is just as likely as indulging in dental implants or a breast augmentation, and it often sees white-coated specialists carting guests in and out of operating theatres at their leisure.
The treatment menu provides a pick and mix of innovations from the traditional — facials and Thai massage — to the avant-garde, like hydrafacials, CoolSculpting and cryotherapy. The cuisine on offer is delectably healthy — Michelin-star worthy plates of pastas, curries and sushi — and the interior is lavish, all marble bathrooms and gleaming white and gold colour palettes.
But what really sets Clinique La Prairie apart is its infamous CLP therapy, a revitalisation formula developed by legendary Swiss doctor and Clinique La Prairie Founder Paul Niehans. The CLP formula (once administered by injection but now given to guests via digestible tablet) contains a very unlikely elixir of youth: cells, taken from the livers of lamb foetuses. The idea is that the foetuses harbour regenerative properties that, when administered to an adult (the treatment is only available to those aged 40+) can reactivate dormant human cells, and encourage them to behave like younger ones.
It's an unconventional journey to the fountain of youth, admittedly, but one that has celebrities and high-flying aesthetes heading to Clinique La Prairie in spades every year.