The importance of a good quality, nighttime beauty regimen is not lost on us. Nor is it lost on the skincare aficionados over at Sothys. Once again catering to our unrelenting desire for beautified skin, the face-saviours have developed their Noctuelle Regenerative Night programme, a combination of cosmetics set to improve the quality of skin while you snooze.
With a helping hand for every step of the way, the innovative programme covers everything from the pre-slumber night cream — enriched with anti-ageing Vitamin C and nasturtium extracts — to a limited edition relaxing pillow mist, created with soothing mandarin essential oils for optimum shut-eye success.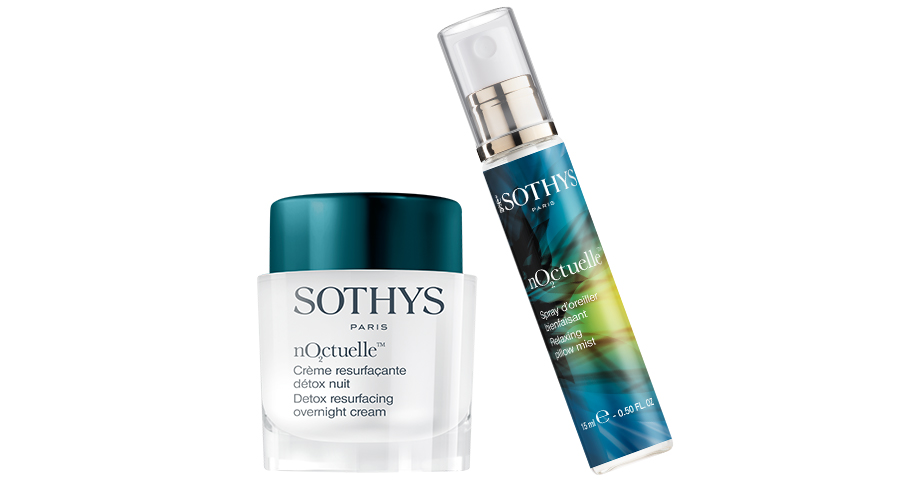 Created to replace the standard night cream once or twice a week is the revolutionary Chrono-destressing sleep mask, an indulgent and pampering step for longer, more considered night routines. With a formula that combines cellular activity-stimulating Chaste tree extracts, Vitamin C, and cell restoring Lindera extract, the nourishing night mask leaves skin extra replenished, visibly smoother and supremely rested come morning.
Every now and then we all fall prey to neglecting our skincare routine, whether that's skimping the crucial steps to hop into bed quicker, or forgoing the whole process for a quick and easy make-up wipe, but with this innovative night programme, we are newly committed to a bit of pre-sleep pampering.
Find a local stockist here.