As with every new season, summer brings with it a trove of reasons why you should be protecting and styling your mane. In order to keep your lid looking tip-top, it's important to guard it against the elements — and the sunnier season can wreak just as much (if not more) havoc on those tresses as the chillier months can. So here's the lowdown on how to treat your hair right at this time of the year, and then how to style it, too. (You can thank us later.)
Repair and protect:
To combat summer's drying effects, it's important to replenish your hair's moisture with a quality conditioning treatment. For hair that is extra damaged and drier than the Atacama Desert, we recommend opting for a multi-step treatment like Olaplex's 3-4-5 regime.
While all Olaplex products have been hailed as the hero of haircare, thanks to their ultra-repairing, hydrating results, it's the No. 3 Hair Perfector, No. 4 Bond Maintenance Shampoo and No. 5 Maintenance Conditioner products used in quick succession that really hit the nail on the head. For a hydrating hair overhaul, simply apply a generous amount of No.3 to towel-dried hair and leave on for a minimum of 10 minutes, before rinsing thoroughly and finishing off with the shampoo and conditioner as normal. (Tip: While it directs you to leave on for at least 10 minutes, we recommend sleeping in the No.3 formula overnight to truly kickstart some groundbreaking results.)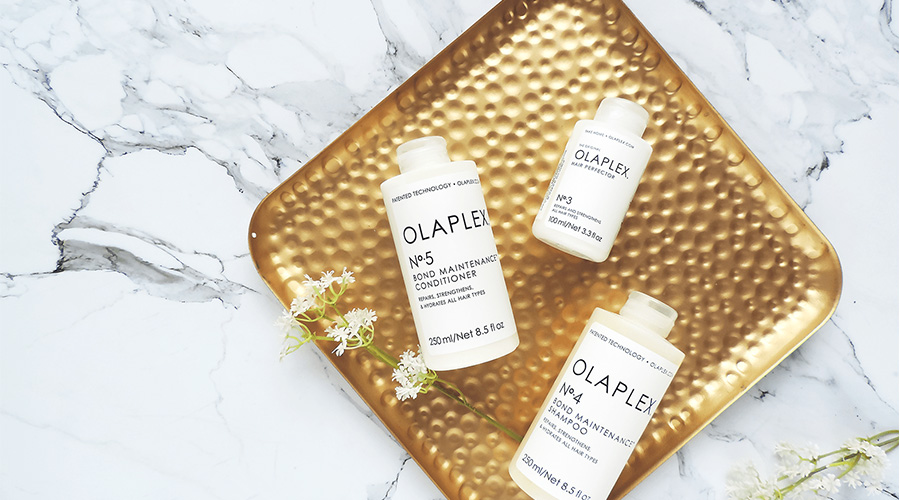 Styling:
We're quite sure that you know this already, but we really suggest trying to avoid the heating tools where possible — your hair is already parched and added heat won't be doing it any favours. But, if you really can't stay away from the styling wonders, try to opt for a set of straighteners that allow for easy temperature change, like Cloud Nine's Original Iron, and use on a cooler setting. Skipping the straighteners is far easier than you'd imagine, however, if you remember that texture can be achieved in other ways.
For a summer-ready loose, beachy wave, try roughly drying your hair before plaiting it into one braid. (Two braids if you're after a more defined look.) Once dry, take out the braids and run your hands through the hair to loosen, before topping off your top with a spritz of texture spray. (Evo's Salty Dog salt spray is our favourite.) In fact, Evo is a bit of a miracle worker when it comes to texturising. When going straightener-tee-total, we can't get enough of the Haze styling powder and the Water Killer dry shampoo for that extra boost of volume. The brand still remains a bit of an insider secret, but if you really want to get your hands on the stuff Evo products can be found at leading hairdressers, like M11 Studio.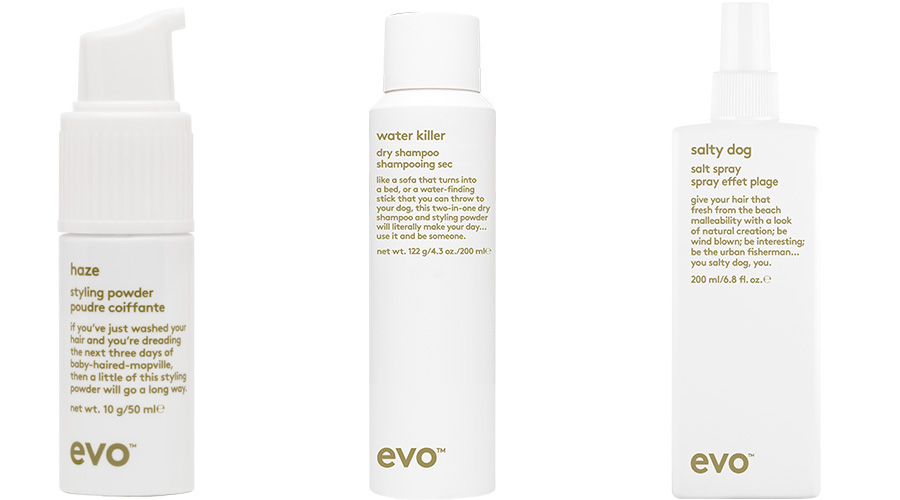 All of the above products from brands Evo and Olaplex are currently available at M11 Studios.