Maintaining movement is a crucial part of both physical and mental health during more restricted Covid-19 response alert levels, something Kyal Whitburn and Conor McWilliams — friends and founders of Neighbourhood Track Club — know very well.
A running group dedicated to fostering a sense of community with a love of style, music and culture, Neighbourhood Track Club was born after Whitburn returned from London where he had been part of the 'run crew' scene over there. He and McWilliams (both of whom have been running for over ten years) decided during the last lockdown that they wanted to start their own iteration, and judging by its enthusiastic uptake when it launched soon after, it was a good idea.
Beginning with around 10 people and now (in non-lockdown times) attracting up to 80, Neighbourhood Track Club is a platform for runners of all levels — whether you're cracking sub-five-minute kilometres, or you take it at a slower pace, when a run happens every second Tuesday there are several pacers for varying speeds.
This year's Auckland Half Marathon is occurring on the 31st of October, which means the current lockdown has cut in at the most crucial time for anyone training. Neighbourhood Track Club has collaborated with renowned Nike Run Coach and elite Marathon runner Lydia O'Donnell to help keep those planning to participate on track, with 'Runners High', a free, online 10-week training programme.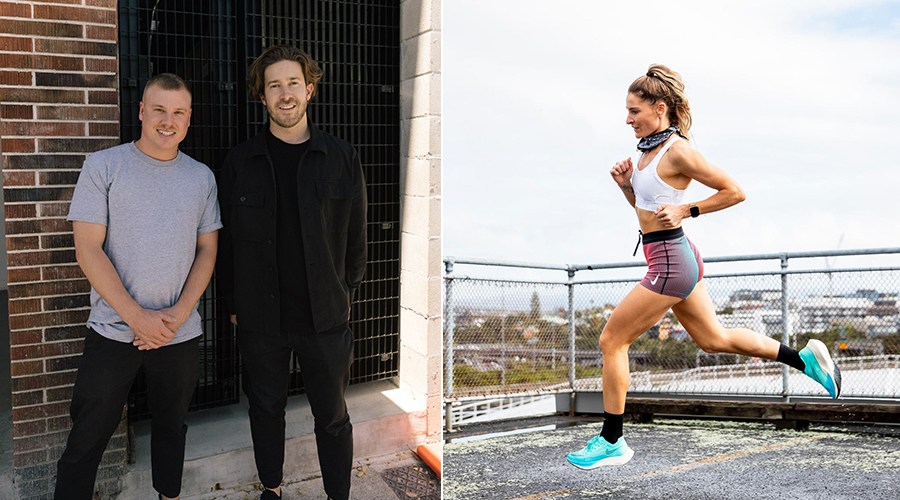 "For the half marathon, we wanted to do something — like all our previous challenges — to get people who might like the idea of running, but are too intimidated by it, to join," says Whitburn.
Beginning this week, the guided Runners High programme breaks down the process over 10 weeks to make it more digestible for those who might not consider themselves a pro. It includes a comprehensive online calendar, created by O'Donnell, with expanded session information also on the Neighbourhood website explaining terminology and what to aim for.
Every Monday for the 10 weeks, the team will be doing Instagram Lives on the Neighbourhood account, including O'Donnell, who will be fielding questions from the community. She'll be sharing tips and tricks, and troubleshooting any queries to make sure everyone feels as supported as they can, even virtually.
Throughout the 10-week period, there will also be prize packs up for grabs from brand partners like Nike Britomart and Almighty, further incentivising those training days.
So, if you're keen to seek out that runners high, the team at Neighbourhood Track Club are making it their mission to help you do yourself proud.