Touting gold, silver and bronze medals as a renowned New Zealand track cyclist, we get up close and personal with Eddie Dawkins to find out how the morning begins for the Olympic athlete.
"I like to keep my mornings straightforward and I guess you could say I'm a man of routine, so when I find products I like, I'll generally stick with them. If it ain't broke, don't fix it, right?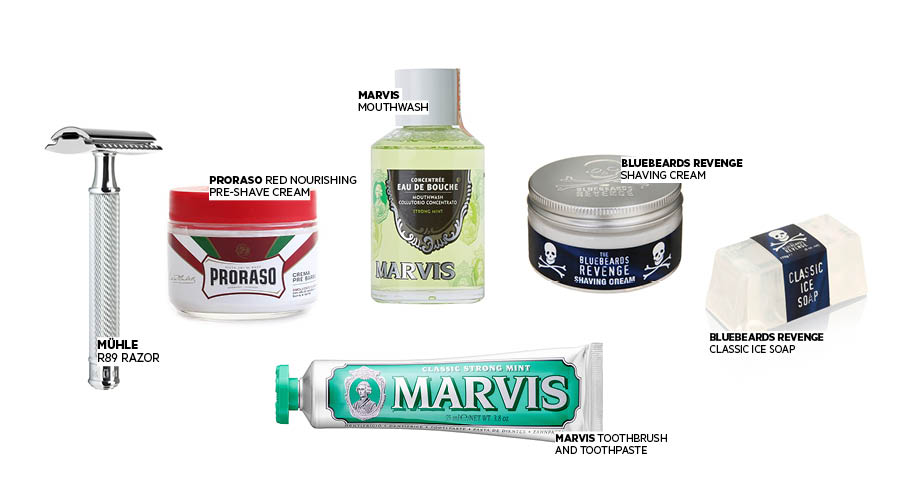 My day begins at the crack of dawn, I'm up early for gym or track training, but before hitting the road, I'll give my teeth a once over with what is arguably the best teeth-cleaning set I've ever used, the Marvis collection, comprising toothpaste, a toothbrush and mouthwash. It has a tasty peppermint flavour that keeps my breath fresh throughout the day and it also happens to look great in the bathroom.
Although I'm quite partial to the five o'clock shadow and a little bit of facial hair, every now and then, things need a tidy up. That's where the razor comes in, the Mühle R89 doesn't fail to deliver an extra-close shave. I pair it with the Bluebeards Revenge shaving cream, which lathers up really nicely. And then it's time for a Rocket coffee (a quad shot short black) to spark me up before a big day of riding and lifting weights".