A duo more in tune with the human senses than most others, it came as no surprise that after years of dabbling in the audio and the visual, filmmakers Sarah Blair and Jeffrey Darling wanted to produce magic for the olfactory system too. Step forward, Map Of The Heart. More than just a collection of perfumes, but a sensory experience too, the uniquely captivating fragrances are delivered to their audience in the form of evocative video, raw imagery and intriguing bottle design.
The collection focuses on the beating human heart, with each of the five fragrances connoting different journeys and feelings; the Clear Heart conveys untamed innocence, while the Red Heart encompasses ripe sensuality. The Black Heart, however, represents deep mystery — inspired by Australian bushfires and their inherent combination of beauty and terror, it's this contrasting nature of the destructive and regenerative that Sarah and Jeff decided to use as the fragrance's motif. The bushfire's juxtaposition of ethereal serenity with frantic upheaval correlates with the scent's unique combination of ingredients — fresh eucalyptus and zesty citrus are unusually blended with deep, smoky notes of wood.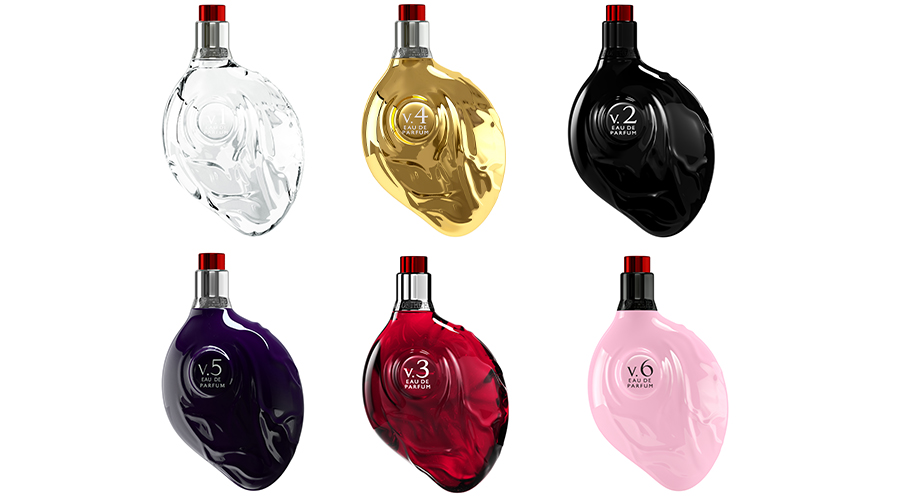 Each of the scents is "gender fluid" as WORLD's Benny Castles describes it. For example, the pink serves just as much a fresh summer fragrance for men just as much is does an alluring evening perfume for women. Unmistakeably a talking point themselves, each exquisite bottle, designed by iconic artist and designer Pierre Dinand, is a replica of the human heart, a keeper of fragrance and also an object of intrigue.
An unusual yet beguiling concept, the Map Of The Heart collection is thoroughly captivating in true Sarah Blair and Jeffrey Darling style. Renowned retailer WORLD, forever championing the quirky and alluring, will be launching this collection from the 20th June.