If you're attending our Heroes Gala, there's a chance you've already planned your outfit down to the last detail. Hair circa Margot Robbie at the 2018 Oscars, face via Kate Bosworth at any event, dress channelling Kendall Jenner at this year's Cannes (we wish). But for some of us, figuring out our 'look' hasn't been as simple as anticipated, and here we are, a week out, debating whether this year we should finally commit to a red lip, knowing full well that 'that cream dress' we might wear doesn't lend itself practically to an environment where dark lipstick and copious amounts of champagne collide. Helping you decide what on earth to tell your makeup artist when he or she says 'so what are you going for?', we have rounded up a selection of the best red carpet beauty looks to get you inspired and ensure you put your best face forward.
All about the skin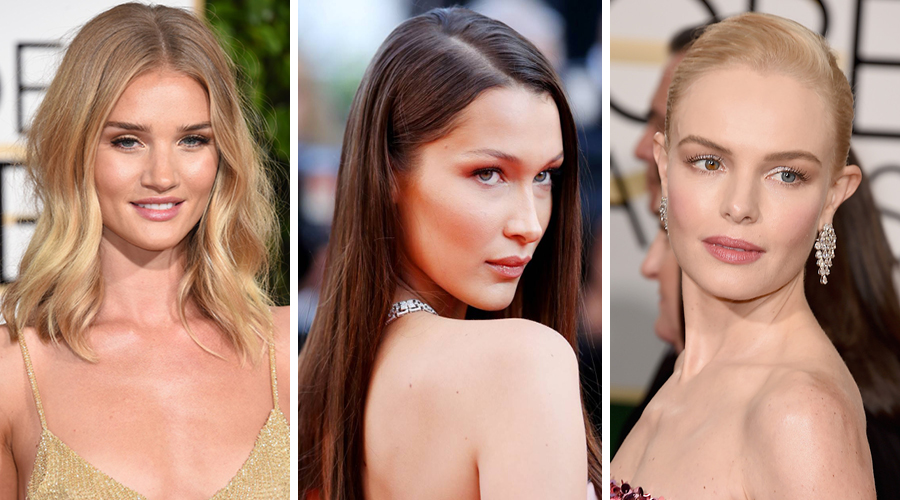 For this look, focus on cultivating an airbrushed effect. Before you even sit down in the makeup chair, treat your face to a nourishing treatment at home with the La Mer Intense Revitalising Mask, or visit one of the professionals at Forme Spa for a Rapid Results facial. When it comes to applying makeup, ensure you start with a good primer like M.A.C's Prep + Prime+, before using a foundation that will give good coverage while retaining that natural 'glow' — we've been using Ellis Faas to achieve the perfect balance. For cheeks and eyes, we advise using the same colours to err on the side of natural. Opt for soft bronzes and pinks to gently contour. Hourglass offers a beautiful bronzer and selection of powders that will leave you feeling truly luminescent.
Peachy and pink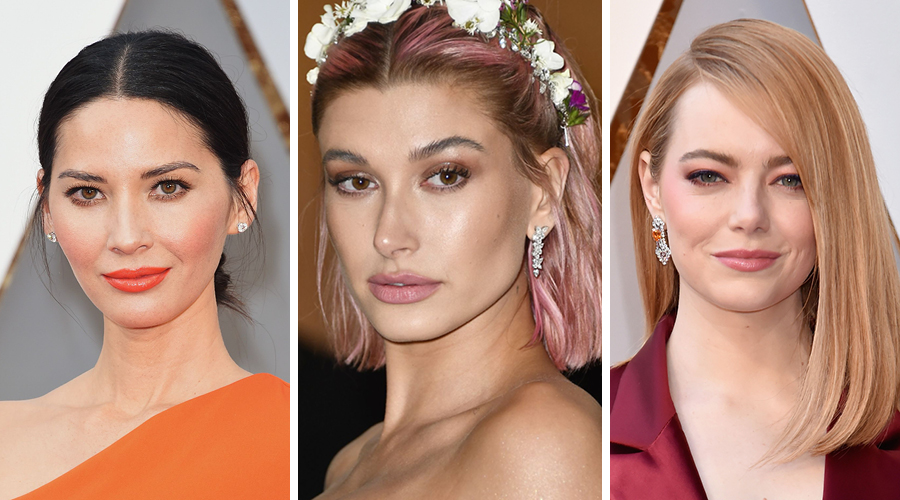 This uber feminine look plays with tones from orangy-peach to soft, blush pink to add a spot of colour without resulting in a bold finish. For pre-prep, treat yourself to a Votary Super Seed Facial at Spring Spa for its medley of antioxidant oils and enzyme peel that will stimulate circulation and imbue your skin with a natural, pink tinge. After your foundation is applied, focus on blushers that complement your natural skin tone. Those with darker skin can opt for something more peachy, lighter should err on the side of rosy. Nars offers a wide colour selection, both in powder and liquid blush. For the eyes, keep it simple with a single, crisp cat eye, or go for a light smoky look by combining pink, bronze and gold, before applying a lick of pink lipstick or gloss — M.A.C's collections will see you through the evening with an eminently kissable pout.
The sultry lip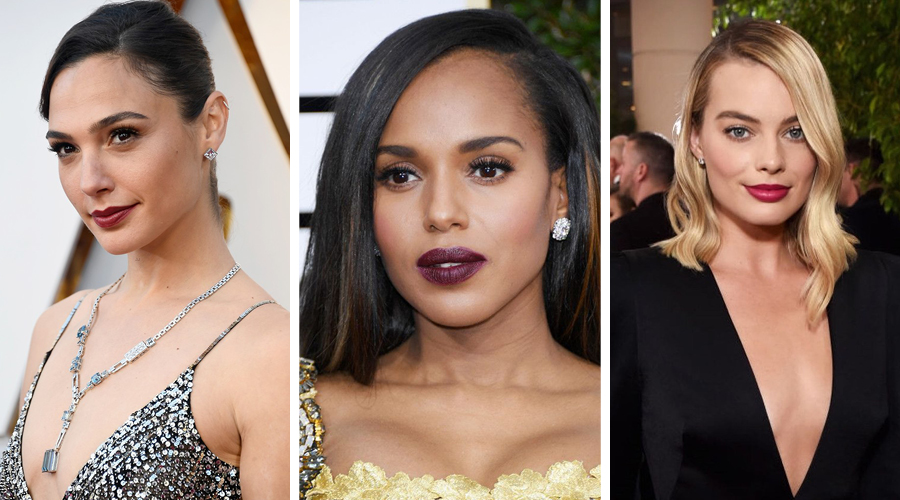 A mainstay of black tie looks for years, the pairing of a simple, lash-lined eye with a darker lip will always result in a look that is classically sexy, albeit not overtly. Because this look is all eyes and lips, any pre-prep should focus on those target areas. Try an at-home sheet mask like the Verso reviving eye mask, and achieve plump, lipstick-ready lips with the Stila lush lips water plumping primer. When considering the makeup, ensure you get the right tones. Deep reds, purples and dark pinks will all work, just be sure to choose something that complements your hair and skin. Don't omit the liner if you want the colour to go the distance — M.A.C's pencils will be your best friend for a night out in lippy, while opting for a liquid lipstick like Two Faced's melted liquified matte lipstick will give you infallible colour. A word of advice for this look: keep your eyes simple. Gentle brown tones and a lick of mascara is enough to balance out the lip without making you look like you're headed to a ballet recital.
The classic smoky eye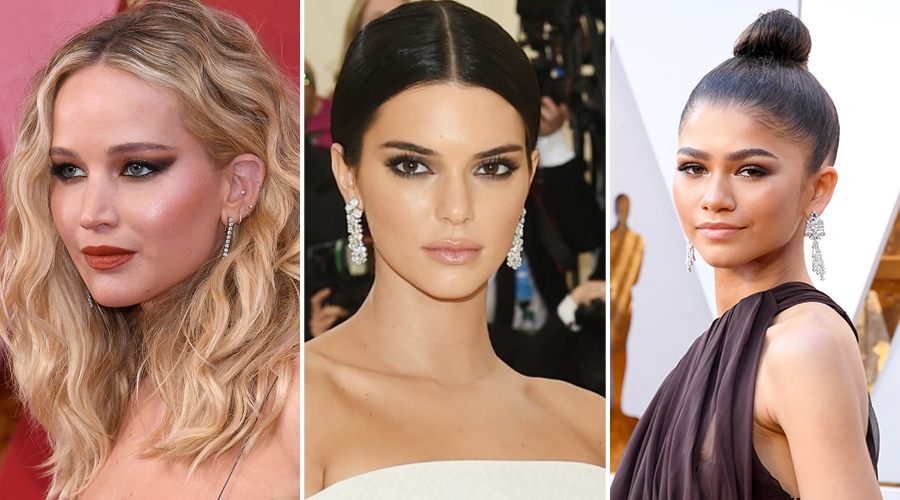 Eyes, they say, are the windows to the soul. So why not highlight them with this time honoured, black tie beauty look. For many, the 'smoky eye' is a foolproof fallback that will always result in a look that is formal enough for the occasion and doesn't require going out on a limb. But it takes more than haphazardly smudging eyeliner across your lid to get it right. First, ensure eyes are prepped by incorporating a good eye cream into your daily routine — fine lines and wrinkles do not go hand in hand with heavy eye makeup. Sothys' targeted eye care treatments will tend to puffiness, dark circles and fine lines, keeping eyes looking bright. When it comes to applying makeup, a good concealer like Bare Minerals' BAREPRO will provide the perfect coverall for under the eye, as well as a base for the eyeshadow. Utilise a mixture of black, brown, gold and bronze tones to achieve the smoky look. Do NOT, I repeat do NOT lather on black eyeshadow and hope for the best. Keep the lips simple in nude or a muted colour, and practise your fiercest looks before leaving the house.
The bold look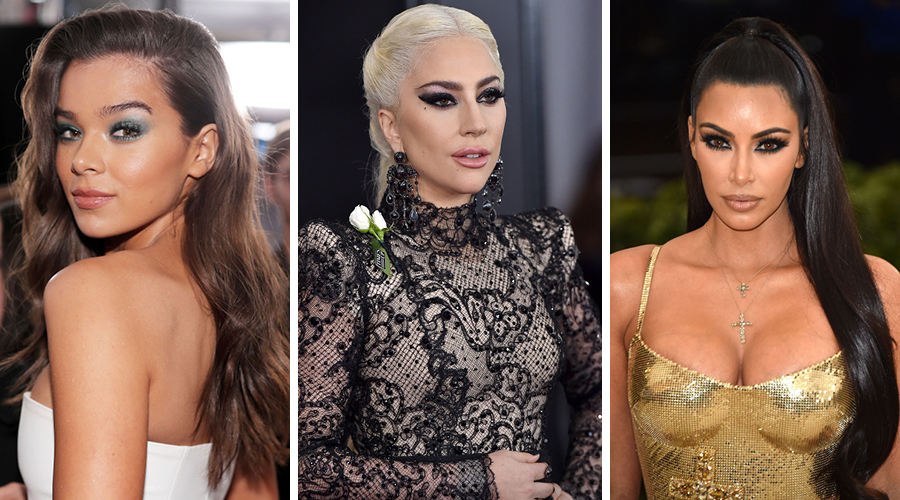 Fortune favours the brave, and for those who want to really stand out, these kinds of looks fall on the more extreme end of the black tie beauty spectrum. Whether opting for a bright colour — blue eyeshadow seems to be making a tentative resurgence from its 80s heyday — or an extremely dark cat eye, or even a fluorescent lip, the bold look is limited only by how far you want to take it. So if you want to channel a bit of Lady Gaga and really make a statement with your Heroes gala getup, the regular rules need not apply.