While we all wonder whether we will wash our hands again without humming Happy Birthday, frequent scrubbing and antiseptic gels can take their toll on even the most perfect palms and finest fingers.
We suggest singing another round of Happy Birthday to yourself and spending 20 seconds applying these tip top moisturising hand creams to keep your digits in look-but-don't-touch condition.
Ecoya French Pear Handcream
They say that losing your sense of smell is a symptom of Coronavirus so celebrate your good health by inhaling this concoction of fruity pear, zesty lemon, gardenias, musk and cinnamon as you apply it to your hands. People won't need to look to know that your hands are clean and in peak condition.
Aesop Resurrection Aromatique Hand Balm
You only need half a teaspoon of this rich formula with a faint mandarin scent to reap the hydrating and skin softening benefits. The hardcore tube design makes it perfect for on-the go hand hydration.
Chantecaille Retinol Hand Cream
Here is the hardcore stuff with retinol infused to target signs of ageing and assist with cellular turnover. Chilean Tree bark extract is also included to keep skin bright while rose adds the sweetest smell.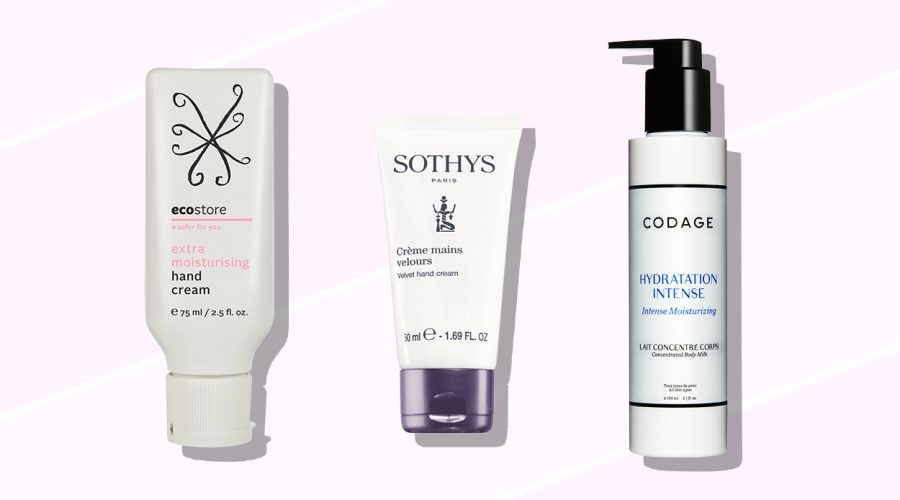 Ecostore Extra Moisturising Hand Cream
The jojoba in this plant-based formula mimics the protective abilities of your skin's natural oils, which can be depleted by over-zealous washing. Bonus points for the light non-greasy consistency that won't have your fingers sliding across the keyboard when you return to work.
Sothys Velvet Hand Cream
With a soft floral scent that leaves your hands smelling fresh, without overpowering the senses, this beloved hand cream from French powerhouse Sothys is packed with Vitamins A, E and F. Pay particular attention to your cuticles when applying to derive the luxurious cream's full benefits.
Codage Concentrated Body Milk
It's worth saving a generous dab of this decadent body milk packed, with shea butter and baobab oil to hydrate your hands. Sealing the deal is hyaluronic acid, which helps the skin retain moisture, leaving it looking pleasingly plump. The light formula is perfect for people who struggle with intense concentrations.