Here at Denizen, we've never truly believed in the proverb 'the best things in life are free.' In fact, contrary to popular opinion, we think the best things in life are pretty damn pricey. Take the Dyson Supersonic hairdryer, for example, which is currently available as part of the in-salon experience at Rodney Wayne. After launching overseas a few years ago, Dyson's most coveted brainchild is finally available to New Zealanders — coming in at a cool $599. And yet, despite the dent it would bring to our bank balance, we're hankering after it as though it is an illustrious, rare gem. And really, it is.
So how far does $599 stretch as far as new technology is concerned? A lot, it seems. First of all, the Dyson Supersonic™ hair dryer ensures that burning ones head/hand/face and — most importantly of all — hair, in the name of beauty is a thing of the past. While regular hairdryers often reach scalding temperatures, the Dyson Supersonic™ hair dryer has intelligent heat control to prevent extreme heat damage, allowing the skin to remain scald-free and the hair to keep its healthy, natural shine. Secondly, the Dyson Supersonic™ hair dryer is fast. Groundbreakingly fast. The Air Multiplier technology airflow delivers not only fast drying results, but it can also be used for precision styling too.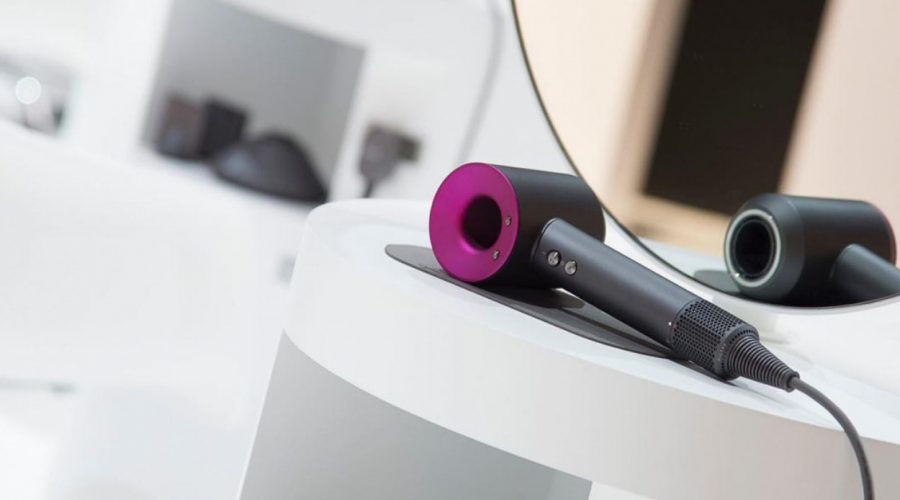 Now, as far as aesthetics is concerned, the tool doesn't falter. While undeniably sleek — with a futuristic-looking style — it's the motor design that really puts the Dyson Supersonic™ hair dryer in a league of its own. A design with the motor in the handle ensures that the unsightly bulkiness synonymous with regular hairdryers is eliminated. Also meaning that, because the centre of gravity has shifted, it feels more balanced in the hand — and less sore in the wrist. It's features like this that are a testament to the time and effort that has gone into the creation process, and it is evident that time-saving and ease have been Dyson's main focus. Even the attachments, whether the smoothing nozzle or the styling diffuser, are designed to magnetically click on and off to make styling smooth and simple.
A revolutionary styling tool that's worth every cent of its hefty price tag, we're predicting that the arrival of the Dyson Supersonic™ hair dryer will shake up the hair routines of New Zealanders everywhere — at both salons and home dressing tables. To celebrate the acclaimed device finally making it to our shores, we've partnered with Rodney Wayne to give away a hair dryer each to two lucky Denizens, so that you can experience the magic at home. For more information and entry, click here.
*This competition has now closed. Congratulations Alice Feutz and Anna Gilbert*