For some of us, lockdown is a chance to hone in on a fitness routine, finding time to exercise every day. For others, lockdown can be a barrier to exercise; with gyms closed and training sessions unable to happen, the motivation slips away. As we emerge into the world, with the realisation that it's definitely time to get back on track, why not book in with one of these local instructors? From endurance coaching and combat sports to breathing techniques and core strengthening, these fitness aficionados are changing the training game right now.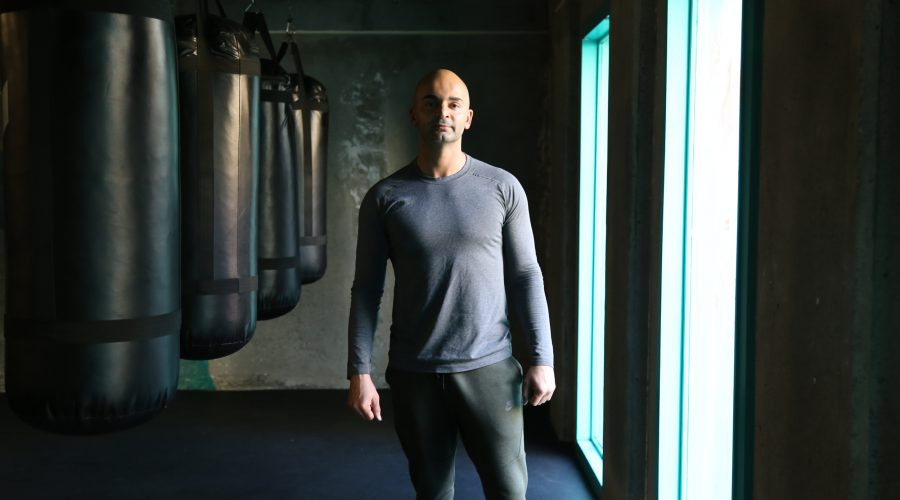 Amin Afzaly — Boxing
With 15 years of experience under his belt and a gig training New Zealand rugby player Carlos Spencer, former Golden Gloves champion and New Zealand Championship Silver medallist Amin Afzaly trains anyone from professional fighters to average Joes at his gym, Dos Manos. An average boxing session with the best in the biz takes around 50 minutes to an hour. "I begin with skipping or a few minutes on the bike to warm up," he explains "followed by shadow boxing mixed with core work, pad work and all over body conditioning drills. I finish the session with a warm down or conditioning." Dos Manos is a fresh, new gym with a fantastic lifestyle element and a great culture, but is there anything else that makes it stand out from the rest, I ask? "Anyone is welcome, whether you're a corporate, parent or student. It's a contemporary and modern take on the traditional boxing gym, so don't expect to see any aggressive, ruthless stereotypes lurking around!"
Will Garrick — Trainer
Personal coach Will Garrick harnesses his dedicated passion and unbridled enthusiasm for training and pours it into his own private gym, helping people from all walks of life with their fitness goals. At Will Power, you can expect an experience, not just a workout. What makes Will's technique unique is that he is by appointment only, developing a "system of appropriate methods for each individual I work with. This holistic approach ensures that the athlete, client, or patient is empowered with individualised strategies on and off the training floor."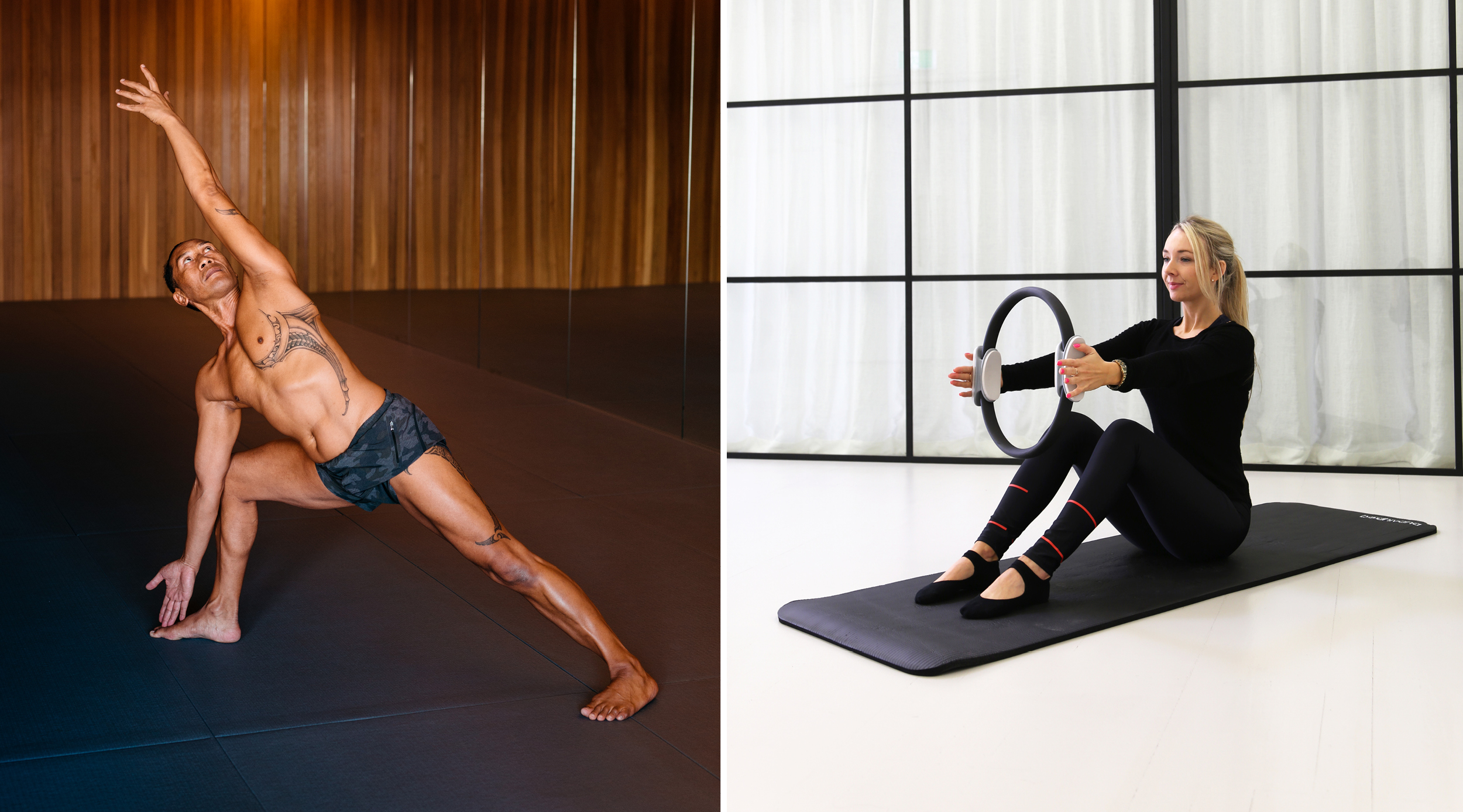 Stella Mitchinson — Pilates
With a personalised, mobile service, certified Pilates instructor Stella Mitchinson brings her bespoke technique, individualised advice, vibrant personality and can-do attitude to homes and workspaces, transforming the bodies and minds of Aucklanders one session at a time. She became certified through an internationally recognised contemporary school of Pilates called Polestar Pilates, and has "since done Classical Pilates training and have attended workshops specialising in Pilates for pregnancy, postnatal, and rehabilitation in London, Sydney, New York, San Francisco and Los Angeles." Stella's pilates sessions are unique and specific to what the client needs. "Everybody is different," she explains, "so it's really important that exercise is appropriate and particular to each individual. I strive to make my Pilates sessions positive and energising with a strong focus on correct technique."
Taane Mete — Yoga
Taane Mete teaches Vinyasa flow and a variety of styles throughout Auckland, and is currently teaching morning classes on his Instagram. A dancer with over three decades of experience, he combines his Māori heritage and dance expertise with conventional yoga to create a full body and mind experience like no other. "I specialise in creating an experience that connects people to their entire body in a mindful way," he explains. Yoga, according to Taane, is a practice that allows change to happen slowly and subtly. "Our overall health improves and our minds open up to the truer essence of ourselves. Greater awareness develops one's own spirit and purpose in life. Yoga becomes the spiritual journey as a place of connection with ourselves and those around us."
Amélie Creusy — EMS
A French-born certified EMS training coach, Amélie will have your peach looking pert in no time. She is a busy mother of three who understands that it's not always easy to prioritise exercise. That's why she first fell in love with EMS training – 20 minutes is all it takes, and you are then free to get on with your day. An exciting and innovative route to obtaining a more sculpted physique, EMS doesn't involve the use of traditional gym weights. It does, however, involve being hooked up to an electromagnetic machine that uses magnetic muscle induction to force the body's muscles to contract.
Amélie's life-long devotion to fitness and health has allowed her to develop a refined eye for living a well-balanced lifestyle. She is passionate about helping women and men reach their fitness goals through EMS training, as well as by sharing her knowledge of how to eat healthily and live happily — something the French do well.
Kelsey Baker — Pilates
You'll find Kelsey at City Works Depot studio Core Collective, where she uses her years of experience to whip bodies into shape — in a safe and core-strengthening way, of course. Having trained in Costa Rica and Bali, Kelsey is a warm and bubbly teacher, always aiming to help her clients reap all the benefits she's experienced, with a focus on strength, balance and mindfulness.
To book a class at Core Collective, click here.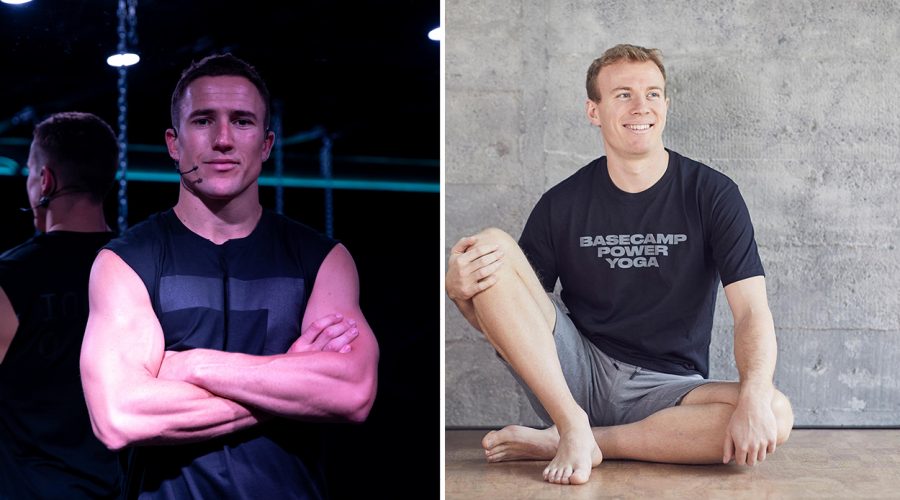 James Anson-Holland — Power Yoga
With a background in in top-level sport having played basketball for the University of South Alabama USA, James Anson-Holland discovered yoga as a means of a pain-free and physically challenging exercise after a knee injury. Now, he is a lawyer by day and yoga teacher after hours at Basecamp Power Yoga. The Westmoreland St East studio focuses on Baptiste Power Yoga, which professes to be grounded in three main elements: asana, the physical practice of yoga postures; meditation, the practice of focusing the mind; and inquiry, the practice of self-transformation. If it gives us toned arms, abs of steel and flexibility, we're keen.
Dwayne Rowsell — Boxing
Black Sticks star and celebrity trainer Dwayne Rowsell founded Studio Box last year, and it's been ultra-popular ever since. Like Barry's Bootcamp but for boxing, it delivers high-energy, immersive and low-impact workouts that are just as effective as the high-impact variation. Far more than your average hour in the ring, Rowsell ensures you'll be kept on your toes via a medley of calorie-blitzing, muscle-toning classes. All classes are the same structure, comprising bag work (using water-filled punchbags, the first in the country to do so), bodyweight conditioning, shadow boxing and technique perfecting all designed to match the studio's motivating soundtracks and lively, choreographed lights. You can also book a one-on-one session with your favourite Studio Box trainer, and keep an eye on the Studio Box Instagram for lockdown-friendly at-home workouts.