Whether you're booking a pro or doing it yourself, makeup is one thing you'll want to nail when it comes time to get ready for the Denizen Heroes Gala this Friday. In a bid to help you land on the perfect look for you (and also something that will complement your outfit) we have lined up some of our favourite styles of the moment, to get you inspired and as excited as we are.
Bare-faced beauty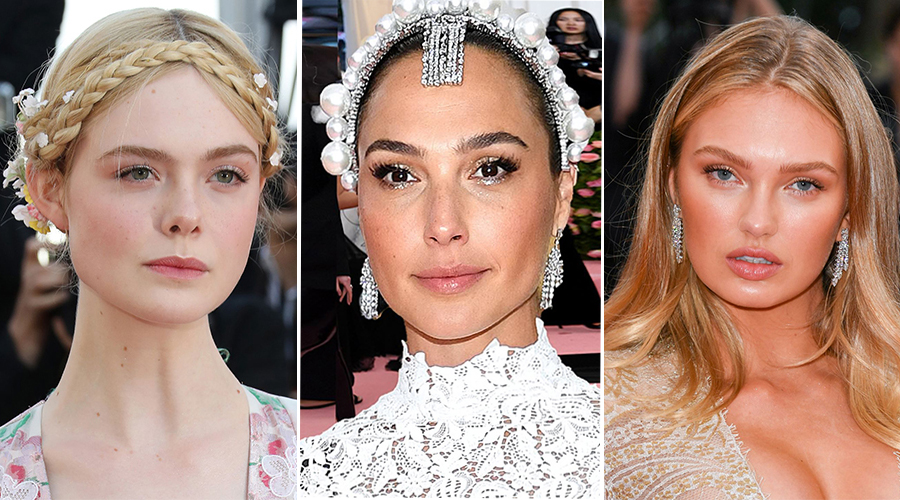 While this minimalist makeup look is the quickest and easiest, in theory, it's probably the one that requires the most pre-event groundwork in order to pull off effectively. Nailing all-natural beauty requires radiant, glowing skin, best achieved by treating the face to a quality treatment a few days beforehand. We suggest perusing East Day Spa's glorious medley of facial peels, all perfect for rejuvenating and brightening your face before the big day. To really encourage dewy skin, a hydrating moisturiser is key. Janesce skincare's Nourishing Skincare Reviver brightens and doubles up perfectly as a pre-makeup primer. Keep skin looking natural and radiant by covering blemishes with nothing more than a light concealer or BB Cream, before achieving that subtle, pinched-cheek flush with a dusting of pink blush or soft bronzer. Finish off with a final slick of mascara.
The dark, sultry lip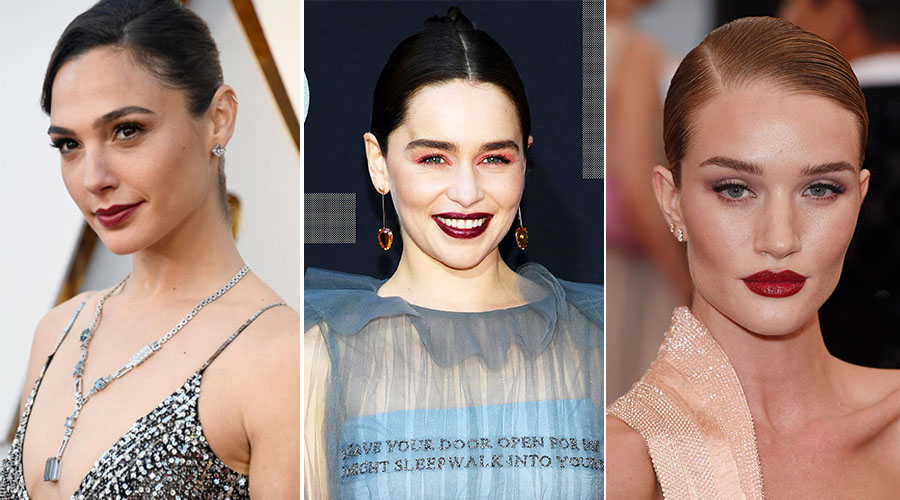 A failsafe evening option, the dark lip elevates any look to siren-like, bold new heights. Before applying makeup, prep the face with an illuminating moisturiser, like Sothys Brightening Fluid, and make sure the lips are conditioned and nourished by using a lip mask. KNC Beauty's collagen-infused Lip Mask is renowned for its plumping, hydrating formula, containing a sublime blend of rose flower oil, cherry extract and Vitamin E. Before application, buff lips with foundation to neutralise the natural lip colour and line your pout with a durable liner — M.A.C's array of lip liners ensure there's a shade for every occasion. Use a soft lip brush and gently build up from the outer corners to the centre of your pout, the best way to keep mistakes to a minimum. Whether you're veering towards deep magentas or plum tones, Urban Decay ensures that all bases are covered with its array of bold, vampy lipsticks in its all-encompassing Vice collection. To keep things balanced and modern, be sure to keep the rest of the face simple — dewy skin and nothing more than a swipe of mascara or a soft, contouring shadow on the eye.
Old Hollywood Glamour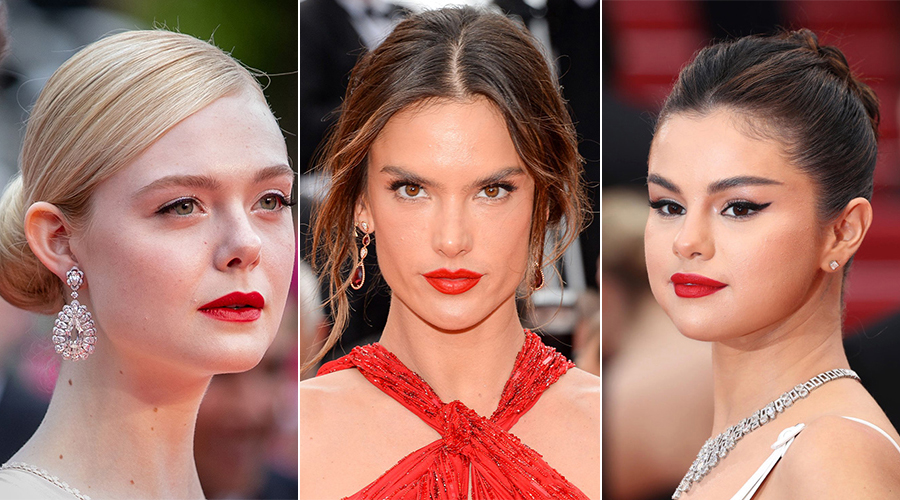 A timeless makeup look, the classic red lip and slick of simple eyeliner is the pairing that transcends all beauty trends. Keep the cat eye flick thin and subtle, using a precise liquid liner and a steady hand. Clinique's Pretty Easy Liquid Eyelining Pen makes lining the lid a breeze. For the lip, whether matte or glossed, try to use a red hue that matches your skin tone. For those with a pink or cool undertone, choose a blue-based red. If you have warmer undertones, red lipstick with an orange undertone is most flattering. If you're still baffled by undertones and feel intimidated by the neverending options, we recommend opting for a failsafe option that is flattering on all skin types, like M.A.C's Retro Matte Lipstick in Ruby Woo. Keep skin matte and flawless with a full coverage foundation, like Yves Saint Laurent's All Hours Full Coverage Matte Foundation — and don't forget to prep the brows, we find that Bobbi Brown's Natural Brow Shaper & Hair Touch Up delivers the ultimate arch.
All-Pink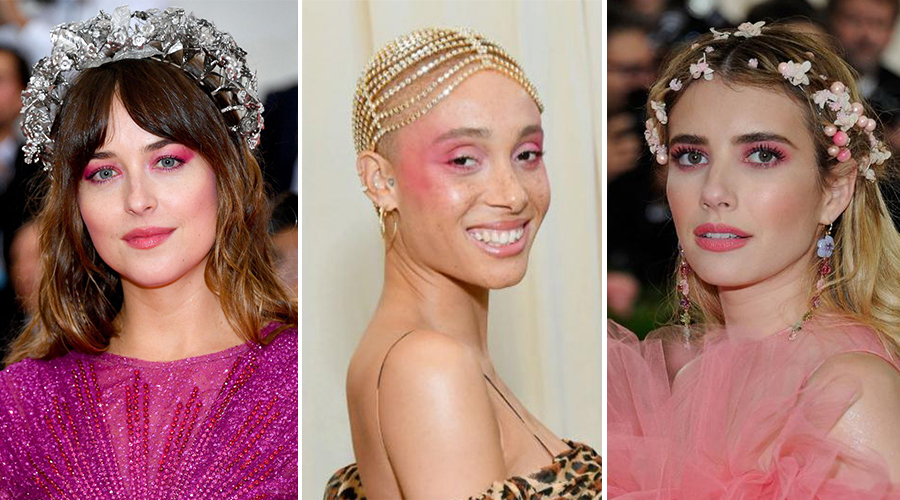 Pink is having a bit of a resurgence, and there's no place better to tap into the trend than with a bit of playful makeup. While some may approach the hue with caution, a pink tint spread across the eyelids can be surprisingly versatile, and an added rose-tinted lip looks elegant and on trend, rather than excessive. Fresh, dewy skin is the best base for this whimsical look. The Facialist's recently crafted SuperFacial overhauls dull and tired complexions in a luxurious, all-encompassing treatment, or — if you're short on time — La Mer's Treatment Lotion Hydrating Mask is the next best thing for an at-home treatment. Prep skin with a glow-giving primer, before applying a foundation that gives quality coverage without overly mattifying the skin. When it comes to picking the shade of pink, there really are no rules, but we recommend opting for something erring on the petal pink shade as opposed to garish fuschia. Clarins' Ombre Velvet Eye Shadow and Tom Ford's Private Shadow Sateen Eyeshadow are just a few of our favourites.
Statement Eye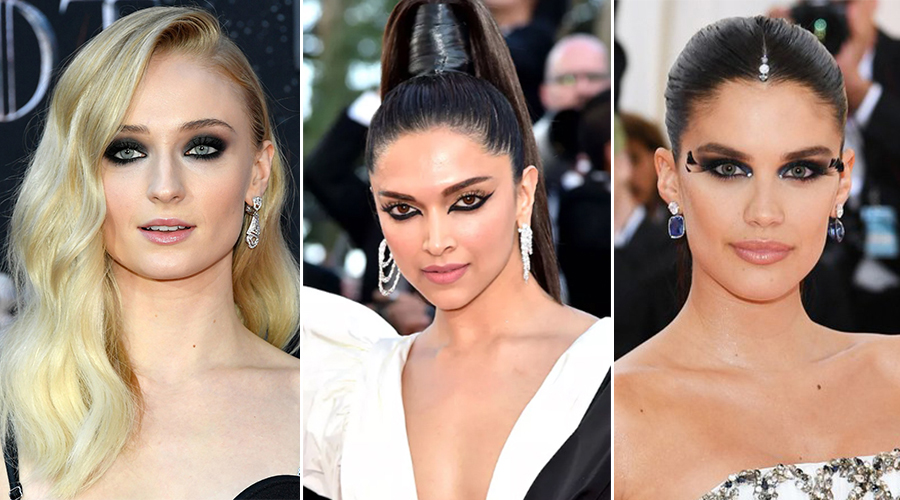 Whether opting for a classic smoky look or something that's a little more daring, there's nothing that screams 'black tie' more than black eye makeup. To ensure that eyes are prepped and in prime condition, start incorporating a plumping, rejuvenating eye cream into your daily skincare regime — Bioelements Multi-Task Eye Cream will reduce dark circles to deliver bright, awakened eyes. As far as makeup goes, you should be acquainting yourself with a quality concealer — La Mer's The Concealer is forever our go to — and eyeliner. Use a smudgeable, soft pencil variation so that you have more freedom to play around with the look — NARS' Larger Than Life Long-Wear Eyeliner is an easy to use crayon that delivers a statement, long-lasting, budge-proof colour. Whether smoky and classic or a bolder, more angular take, make sure you keep your lips as minimalistic as possible — with either a soft, nude lipstick or a swipe of simple lip balm — Ecostore's fuss-free, Nourishing Manuka Lip-Balm will do the trick.
Bold, experimental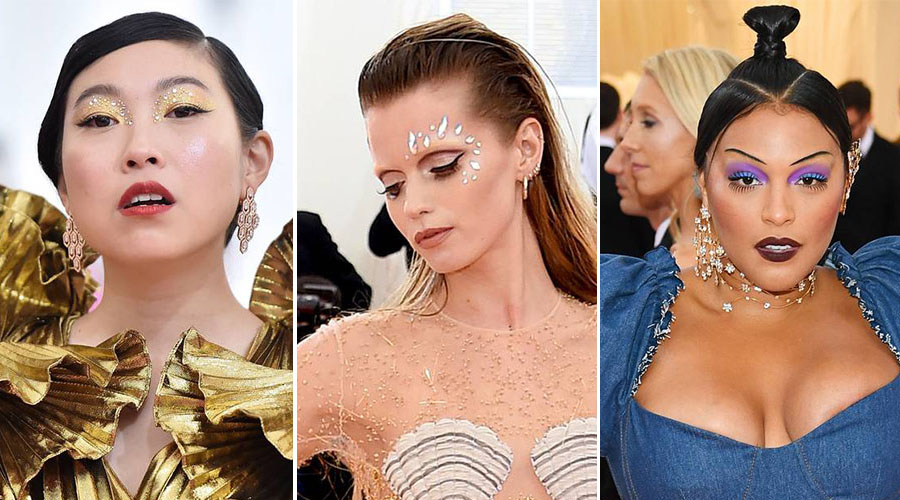 Those who really want to make an entrance only need to look at the recent MET Gala to gain a bit of daring inspiration. From bold hues to crystal-adorned skin, this year's camp theme really brought out the fun, experimental side of makeup. Play around with attention-grabbing, glittery eyeshadows like Tom Ford's gilded Acqua Metal Shadow or one of NARS' saturated, high-pigment Hardwired Eyeshadows. Adorn your face with shimmering jewels — like In Your Dreams' pack of Midnight Moon Face Gems — or even sport pair of dramatic, fluttery eyelashes, like this showstopping 44 Lash set from M.A.C. There are no rules.