Given the famous Auckland marathon and half-marathon will be taking place in exactly 12 weeks from this Sunday, we thought it a prime time to get inspired about running the famous route. Well, at least half of it. It might not be considered as 'sexy' as running the whole shebang but it is seriously more achievable. Here's what's compelling us to take the plunge and commit to a stint of pounding the pavement. Shout-out to our better selves!
1. Timing
They say three months is the perfect amount of time for beginner runners to train for a half marathon. Long runs need not go over two hours and training sessions can simmer away in the background instead of taking over your entire life. It's the perfect goal to have on the horizon. Just make sure you give yourself a good chance by teaming up with a friend who is an experienced runner or join a run club. Which brings us to our next point.
2. There are a tonne of great running groups to join…
Including Lydia O'Donnell's new Movember Run Club (MRC) with Art Green. Albeit, an initiative that has been established to bring awareness around various men's health issues, it's a great excuse to get out, meet some new people and run around the beautiful Auckland Domain every Wednesday (from 6pm). Visit any store that takes running shoes seriously (Nike Britomart or Shoe Clinic Ponsonby, for example) and they'll surely be able to give the name of a good group to start trotting with.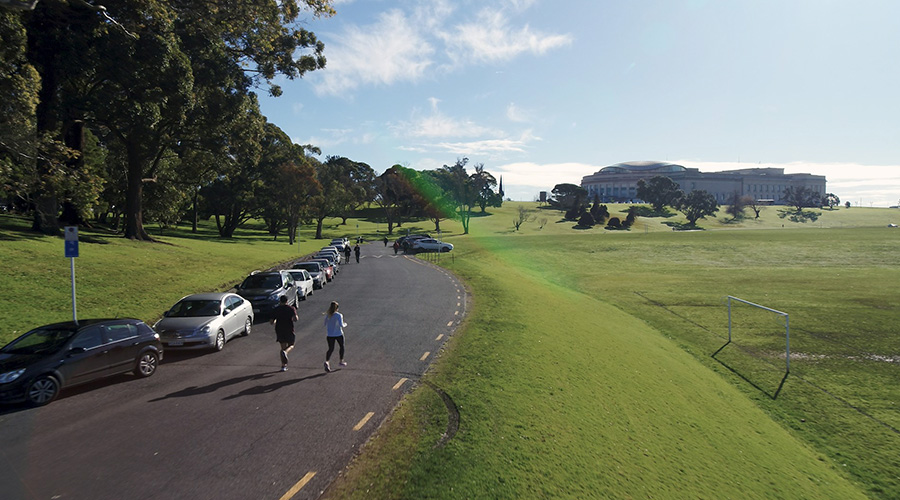 3. Season
Daylight saving is scheduled for September 30th with the sun rising earlier and earlier until then. You literally could not have more perfect conditions to get out and get running — never mind this morning's pea soup. Even if you're not an 'early bird catches the worm' kind of person, we're quite sure you can manage to get out the gate by 7am and be rewarded with an invigorating run, breathing in the crisp air under a wildly promising orange sky. You won't know what has hit you.
4. Because you need a push
Let's face it. We've all been searching for a way in which to mix up our (non-existent) winter work out regime. And we hear it's easier than you think. Follow our advice of roping in someone to train with and you'll soon be achieving the goal of running three 5km runs per week. After that, the world's your oyster. What's better, there's no weekly fee involved and no limit on where you can run. There are few better ways to get to know Auckland.
If we've done enough to convince you, you can sign up for the Auckland Marathon here.