From an environmentally friendly treadmill to a futuristic, clandestine home-gym that disguises itself as a mirror, these are the most groundbreaking pieces of new fitness technology that we're hoping make the jump to New Zealand.
Mirror
A revolutionary take on the at-home workout, Mirror is the New York-based startup that was launched last September by former professional ballet dancer, Brynn Putnam. Despite looking like a standard mirror while turned off, the innovative device actually boasts an interactive LED screen, embedded camera, speakers, and Bluetooth capabilities that, when switched on, monitor and display the user's key metrics.
To use, all the user needs to do is lay down a yoga mat in front of the Mirror, select the kind of workout they wish to undertake (cardio, strength or conditioning) and be guided by the trainer on the screen — an actual instructor who runs through the routine in real time, giving encouraging feedback and correcting technique. You can choose from over 50 live workouts, in both individual training and group classes, each of which are paid for via monthly payments – just like a gym membership. Personal, easy and readily available any time of the day, while currently only available in the US, we're hoping it won't be too long before this one makes its way to our shores.

SportsArt VerdeG960
If fitness alone isn't enough to motivate you to work out, then perhaps the notion of saving the planet might be. The first of its kind, the VerdeG960 not only uses zero electricity but boasts technology that actually creates it. According to SportsArt, the green treadmill harvests 74% of the energy generated during workouts via human exertion — thus saving in wince-inducing energy bills and helping you reduce your carbon footprint in the process.
So efficient is the device, in fact, that the built-in USB slot lets you charge your phone as you run. Other features include durable slatted-belt design, heart rate tracker, six resistance levels and a unique "sled" mode in which you are able to push uphill against resistance. Unfortunately this device hasn't quite made it to little old New Zealand just yet, but given this piece of technology is a revolutionary step forward in sustainability, we suspect it won't take long before it's employed worldwide.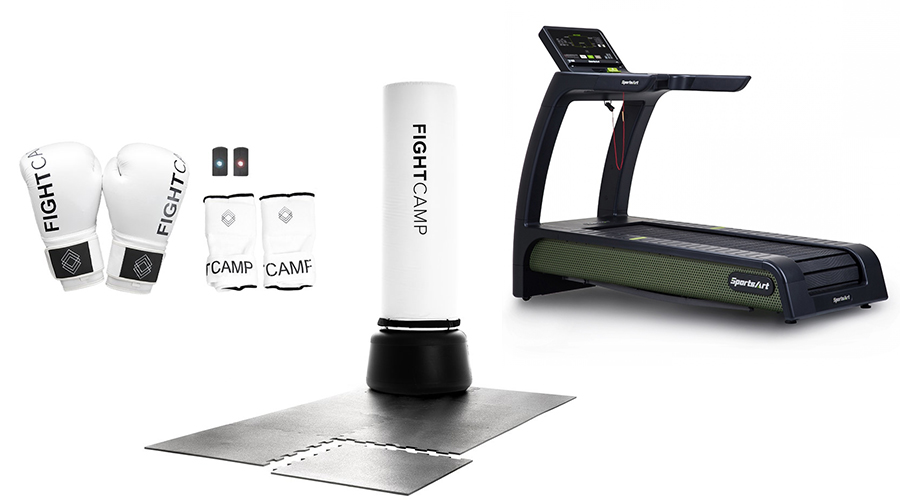 FightCamp
Currently only available in the US, FightCamp is the new technology changing the way we look at boxing and kickboxing training. It's designed to be used by everybody — whether you're an experienced heavyweight or a boxing amateur — and can be used to either train in the sport or just partake in a quick at-home workout.
The FightCamp home gym comprises a free-standing punch bag, hand wraps, gloves, a workout mat and smart-connected punch trackers that deliver on the spot feedback and live punch stats via the connected FightCamp app. The app itself is packed with a variety of guided training programs and workout videos led by experts from around the country, meaning that you get the best of the best in terms of training — right from the comfort of your own home.