Still looking for the final features for your tuxedo? Fear not, for we have gathered your sartorial solutions here. From the perfect jacket down to the cufflinks, you will find all the finest finishing touches here.
Shop the looks from left to right:


Black Pindot skinny fit tuxedo from Topman
Pensato tuxedo from Crane Brothers
Hugo Boss tuxedo from Mr Porter
Calando double-breasted tuxedo from Crane Brothers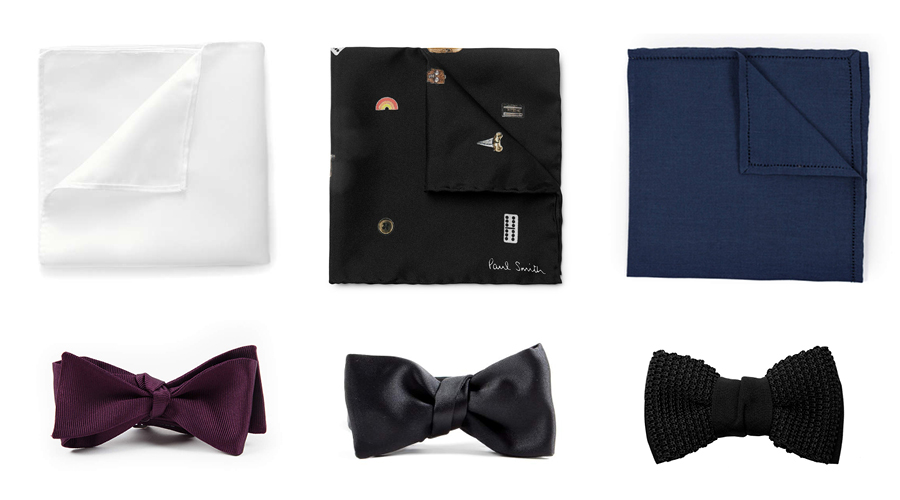 Off-white pocket square from Topman
Paul Smith pocket square from Mr Porter
Simonnot Godard Jour Venise Marine Pochette pocket square from Crane Brothers
Titas bow tie from Crane Brothers
Batwing bow tie from Crane Brothers
Lanvin bow tie from Matches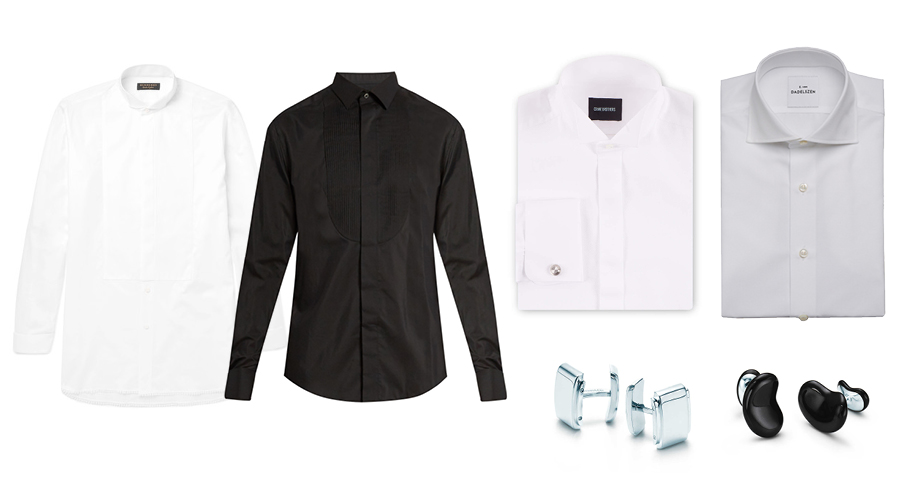 Burberry tuxedo shirt from Mr Porter
Lanvin tuxedo shirt from Matches
Rigoletto Shirt from Crane Brothers
Vincenzo shirt from E. von Dadelszen
Tiffany Metropolis cufflinks from Tiffany & C0.
Elsa Peretti Bean cufflinks from Tiffany & C0.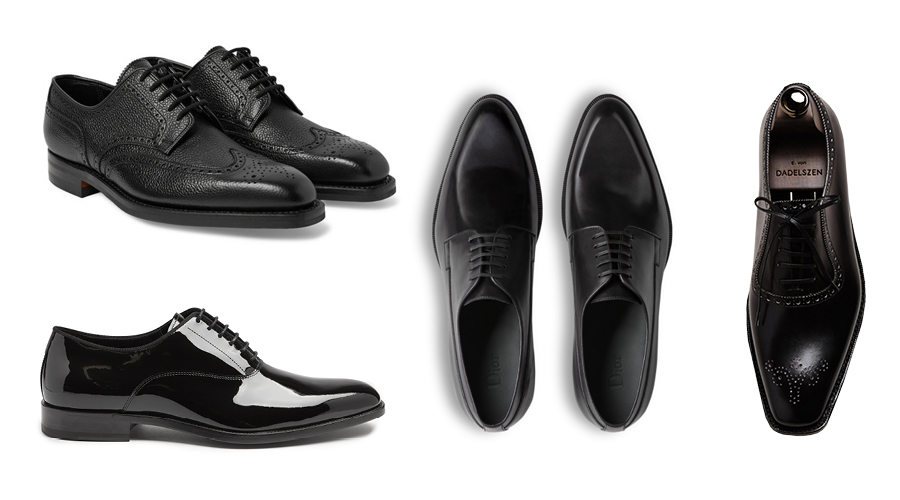 George Cleverly Henry pebble-grain wingtip brogue shoes from Mr Porter
Saint Laurent Dylan patent leather shoes from Matches
Darby shoe from Dior
Ginevra lace-up shoe from E. von Dadelszen