It's hard to miss Mt Eden's vibrant new Asian eatery, Wu & You. A fusion of neon lights and saturated colors can be seen from a distance, luring you in from the street with a fluorescent, beckoning finger. With a mash-up of vibrant interiors and a quirky menu, this is unlike anything that Mt Eden Village has seen before.
Inspired by Melbourne's famous graffiti scene, Wu & You's delightful interior is adorned with vibrant murals, from a fierce blue dragon and an elegant peacock to the impish, ethereal Wu herself, depicted on the courtyard walls. 'Wu' is the character cooked up during a brainstorm between the restaurant's owners, a Chinese siren with a tendency to lure you to the frivolous side — you will be forgiven for ordering another delectable plate, just one more zesty cocktail… it's down to Wu's mischevious influence after all.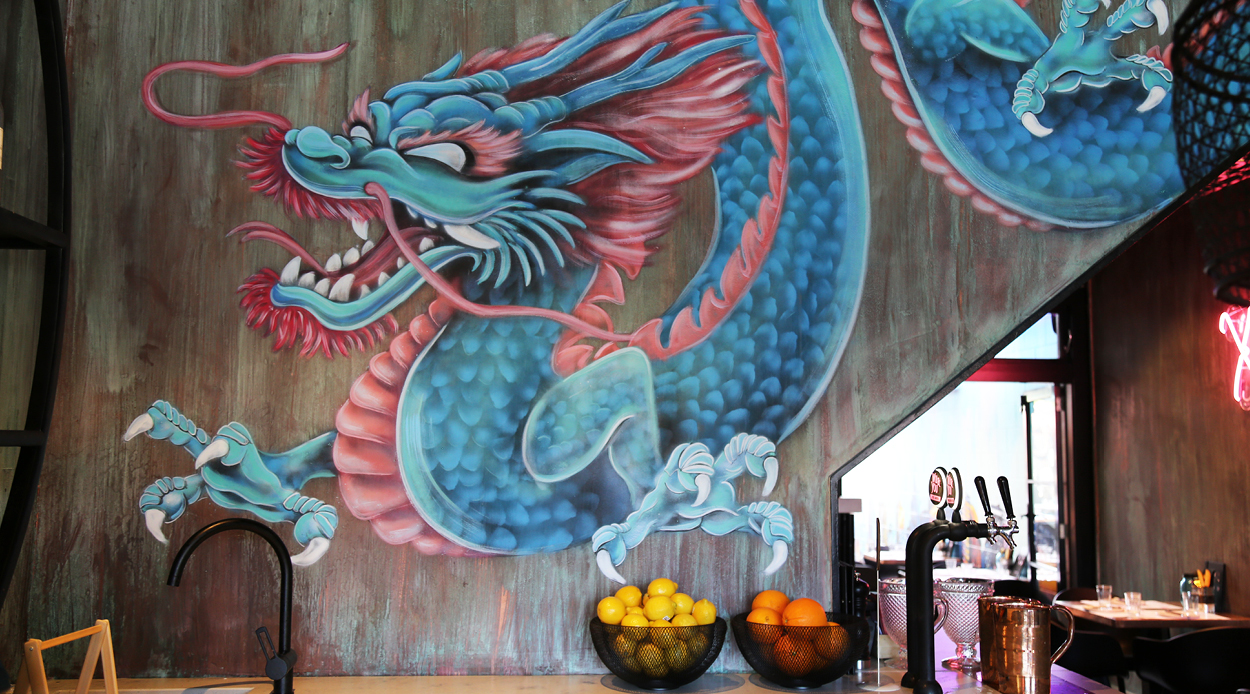 With cuisine that is designed to share, this Asian infused joint encourages diners to adhere to a more hands-on approach. A wholesome bang bang chicken salad here, a few Shiitake dumplings there, sushi fries to the left of the table as the cured kingfish delights the right. Taking center stage in our foodie dreams, however, is their Asian spin on traditional Mexican fare. Their crispy nori taco wraps around succulent Tempura soft shell crab, sushi rice and tangy curried mayo — all served up with a slick of guacamole and a scattering of cheeky jalapeños.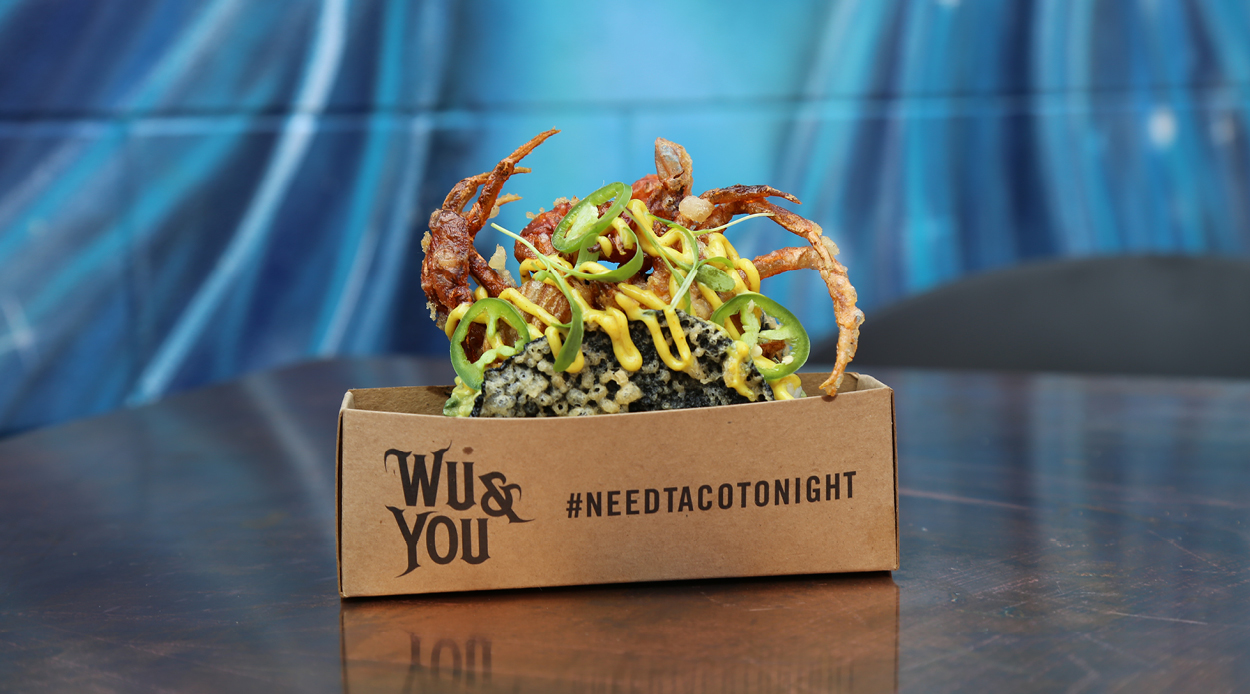 Those with a penchant for a sweet treat will delight in the aptly named 'happy endings.' The strawberry bao-nut is a moreish bao-shaped doughnut filled with sweet strawberry ice-cream, while their take on the New York Cheesecake sees it frozen on a stick and doused in a chocolate ganache, before topping off with a dribble of miso caramel and a dusting of cookie crumbs. Wash this down with a deliciously curated cocktail or two, we recommend their refreshing 'Jackie Chan' — a gin, fresh grapefruit, honey and lemon infusion, garnished with a zesty matcha and apple foam.
A delightful new neighbour to village dwellers RAD Cafe and Corner Burger, we suspect Wu & You will soon be taking Mt Eden by storm. Expect to see vibrant Instagram posts littering your feed as diners indulge in a slice of Wu's warm hospitality.
Opening hours:
11:30am-12:00am, seven days
Kitchen closes at 10.00pm
Wu & You
399 Mt Eden Road
Mt Eden