Bringing the outside in, Botswana Butchery's Auckland location is launching its Perrier-Jouët Garden of Eden this week — and it's sure to be unmissable.
For the month of May, the elegant downtown eatery's semi-private, mid-level mezzanine space will be transformed into a garden oasis. With lush greenery and vibrant, playful accents, the ambience will make every visit memorable, as will the events that are taking place over the month.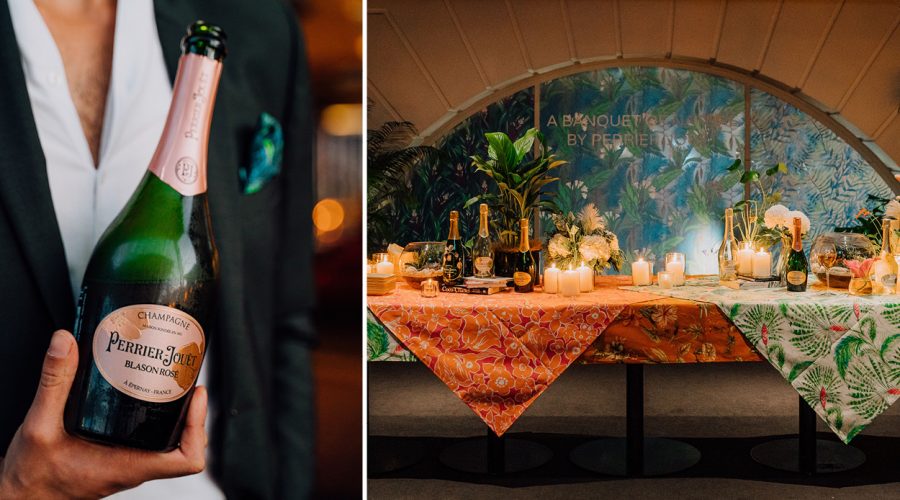 Starting on Friday, 7th of May, you can book in for the Banquet of Nature, a shared meal that harks back to the opulent banquets of times gone by. Designed to bring people together, offering new ways of connecting with each other and the tropical-inspired surroundings, the Banquet of Nature can either be experienced as a six-course sharing menu, with the option to add a Perrier-Jouët and wine match.
Or, a separate four-course menu will feature each Perrier-Jouët Champagne in all its glory, every glass paired with a dish that has been created specially.
On both menus, expect the likes of Bluff oysters served with Chardonnay vinegar pearls and lemon granita; seared Hokkaido scallops; Pukekohe Easterbrook Farm's Quail; and Hawke's Bay Bosch pear tarte tatin. The six-course meal also includes the option of Hawke's Bay organic lamb Wellington.
If an earlier meal is more your bag, you can book in for the Banquet Brunch on Saturdays and Sundays. This luxe version of the meal that starts the day features a choice of two courses, plus the option to pair with Perrier-Jouët, Deutz Blanc de Blancs or Makers Anonymous Prosecco.
To secure your spot at any of these spectacular events throughout the month, pre-bookings are essential.
To celebrate the launch of Botswana Butchery's Garden of Eden with Perrier-Jouët, we are delighted to have a six-course dining experience to give away for six people. Served banquet-style, the menu will highlight the delicate flavours of the Champagne and marry them with fresh, local and seasonal ingredients.
This competition is now closed.