Charles and Patrick Williams are in no rush. In actual fact, the only way in which you might associate them with the word 'haste' is when it comes to the service at their eponymous Wynyard Quarter eatery. And even then, you probably wouldn't call it 'hasty'. It's definitely more 'timely' than anything.
By the time the sibling duo opened Williams' doors for the first time six months ago, they had spent more than a year conceptualising the eatery which proceeded to set itself apart from the North Wharf hospitality noise, not only geographically, but also ethically and stylistically. "We had a checklist of things we wanted from an all-day eatery and this space ticked them all off," says Charles, looking around, understandably satisfied with his surroundings.
Set on the ground floor of Willis & Bond's Wynyard Central apartment development, the sophisticated, industrial-esque space boasts a vast glass street frontage with a west-facing aspect that is well poised to soak up all those evening hours of sunlight to come. With daylight saving on the horizon and the construction of the surrounding area complete, there was no better time to launch into 'phase two', the eatery's dinner service, now available every Wednesday to Sunday.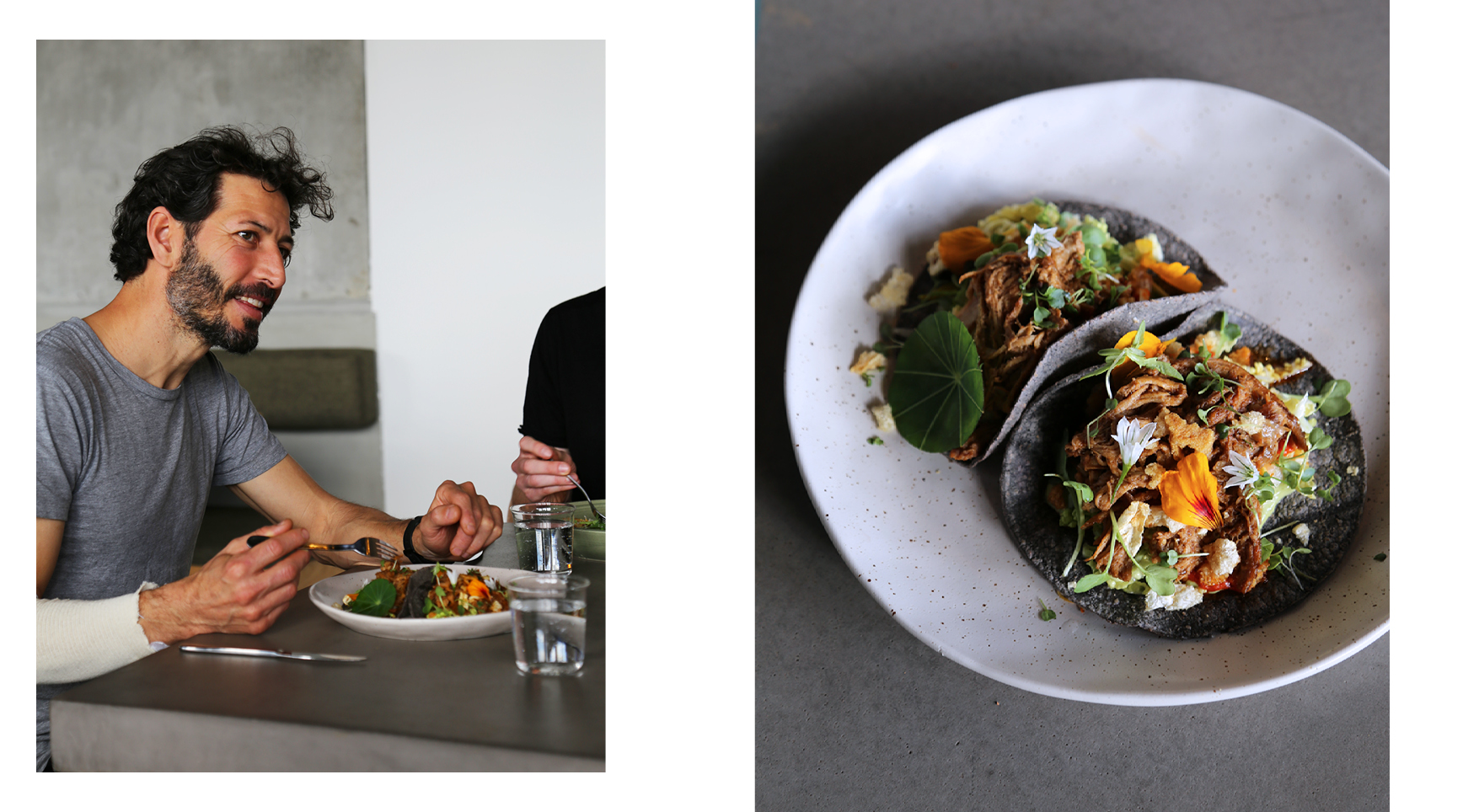 "Being that it's the first week of spring, we wanted to launch with a fresh dinner menu to highlight what has come into season," Charles explains. And what a way to do so than with the plump and sweet Kaipara oysters currently available, served up au naturel with a pear and rose vinaigrette; the market fish with pearl barley, buttermilk, black garlic and charred baby leek; and the spring green bowl with soba noodles, mustard greens, spinach and daikon.
The menu, designed 'for sharing' we are assured, harnesses Japanese and Scandinavian influences to observe what the team describe as contemporary New Zealand cuisine. "We really want the quality of the ingredients to shine through," says Charles, admitting that it mind sound cliché. But it's clear they have achieved as much, thanks, in part, to the work of Head Chef Reginaldo Richard. When talking about suppliers, Charles cites Leigh Fisheries as being able to deliver some of the best quality fish in the world in under 24 hours. On the menu, glossy fresh salmon is diced up into an enticing tartare dish, served with coconut yoghurt, roasted wakame and parsnip sorbet, and the fish of the day is Charles' hot pick for a favourite ("the quality is just so good").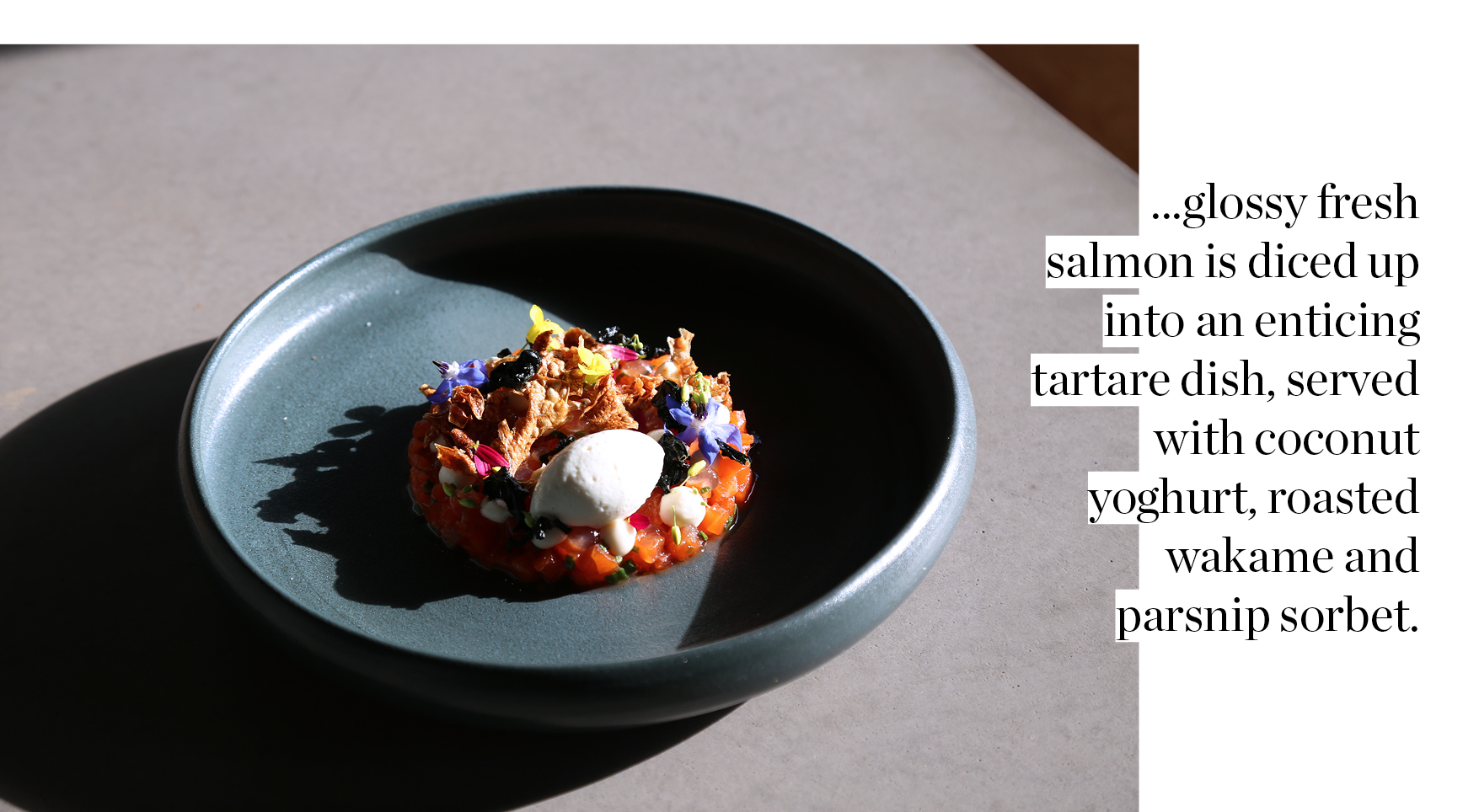 To complement the evening offering is an equally thought-through line-up of New Zealand craft beer, 'strong' cocktails and boutique and natural wines. And with a 'golden hour' — their version of a happy hour — about to be established between the hours of 5-7pm, we're quite sure they won't have a difficult time luring in their already loyal clientele for the after-work go-round.
"Basically, this is the finishing piece," Charles continues. "Williams is an eatery, which to us means fun, busy and interesting. We aren't fans of stuffy fine dining service, instead, we take a more personal approach executed with serving quality goods and knowledgeable service." Just as they embarked on the project, Williams' new evening service is a highly considered affair that's also decidedly uncomplicated. With its serene setting and cool owner-operators, just like that Wynyard Quarter has a new favourite dinner spot.
Williams Eatery will be open for dinner from Wednesday 5th September. To celebrate their new offering, Denizen is giving away a dinner experience for four people to enjoy, up to the value of $250. Click here for your chance to win. 
This competition has now closed.
Opening hours:
Monday & Tuesday, 7am-3pm
Wednesday to Friday, 7am-late
Saturday, 8am-late
Sunday, 8am-4pm
Williams Eatery
G03/85 Daldy St
Wynyard Quarter
Auckland
(09) 373 3906